Brotherhood of the World Award
I actually searched this award and clicked back through a dozen or so links to see if anyone at all knew what this award was for and as far as I can tell, no one knows.
I was nominated by J.W. Martin over at Storeys of Stories. I just absolutely love his content. It ranges from books, to movies, TV shows, comics and discussions. He covers just about anything that contains a story! His blog is so unique, a fresh breath, that you simply must check it out (if you haven't already). Thank you so much for this nomination. This is only the second blogging award I have been nominated for, the first for Modern Witch's Bookshelf, so I am especially thankful to you for thinking of me :]
Here are the rules:
• Thank the person who nominated you and link back to their blog.
• Answer the questions sent to you.
• Nominate around ten bloggers.
• Create your set of questions for your nominees.
• List the rules and display the Brotherhood Of The World logo in your post
Do you watch or listen to something when you blog, or do you need complete silence?
I don't necessarily need complete silence, because the majority of my blogging is actually done at work when I am not particularly busy (shhhh don't tell my boss). Granted, I am taking notes and writing down outlines for posts whenever I can, but "the work" is not done at very specific times, so it doesn't matter to me whether the tv is on, or if it is completely quiet, as long as I have time to blog :]
Putting in work on your blog: A little each day? Or a whole bunch of work all at once?
It is more likely to do a whole lot at once. Especially lately I have had less and less time each day to spend on my blog, so when I do have time, I end up doing a bunch to catch up.
Name something you've always wanted to try, but for whatever reason, haven't done it yet.
This is a difficult one for me. I know that their are tons of things I want to try (but haven't), and yet not one thing is coming to mind..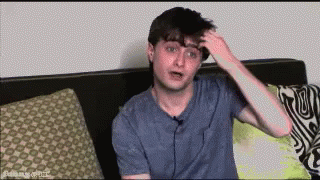 Do you have pets? If yes, what kind and how many?
I do have a pet! His name is Oliver and he is a Catahoula Leopard dog. I post pictures of him every so often on my personal blog. Here he is during our first snow of the season.
What's the song that's been getting stuck in your head lately?
There is a new song in my head everyday. For Christmas, my boyfriend got me a replacement cassette adapter for my car, so I can listen to my ipod instead of the radio again. Since then, I have been listening to all my old favorite songs, different songs every day, so the ones stuck in my head are constantly changing. Today it happens to be
Am I Dreaming by Kat DeLuna feat. Akon
I nominate:
Also upon a brief search, it looks like the majority of people answer basically the same questions…I guess I will keep some of them, but also include some of my own to mix it up?
What keeps you blogging?
Where does your blog name come from
WWW- What are you currently reading, what did you just finish, what are you going to pick up next?
What genre do you read most? Which do you want to pick up more books from?
Favorite place you have visited?
Where would you love to travel to?
Where is the most amazing place you have traveled to via books? What did you like about it?
If you could live in any fictional world, which would it be, and why?
At least these seem a little more "worldly." Tell me what you think! I can't wait to read your answers :]