Hey ya'll! I am coming at ya with a "weekly" meme thanks to my friend Joe over @ Storeys of Stories! I really liked this idea because it is less commitment on my part (I don't have to do it EVERY week, only when I start a new book) and gets me talking about books I have just started (or want to start very soon).
Straight from the horse's mouth (if you will):
First Impression Friday will be a meme where you talk about a book that you JUST STARTED! Maybe you're only a chapter or two in, maybe a little farther.  Based on this sampling of your current read, give a few impressions and predict what you'll think by the end.  Did you think you'd love it and ended up hating it? Or did you think you'd hate it and wound up loving it? Or were you exactly right? I think what will really make this meme a lot of fun, is linking back to it from your review to say, "Look at how wrong I was!" OR "See? I knew it all along!"
This week I started:
The Ocean at the End of the Lane by Neil Gaiman
This is my library's August Book Discussion Book. While I am unable to attend the actual discussions, a dear friend of mine runs them and I like to try to stay up to date with what they are reading. These Book Discussion selections push me out of my comfort zone, and get me to read things that I may not have picked up on my own.
I honestly don't know much about this book at this point, other than the fact that it is super short. I also know that the author is fairly well liked, though I have not read anything else by him before. It sounds like it is about a man who returns to his hometown after quite awhile, and ends up facing things that he didn't even realize were haunting him.
I literally have no idea what to expect from this at all. I haven't even technically opened it yet, though I have been carrying it around, so you know the intent is there. Just to be safe? I am predicting a 3.5 out of 5 stars.
Funny thing is, I have another First Impression to give today as well!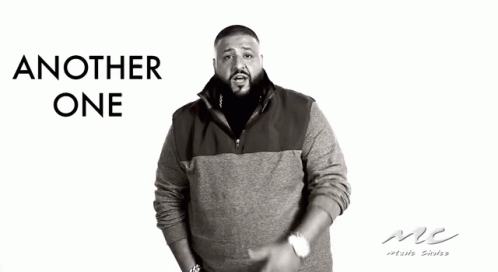 My fiance just came back from working 8 month away from home, plus we just got back from vacation a couple weeks ago, so naturally we had A LOT of laundry to do/put away. I ended up spending a couple hours washing, folding and putting away said laundry yesterday, and while I was doing that, I thought it was a good opportunity for me to try out my very first audiobook! At first I was really stumped about what to start. I didn't want to start a book that I was really looking forward to reading (just in case audio didn't work out for me) so first I tried selecting a book I have already read (and loved). Unfortunately, everything I tried on my library's e-catalog was unavailable. Eventually I just started scrolling through the "best seller's" list for audio, and came across this.
The Sword of Summer by Rick Riordan (Magnus Chase and the Gods of Asgard #1)
After reading Percy Jackson a few years ago, I have been dying to pick up all of Rick Riordan's other books, but for some reason, still haven't. It isn't about access because I work at two libraries that have tons of copies of these books. I just always felt like other books were more pressing. However, this seemed like a great opportunity for me to finally get around to including these other series into my reading.
I listened for a little over an hour, and got to chapter 7 (I believe). I had some trouble staying focused (I day dream a lot), but I am willing to attribute some of that to the narrator, who I don't particularly enjoy thus far. The other problem is that I don't necessarily have large amounts of time to dedicate to listening to books. My commute from either job is only about 20 minutes long, and household chores are typically done sporadically, not in large chunks of time. But I am willing to try to stick to this and see how it goes. The only unfortunate thing is that my library loan runs out after 21 days. I am not sure if I will try to check it out again if it gets returned before I finish it. If anything, I may be tempted to check out the physical book at that point, and finish that way.
At this time, I am predicting a 3 out of 5 stars for this book. I feel like Magnus Chase, while given a much more mature back story than Percy, is still fairly immature personality-wise, and that is not really clicking with me. It just doesn't feel like it goes together which takes me out of the story.
There you have it! Thanks for joining me on ANOTHER First Impression Friday!
**Fun Fact-  my brother does a DJ Khalid impression at work with our coworker, and it is strictly just that one line "Anotha One"