Kristin Kraves Books did this tag, which she saw on booktube (Emily Fox) and it looked like some serious fun! I just HAD to try it out, especially with the end of the year coming up. This actually might be a fun tag to do with all your reads at the end of the year (for me; for all you speed readers, this might be fun every quarter of the year, just to really get an idea of how you felt so far). So THANKS Kristin, for yet another distraction :]
For this tag I will be using books that I have read in 2017. 
THE RULES:
Randomly choose 3 books

For each group, decide which book to burn, which one to rewrite, and which to reread (like Marry, Boff, Kill).

Repeat until you completed three rounds (or six) (or however many you want to do).
Round One;
Reread: Easy, The Hate U Give. This book (I think it is safe to say) is my favorite of the year. It was so beautifully written, and really did such an amazing job of putting you in someone else's shoes. I have said it since finishing this book, and will continue to tell people, this HAS to be read by EVERYONE. Especially right now. It is so very important, and will always be important. It should be read often, even just to humble you a little bit. Just perfection.
Rewrite: Ready Play One, I really really loved this book, and that surprised me a bit. I guess growing watching my brothers play countless video games really gave me an appreciation for that world and their fans. There were some parts that I glazed over because it got a little too fanboy-ish. I suppose I would rewrite those parts to make it a little more relate-able, or just delete them.
Burn: It actually pains me to say this but March book 2. This was also such a powerful book, and it kills me to have it in the burn section of this round, but I just liked it a little less than the other two. It was unfortunate it had to go up against two of my favorite books this year, but some things just aren't fair. I am sorry John Lewis, I hope your other two books fair a little better than this one did.
Round Two;
Reread: I almost want to put Truly Madly Guilty here, because I had such a severe book hangover after The Hate U Give, that maybe I didn't give it a fair shot. However I think instead I will pick Halfway Normal. With a book that covers a topic that is so relevant to the world we live in today, I think it is worth keeping around, even just as a refresher.
Rewrite: This one will have to go to Esperanza Rising. Obviously this is a classic, and a really wonderful book, but there were some parts that I would not mind rewriting. I actually thought that the ending could have had more closure. The ending was left too open, and didn't really satisfy me, so I would probably push just a bit farther to really tie up the characters.
Burn: Sorry, but Truly Madly Guilty is on the chopping block tonight. I know many people really enjoyed this and I just never got why. I mean, it could just be that I didn't give it a fair read because it directly followed The Hate U Give, but I don't know, I wasn't impressed by this one. It was such a disappointment because I LOVED Big Little Lies and What Alice Forgot. I hope some of her other books make it into the rotation, and that this one was just a fluke.
Round Three;
Reread: This is a tough one, but I am going to have to go with Salt to the Sea. Wow. This book was so gruesome and honest and just, it really made me feel like I was living alongside these characters. My heart ached for those who were lost. I felt a serious sense of desperation, every time I opened this book. It was just so good (and terrible) that it is worth several rereads.
Rewrite: Who doesn't love Chip and Joanna? They are America's sweethearts right now. Wholesome, talented, humble. Just the whole package. I picked The Magnolia Story, for the rewrite because I feel like you can only read someone's life story so many times before it is memorized. I would instead include maybe excerpts from the kids (that would be adorable) or even write in different stories that didn't originally make the cut. I would keep adding to the book, so that it was new and fresh every time I wanted to visit Chip and Joanna.
Burn: SORRY! Please don't hate me, or burn me alongside this choice! I picked Turtles All the Way Down for this because I just did not enjoy it as much as some of his other books. I respect him as a writer, and I definitely respect what he did with this book, and how perfectly he portrayed what a mental illness looks like from the inside, but I just could not find it in me to defend it enough to keep it around next to these two books. Sorry John Green fans.
Round Four;
Reread: Hooray for John Lewis! This one was a no-brainer. March Book 3 is exactly where it deserves to be. The conclusion of John Lewis's re-telling of events that happened during the Civil Rights period of our history. While we may be fighting, what feels like similar battles today, we certainly have come far, especially in comparison to these graphic novels. Everyone knows MLK Jr. and Malcolm X, so it was interesting to be on the ground floor of this movement, and still have people whom you may never have known were involved.
Rewrite: The Mysterious Benedict Society. I really enjoyed this book! But there were some parts that felt a little dragged out, and that went on for a bit too long. It is part of the reason I have not picked up any of the other books in the series. So maybe I would edit out some of those passages.
Burn: Yikes. I picked Nerd Camp 2.0 up after finishing the first one (Nerd Camp). The first book was a complete surprise. I was playing around with the ebooks available through the library, and checked it out as a test run. I read it quickly and actually enjoyed it quite a bit! When I finished this one, I was not nearly as impressed. I knew going into Nerd Camp that it would be one of those "light and fluffy" reads, but when I enjoyed it, I guess I forgot to apply that same mentality to it's sequel. Nerd Camp 2.0 was exactly what I had expected the first one to be. So sorry but, its curtains for you!
Round Five;
Reread: Surprisingly, I would have to pick Nest for this one. I read this a little closer to the beginning of the year, but cannot really remember it. I know I liked it though (such says my Goodreads rating) so I would want to revisit this. 
Rewrite: For this one I have to go with In Twenty Years. I wanted this to be so much more. I was desperate for that connection to my college friends. Few writers (that I have come across) have properly translated the need to reconnect with college life/friends in a satisfying way. This book was not an exception. I would rewrite so much of this book, in order to better mold it to what I wanted (and needed) it to be when I read it originally. 
Burn: Sorry Sunny, this was just one of those books that you read one time, enjoy, but don't every really look back on. It's nothing personal of course. Just a book that I enjoyed, but wouldn't pick up again. 
Round Six;
Reread: This one was fairly easy actually. Fever 1793 was such an eye-opening read. Much like Salt to the Sea, it was honest and brutal, and had me worried about the characters as if I were right there alongside them. It paints a picture of what life was like at that time, something that could help those studying it. 
Rewrite: I wanted Final Girls to be so much better. I just needed more suspense, and a more creepy vibe I guess. It was alright, but I have certainly read better. 
Burn: Sorry not sorry. I really did not like We Were Never Here and have no remorse for placing it in the burn pile.
Sheesh! Calculating the books I've read so far, and putting them into groups of 3 would leave me with 12 (and a little more) rounds.. so maybe I will break this tag up into two separate posts, so that they are not overwhelmingly long.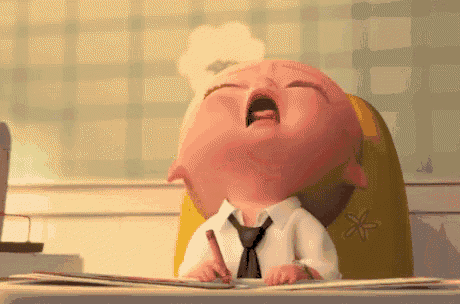 I hope this was as much fun to read as it was to do! The last six (or so) rounds will be posted tomorrow. Have you read any of these books? Do you agree/disagree with any of my assignments? Let me know in the comments!