Hey y'all! So I have been trying to be good about not buying anymore books (at least for a little while). I am already a subscriber to Book of the Month, so in the very least, I get one new (hardcover) book a month, which, if you ask my bookshelf, is more than I need. Instead, I have been utilizing my library to read as many of the suggestions you guys have, as I can. You may (or may not) know that I am actually a children's librarian here on Long Island. I love my job, and it makes obtaining new books super easy.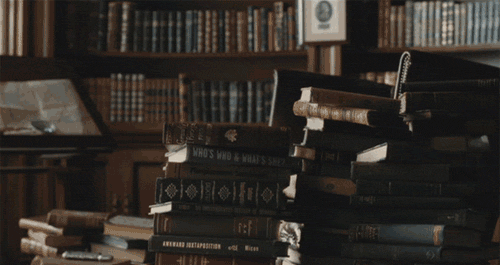 I highly suggest that if you do not have an updated library card, you should change that. And take a quick trip down to your local library. Most, whether they have large collections or not, are now part of an inter-library system, which allows you to request virtually any book you like, and have it sent to your library to borrow (FOR FREE). It has certainly saved me a few bucks as of late, and also prevented me from purchasing a book that I eventually just did not like all that much.
So, for today I am bringing you my most recent Library Haul. I have not done a book haul yet on this blog, and since I have a huge pile of "new" books on my desk, I thought I would share them with you!
Ok, first up is The Leaving by Tara Altebrando. This is actually just a book I picked up browsing through my library's YA section. I have mentioned that I tend to read on a schedule- one children's novel, followed by a YA novel, followed by an adult fiction (and repeat). When I reach my adult fiction, I tend to browse my library's collection, and select one children's and one YA to have in the wings for when I restart my cycle. This has been on my desk since before I read Turtles All the Way Down (you can read my review/discussion post with that link). I keep looking at it and wanting to return it, but then I read the back and get interested again. So I am hoping to finally get to this soon.
Everyone on here seems to mention When Dimple Met Rishi by Sandhya Menon an awful lot. I have seen mixed (ish) reviews, but mostly ones that say it is light and a quick read, which I could totally use more of in my life right now. It has a completely different perspective than what I am used to so I am even more excited to crack it open, and give it a try.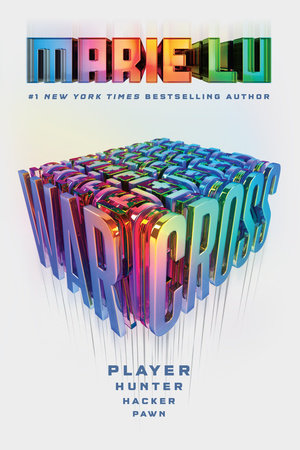 Again, this is another one that everyone seems to be raving about. Warcross by Marie Lu, to me, seems like a YA version of Ready Player One, which I loved quite a bit this year. I am anxious to see what this has in store, and to eventually explore Marie Lu's other books.
Ahhhh! Does it matter that I have not read The Martian by Andy Weir first? I imagine it does not, since I don't believe the characters intersect (I have the same question about Rules of Magic by Alice Hoffman- can I read that first, if I have not read Practical Magic?) so I grabbed it off the new shelf immediately. Again, this is outside my typical realm of interest reading, but it seems to be super popular among bloggers, and not too technical where I would fall asleep (one of the reasons I won't read Dan Brown or the Jurassic Park books). I am absolutely kicking myself right now for not adding this to my Book Of the Month for November… so if I like it, I may be adding it in the future- I do like to own books that I enjoy.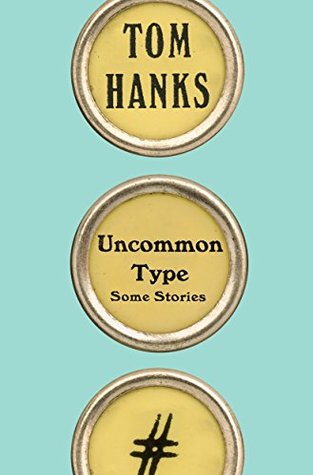 I preordered this as soon as I heard about it. I did however request the audiobook version from the library because, why wouldn't you LISTEN to a book written by Tom Hanks when he reads it to you? However, this may be placed back on my TBR for a little bit. I am under the impression that someone is getting me the audiobook for Christmas this year, so I can probably attack something else in the meantime.
Now, I did NOT get this from the library (hence the plus in the title of this post). My brother's girlfriend works for Simon and Schuster, and I suppose for the holiday, they allowed their employees to order up to 4 books for no charge. Being that I am the huge book collector that I am, she thought of me, and allowed me to use up one of her free orders for myself! I selected All the Light We Cannot See by Anthony Doerr, because regardless of whether I end up liking it or not, it was was a Pulitzer Prize winner, and it might be nice to have it on my shelf in the future.
That certainly does not look as bad as it does on my desk, but they are kept company by my unread BOTM selections like Little Fires Everywhere, The Child, Rules of Magic and the Identicals (among a dozen others who have moved from the desk to my bookshelf without being read).
I am actually thinking about going off schedule in order to get some of these library books read. I am currently in the middle of my YA selection, To All the Boys I've Loved Before by Jenny Han, which means adult fiction is up next. I was going to start Rules of Magic, but maybe I will knock out a few of these other YA books first (I always read these so much faster than my adult fiction).
What do you guys think? Have you read any of these? Do you have any suggestions (about what to read first, or whether I can read Artemis or Rules of Magic without reading the Martian or Practical Magic first)?
Lets chat in the comments!