I am starting to understand why people fall behind on book tags! I have been saving a bunch of them as drafts and am only now getting to them!
I saw this particular tag on Diary of a Bookfiend. Check out her page because it is super cute and wonderful!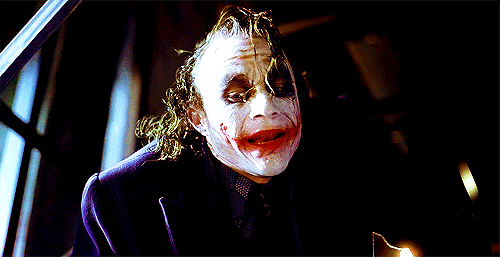 Have you ever damaged a book?

I am almost positive that at some point or another, I have damaged at least one book. It is completely unavoidable- and if you really want to get technical, me being a librarian, some people think that I damage books all the time by putting stickers on them. So while it kills me a littler bit to even think about possibly damaging a book, it has been done, and probably will happen again [SORRY!]
oooh! I just thought of a way in which I personally damaged a book. I made a book pumpkin centerpiece at my library for Halloween. You can see it displayed in the photo I took for my November BOTM (and right here)
Have you ever damaged a borrowed book?

That I can say with confidence I have NOT done. My own books are so precious to me that I would expect anyone I lend them to would treat them as such. Therefore, I try to follow those standards for other people's books.
How long does it take you to read a book?

I am such a slow reader. On average, it takes me a few weeks to get through a book. Children's and YA I can usually get through within a week, but adult novels take much longer for me. They are so much more dense that I drag my feet most of the time, even when I am really enjoying it.
What are you currently reading?
Always and Forever Lara Jean by Jenny Han. I am excited to finish this series, mostly because it is the first series I have completed in a really long time. I am reading through them so quickly that instead of posting about each book, I have written out my responses to the first two, and queued up my response to this one, so they will all be posted together as a Review/Talk about the SERIES. So keep your eyes peeled for that!
Books that you haven't finished?
There are quite a few I am sure, but these are the only ones I can think of off the top of my head:
and currently…
Artemis Fowl by Eoin Colfer and Eragon by Christopher Paolini are two books from when I was a kid that I never managed to finish. Both of them I would like to one day get to them, but for now, they just stare at me from the library bookshelf.
Before the Fall by Noah Hawley was a book I started during some break and didn't finish before classes started back up again. It stayed on my Goodreads currently reading shelf for a least a year before I decided to retire it. One day I will go back to it, but it doesn't look to promising right now. I also had a Walt Disney biography that I was pouring over for the longest time. I literally read 50% of it and never returned. That stayed on my currently reading list for over a year before I removed it. It is sitting on my book shelf (next to two other Disney bios) at my parents house.
Pride and Prejudice by Jane Austin. I started reading this through the app Serial Reader. It is a (mostly) free app that sends you "readable" issues of classic literature everyday so you can slowly work your way through the classics. I was doing SO WELL, and then I just got so distracted by other things that I stopped checking the app. They sent me all my issues for it, but truthfully I only got a little less than 50% of the way through. Maybe I'll just watch the movie…
Hyped/ Popular books you didn't like?
There have been a lot of books that were hyped at the time and I just did not follow, but these two are the freshest in my mind since I read them this year.
Turtles All the Way Down by John Green and Manhattan Beach by Jennifer Egan.
No one can deny how talented John Green is. His writing, his style, the way in which he wrapped us up in the character's mental illness, all of which are unmatched. This just was not a home run for me. I just did not enjoy it the way I anticipated to. I know it is an unpopular opinion but so be it. Now for Manhattan Beach, I had never read her writing before so I did not know what to expect. I could have easily gotten lost in the world that Egan created, it was mesmerizing, however, the story just fell flat for me. It was hard to finish and ultimately I was unsatisfied at the end. I wanted it to be better than it was.
You can see what I really thought about each of these books in my previous posts:
Is there a book you wouldn't tell anyone you were reading?
The Fifty Shades trilogy or the Twilight books. I won't even put their pictures here! I read the FS trilogy when it first came out, and kind of kept that fact to myself for the longest time. I don't usually willingly advertise that I have read them, only when asked do I respond. Twilight I LOVED when it was first published. I remember waiting for each book to come out! It wasn't as huge when I was reading them, but by the time Breaking Dawn was published, the movies were in the works and that is when I became embarrassed to be seen holding them. I still read all four, but ended up HATING Breaking Dawn because of all the hype around the series. It became bigger than it was, and I saw it from another light. I was never able to unsee it from this angle, so I still hate both the books and movies to this day.
How many books do you own?

That is virtually impossible to answer at this given time. When I finally move into a house and put my library together, I plan on going through all my books. Hopefully then I will have a better idea how many I actually have. For now I will ball park it at least 150-200.
Are you a fast reader or a slow reader?
I am absolutely a slow reader. There are so many things distracting me day to day that it is hard for me to get some quiet time to actually read anything.
Do you like to buddy read?
I like the IDEA of buddy reading. I have tried for years to come up with impromptu book clubs with my friends and it never seems to work out. Plus I don't read well under a schedule. I am very much a mood reader and if I am just not it in the mood, it doesn't get read. End of story. So while I love the idea of it, right now it is just not practical for me.
Do you read better in your head or out loud?
In my head. I rarely read books out loud.
If you were only allowed to own one book, what would it be and why?
This is just cruel. But if I had OWN only one book, it would be something Harry Potter related. Whether it is a companion to the books/movies or one of the original books, I would be happy to have that with me at all times (just don't let it be Order of the Phoenix)
I know this is a bit older, and unlike awards, I don't necessarily believe that you have to be tagged in order to do a book tag. So if you thought this was fun, and you haven't done it yet, YOU'RE IT!