Hey guys! I saw this tag posted by Dani @ Mousai Books. Dani has posted some awesome stuff, so if you have a second, deff pop over to her page and check it out!
This looks like it should be a rather short and sweet tag…
But first: the rules.
thank the person who nominated you and add a link to their blog
answer the ten questions asked on this post
nominate at least five people to do it also
Alright, lets get to it, shall we?
1. Top 3 Book Pet Hates
I really dislike when people dog-ear/fold pages in books. It is one of my biggest bookish pet peeves. It is also one of the reasons I am somewhat reluctant to shop at second hand stores. On one hand, all that history (not to mention much nicer for my wallet), but on the other, I could come across gems that are ruined by folded pages or even worse, highlighters( DUN DUN DUN)…Now don't get that confused with writing. I actually don't mind writing in books as much, especially if the books are second hand, mostly due to the fact that it adds texture and "history" to the physical book. But I am getting off topic here, lets continue.
I also kinda hate when people break the binding on their books. You absolutely better not be breaking the binding on MY books, that is for sure! Its just one of those things. I know you need to bend it to read it, and it isn't like I expect you to never open a new book ever, but I just personally prefer for my books to have no creases in the binding.
Now this one might be unique to me, but (as you may know) I am a librarian. So one of my biggest peeves that has to do with books is when I walk into a public space displaying books, and the books are all falling over or the shelves are in disarray/a mess. I like for all books to be neat and standing within their book ends. It absolutely makes my skin crawl to look at a shelf that books are loosely stacked on, or are completely disorganized. But again, that could just be unique to me.
2. Perfect Reading Spot
My perfect reading spot is well lit and quiet. I can listen to light (wordless) music occasionally, but I would prefer the space to be as close to quiet as possible. I also need to be comfortable. It doesn't matter the type of furniture, whether it is a couch, chair, bed, etc., as long as it is comfortable and within the reading light.
3. 3 Book Confessions
I use books to escape my negative thoughts. If I don't like a situation I am in, or have some particularly bad thoughts about something, I read. I read to the point that I am almost removed from society. Spending hours and hours neglecting myself, my chores and my dog, in order to stay immersed in a story.
I DO judge books by their cover *SHOCK* I mean it is the first thing that draws me to a book! If I am drawn to the cover, I will feel compelled to pick it up and at least read the description. Cover art is super important to me. If I like the cover of the book I am reading, I am more likely to flash it around and have it out for others to see.
I am a book sniffer. I will admit it. I LOVE the smell of books. It is almost always the very first thing I do when I pick a book up, whether it is in the store, brand new out of the box, or already on my bookshelf. If I pick it up, I am sniffing the pages.
4. Last Time You Cried Reading a Book
It is really hard for me to remember actually. But I can say for sure that I cried reading The Hate U Give by Angie Thomas and Salt to the Sea by Ruta Sepetys, so my guess would be during one of those two.
5. Number of Books on Your Bedside Table
Now, I am not going to take your question literally. I do not have any books at the moment on my "bedside table" HOWEVER, I do have at least 10 books sitting on my desk, which is my "next up" pile…so…
They include: Warcross, Artemis, The Leaving, Rules of Magic, Little Fires Everywhere, Uncommon Type, The Child, The Identicals, and When Dimple Met Rishi (I could be forgetting a few, I am away from that table at the moment).
6. Favorite Reading Snack
I try not to eat while I am reading because you know, mess. But ideally, if I were to be snacking at the time of reading, it would have to be something easy to pop into my mouth one handed, and obviously, would not be messy (that means no cheese doodles). Teddy Grahams maybe? Or some grapes?
7. 3 Books You'd Recommend to Anyone
The Hate U Give by Angie Thomas
Harry Potter by JK Rowling
Wonder by RJ Palacio
8. A Picture of Your Favorite Bookshelf
 OK, bear with me on this one. I have a vision for what I want my library to look like. Unfortunately I am strapped for space at the moment, and my entire collection of books are spread out over several locations. While I do have a few "book shelves" they are no where near what I envision, nor are they my "favorite." So for the time being, here are some pretty shelves I found online :]
A good bookshelf is neat, but has character. What I mean by that is filling in little spaces with cute nick knacks. I don't necessarily think that books have to all be going the same way, but they should be neatly stacked, whichever way they go.
9. How Much Books Mean to You (in 3 words)
Escape from reality.
10. Biggest Reading Secret
I have not read many "classics." You know, the ones everyone has read in high school, or at least at some point in their lifetime. For some reason, I read next to nothing in high school that can be considered "classic" except for Shakespeare. And *GASP* I hate Shakespeare.
*Note- I did read SOME classics, like The Color Purple, The Crucible, Streetcar Named Desire, the Great Gatsby, To Kill a Mockingbird, Lord of the Flies, Great Expectations, The Odyssey, A Christmas Carol, 1984; but that is about it, and some of those I read on my own time, not in school. I am currently trying to push myself through Pride and Prejudice but I am finding it very difficult…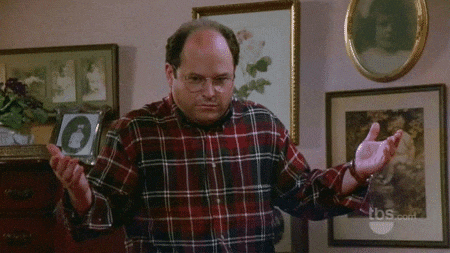 This was fun! If you are looking for a fairly short, non-book heavy tag, this is certainly one to try! Let me know what you think in the comments, or if you have completed your own Book Blogger "Test."