Wow, I cannot believe that another month has passed by so quickly! It feels like I was just posting about my November choices last week. As you may recall, I had said in my November BOTM post that I was kicking myself for not adding a specific book to my box. Well it was still haunting me as December 1st rolled around so I added it to my December box! Unfortunately, I have not had the chance to read my November choice (Rules of Magic), so it is a little daunting to pile an additional two books onto my physical TBR. I have however put in some work on my library haul, so that is at least saying something.
The Wife Between Us by Greer Hendricks & Sarah Pekkanan
A novel of suspense that explores the complexities of marriage and the dangerous truths we ignore in the name of love. 
When you read this book, you will make many assumptions.
You will assume you are reading about a jealous wife and her obsession with her replacement.
You will assume you are reading about a woman about to enter a new marriage with the man she loves.
You will assume the first wife was a disaster and that the husband was well rid of her.
You will assume you know the motives, the history, the anatomy of the relationships.
Assume nothing.
Discover the next blockbuster novel of suspense, and get ready for the read of your life.
(via Goodreads)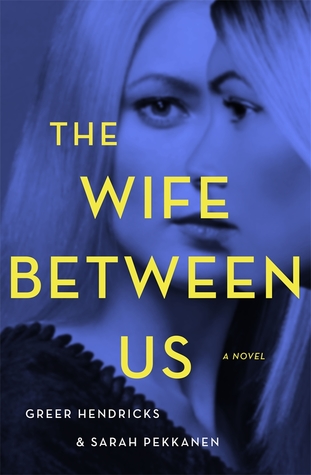 This book was one of my most anticipated books as of late. I have heard nothing but amazing things about it, and it's twists and turns. Considering that I am on such a Mystery/Thriller/Suspense kick right now, this is the perfect fit.
Has anyone else noticed that a lot of the current suspense/thriller novels have a story about husband and wife as a main focal point? I don't know about you, but I find that super interesting. It feels like all the suspense novels I have read this year had that as a theme, except maybe Into the Water by Paula Hawkins…
Artemis by Andy Weir
Jazz Bashara is a criminal.
Well, sort of. Life on Artemis, the first and only city on the moon, is tough if you're not a rich tourist or an eccentric billionaire. So smuggling in the occasional harmless bit of contraband barely counts, right? Not when you've got debts to pay and your job as a porter barely covers the rent.
Everything changes when Jazz sees the chance to commit the perfect crime, with a reward too lucrative to turn down. But pulling off the impossible is just the start of her problems, as she learns that she's stepped square into a conspiracy for control of Artemis itself—and that now, her only chance at survival lies in a gambit even riskier than the first.
(via Goodreads)
From the author of the book (turned movie) The Martian, Andy Weir strikes again with another interstellar novel. This time taking place at a civilization on the moon, Artemis packs a punch with Han Solo-like drama. I have seen MANY mixed reviews about this book. They range from OMG this was fabulous, one of my favs of the year, to don't bother, it wasn't worth it. I have not read the Martian so I am not too sure what to expect, though I heard it was wonderful. I rarely give Sci-Fi a chance so this will certainly be interesting in the very least. It just won a Goodreads Best of 2017 award, so who knows, it may surprise me. Artemis was also the book that I regret not adding to my November BOTM, so I was kind of excited to me able to add it this month instead.
As I mentioned earlier, I am still working my way through my library haul, although I only have a few left (including Artemis!). My hope is to start my leftover BOTM choices from this year in early 2018. We shall see what happens though!
What about you guys? Have you read either of these? What did you think? Are you a BOTM subscriber? What did you choice this month? Let's chat in the comments :]