Hello, and welcome to my very first Annual Wrap-Up on Modern Witch's Bookshelf (2017). Many of you may not know this, but I only started this book blog at the end of 2017- October, to be exact. I had toyed with the idea of starting a blog for a while. I even had a personal one that was seldom used, if only for a few rant sessions when I first left college (those post have since been hidden). What I really wanted was a place to share and talk books with like-minded souls. While I may be a librarian by day, I find that I don't have very many people in my life to chat about the books I am reading with. Anyway, long story short, I created this book palace for myself, and have been overwhelmed with my reception. There are some truly sweet and genuine people in this little part of the internet, and for that I am thankful.
Now, to get down to business.
I completed my

Goodreads Reading Challenge

this year.

I had a goal of 30, and completely

slayed

that with a total of 46 books read.

Update: I actually snuck one extra book into the end of the year so I'll be finishing with a grand total of 47!

Because I was still in school, but knew I would graduate in the fall, I set myself a reasonably attainable goal for the year as a whole.

Since 2018 will be the first year I am completely "class-free" I have plans to set my Reading Challenge at 50.

My Best month of reading was

April

with 9 books

5 Children's/Middle Grade

3 Graphic Novels

1 Collection of short stories

My second best month for reading was

October

with 6 books

1 Adult Fiction

2 YA

2 Graphic Novels

1 Children's/Middle Grade

I halfheartedly participated in the Popsugar 2017 Reading Challenge

You can see my wrap-up of that challenge

here

I have plans to print out and at least look at the

2018 Popsugar Challenge

– it is undetermined at this point whether I will actively participate, or fill in as I go (like the past few years).

I also plan on looking over (and potentially filling in) the

Book Riot's Read Harder 2018 Challenge

– though I will mostly likely have no serious commitment to it either.

I will continue my subscription to

Book of the Month.

I am super thrilled with their service, and look forward to a full year of their selections!

You can see my past months selections here:

October

,

November

,

December

.

I plan on continuing my participation in the monthly event, Calendar Girls.

You can see my submissions here:

November

,

December

.

If you are unfamiliar, you can see details

here

.
Here, I will list my personal top books (in each category) for the year of 2017. Please note that my top choices are not always books that were published in the year in question (2017) but are based on the books I have personally read over the course of this year.
Adult Fiction- Behind Her Eyes by Sarah Pinborough
Children's/Middle Grade- The War that Saved my Life by Kimberley Brubaker Bradley
Graphic Novel- All's Faire in Middle School by Victoria Jamieson
Other- the Magnolia Story by Chip and Joanna Gaines
YA- The Hate U Give by Angie Thomas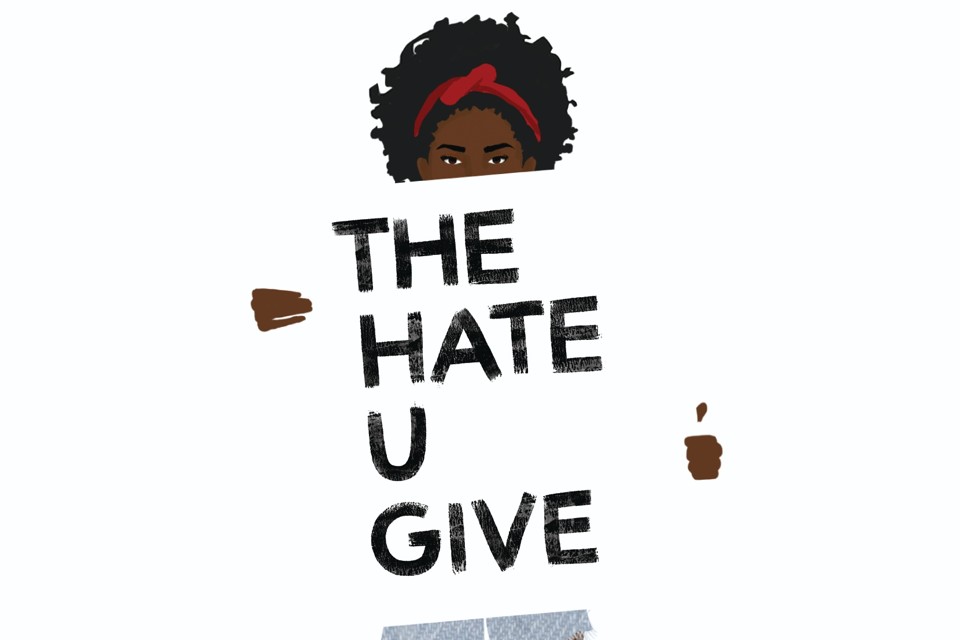 I am a super moody reader so I don't usually set a TBR however, there are a few books left over from 2017 that I really want to get to, so here they are.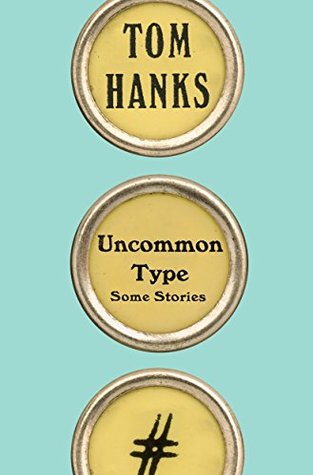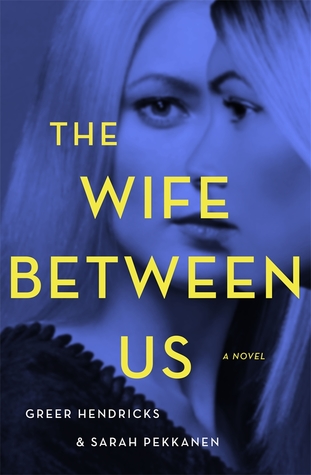 My goal is to at least make a dent in this list before really getting into anything else, but again, nothing is set in stone no guarantees. These are just books I really wanted to read in 2017, but ran out of time for.
Obviously, there are some new things coming out that are already on my radar, though, I am trying really hard not to look too much into new releases until I have made some progress on the books listed above. You can see some of my anticipated releases here.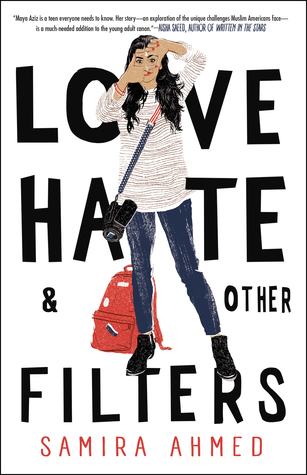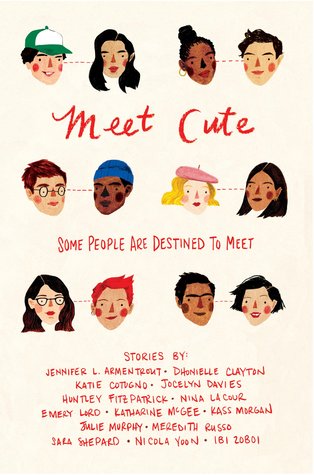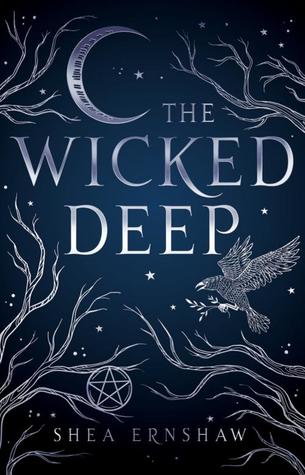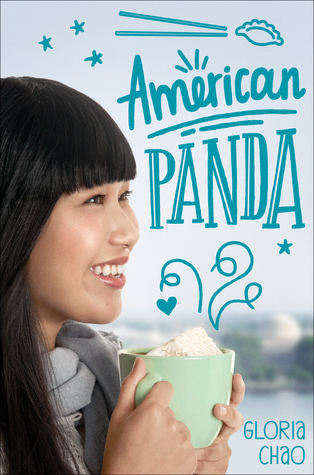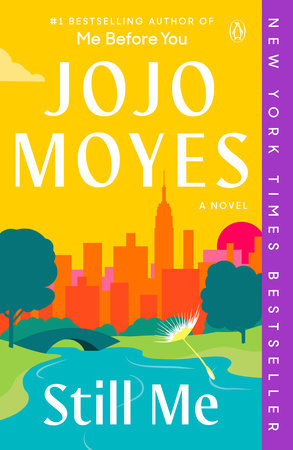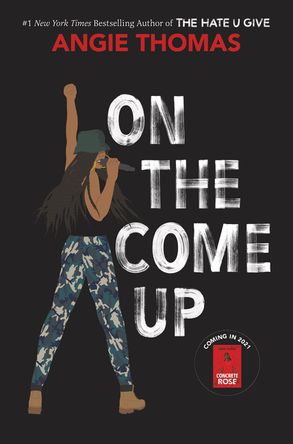 Love Hate and Other Filters– I am actually pretty disappointed because I was really looking forward to this book but so far the buzz around it seems to mixed to not as good as I was hoping. Still, I will want to give it a try, if anything, just for the content alone.
Meet Cute- This just sounds like something right up my alley. "Collection of short stories featuring tales of how they first met as told by some of the most popular YA authors." 
Wicked Deep- Hocus Pocus and Practical Magic meets Salem Witch Trials. Can this even sound any more enticing?!? I mean. You had me at Hocus Pocus.
Gunslinger Girl- Something completely outside my typical interest, and yet, so very interesting. I am super excited to try this out next year. 
American Panda- Another one that is all over everyone's radar already for 2018. I am looking forward to seeing this reviewed a million times in the near future.
Still Me- I've only read one Jojo Moyes (Me Before You), but I thought I might give it a try, especially since it takes place in NYC and is a continuation of Louisa's story. Although, I did not read the book between the two, I still might want to try this out next year.
On the Come Up- Angie Thomas is an automatic read author for me after her debut The Hate U Give. I am excited that this new book is coming out so soon after the amazingness that was her first novel, and that it takes place in the same setting but with new characters.

So that about concludes my first annual wrap-up!  Thank you to all the followers that I have gained over the last few months. Allowing me to have this outlet, and chat with you about things that I adore has been so fulfilling that I don't think I have the proper words to express my gratitude. Just know that I appreciate each and every one of you.
In the next couple of days I plan to post a more detailed rundown of how I will be conducting my blog for the new year. I know that my reviews are not conventional, and frankly I like that about my blog. I purposely do not rate books that I have read (on WordPress- you can see my star ratings on Goodreads) but instead talk about my likes and dislikes, and often pose questions that I have either come across after reading, or have thought about throughout my reading experience. But that is something we can chat about in a few days!
I hope that everyone has a happy and healthy New Year! I look forward to interacting with all of you in 2018!