As the title suggests, this post will highlight my final bookish purchases/gifts of 2017. With Christmas and my birthday (12/28) so close together, it is no surprise that I would have a book haul at the very end of the year. Surprisingly enough, I was only gifted three books during this time period!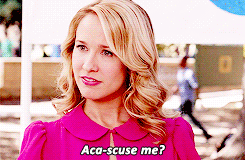 That was just not an acceptable way to end the year, so I took matters into my own hands and gifted myself some additional books. I was going to wait and take pictures of all these books, but some of them haven't even shipped yet, and I don't want to be halfway through January with a Christmas book haul…
Christmas/Birthday gifts
All the Light We Cannot See- I received this book for Christmas from my brother's girlfriend. She actually works at Simon and Schuster (which if you ask me, is pretty flipping awesome) and got me this from there! It was a Pulitzer prize winner, and was widely acclaimed when it came out, but I never got around to reading it. I am extremely excited to get to this one early on in 2018.
The Disaster Artist- I got this as a gift from my brother for my birthday. The Room has always been a running punchline for my brothers and myself, and when the movie adaption of this book came out, obviously we saw it right away. I am really excited to have this on my shelf, to revisit when I need a little reminder that things are not as bad as they seem, or, that I am definitely not as weird as I think I appear. 
The Night Circus- My brother's best friend gave me this book for Christmas this year. He also gifted it to my brother's girlfriend. It was his hope that the three of us could read this on our own time, and have something to chat about together the next time we saw each other! How sweet, right? Needless to say, I started reading this right away, and while I intended this to be the first book I read in 2018, it is looking more and more like I might be finished before the ball drops! Regardless, this was one of the sweetest book gifts I have ever received.
Book Depository Purchase
Happy Birthday to me, from ME!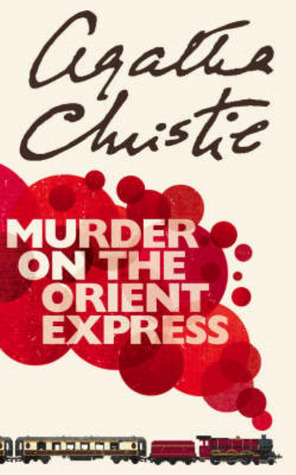 Man, that site is dangerous! This is my first purchase on Book Depository, and I know it is no where near close to my last. 
Murder on the Orient Express- I mean it is a classic. So that alone is reason to have a copy on my shelf, but with all the recent "re-hype" with the movie coming out, it has put this particular classic back on my (and everyone else's) radar. 
Wonder & The Hate U Give- I have actually read both of these, and LOVED them so much that I felt it was absolutely necessary they have a spot on my shelf for the long haul. I plan to reread them sometime in the near future.
A Man Called Ove- This is one of those books that I have heard absolutely nothing but amazing things about. From all the positive reviews, it really sounds like a must have book, so I added it to my cart. I am hoping to get to it early in 2018.
Fangirl- This is another one that everyone seems to love. This is extremely high on my list for 2018.
Amazon
Guys, I got a Kindle for my birthday! I have recently been approved for about 7 NetGalley books, and since they are all ebooks, I thought it might be time to bite the bullet and finally get an ereader. To celebrate this new addition to my bookish life, I purchased a few ebooks to keep the ARCs company.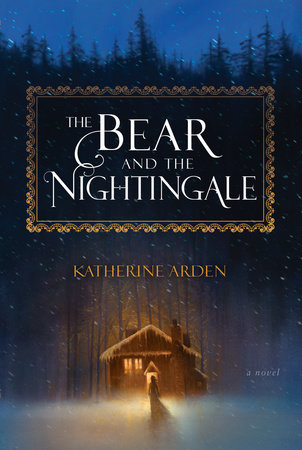 It certainly helped that these were (almost) all featured in a huge Best of Goodreads 2017 sale on Amazon.. I got each of them for less than $5, which is a huge score if you ask me!
Watching Glass Shatter– This is a book that has been on my radar for a while. I follow the author, James Cudney, on a lot of platforms (mainly WordPress and Twitter) and I am super interested in a lot of what he puts out there. The story sounds like it is right up my alley, and even though I really wanted a physical copy of this book, I think this is at least a good start. I can't wait to get into this one so I can buy a physical copy and see if I can get him to sign it for me!
Geekerella– This was a surprise for me honestly. It was one of those books everyone kind of mentioned in passing, but really stood out to me once everyone was posting their wrap-ups and favorite lists for the year. Against all odds, this book ended up on a TON of favorite lists. I am intrigued, and for $2, I had to have it.
Bear and the Nightingale– This is another one I have heard a lot about. The sequel, the Girl in the Tower came out this year (2017) as well and it definitely sounded like something I wanted to read, however, because of my need for order, I must read this one first. The third and final book in the series (the Winter of the Witch) is due out sometime in 2018; all the more reason to start this series!
Everyone's an Aliebn When Ur a Aliebn too– This is an odd one for me. I think I saw it reviewed on youtube and it seems unique and different from anything else that I am reading, or have read in the past. I thought I would give it a try.
Also- while checking out ebooks on Amazon, I found myself on the physical book side, and somehow ordered myself these two in addition to the ebooks..
Wonder Woman: Warbringer– I have seen this on several booktube channels now, and every single person has said this was such a badass book for women. It makes you feel like a badass for being a woman, and just really has some fulfilling moments throughout. I know a lot of bloggers love this author, and her Six of Crow duology (which I eventually plan to read) and since I am already on a super heroes/ Wonder Woman kick, it seemed like a good time to try this out.
Batman: Nightwalker– This is the second book to come out for this series (DC Icons). I love that they are trying to breathe new life into these DC heroes, especially since they are getting stomped on by the Marvel movie kingdom at the moment. Batman has always had significance for my family. My brother Tom has been drawing Batman specifically since he was 5 years old, and is the main reason why he went to art school, and is trying to get a graphic novel published at the moment. So Batman will always have a place in my heart. The fact that this book is written by Marie Lu, author of Warcross and other bestsellers, also adds to the intrigue. I actually just started reading Warcross today- my first Marie Lu book, so I am hoping that it sets me up nicely for her writing style. 
Wow, that got a little out of hand… The good thing about all these books is that many of them were either featured on my TBR for the early part of 2018, or were must haves. I have been trying not to buy too many books anymore, and I am hoping this will be my last (purchased) haul for a long while- at least until summer. I am already a monthly subscriber to Book of the Month club, so in the very least, I get one new hardcover book per month. I guess that is why I feel this splurge was justified. That and the fact that this will be the first year since 2009 that I have no classes to split my free time with. I will have so much extra reading time, that I intend to be flying through books. The closer books are to my hands, the easier it is to keep a consistent flow of reading. 
What books are you guys heading into 2018 with? Have you read any on this list? 
I just want to wish everyone a very happy and healthy new year! I am really looking forward to starting my first full year of blogging. I look forward to interacting and chatting with you all year long! Please let 2018 be a good one!