She was actually one of the first blogs I followed when I started blogging! Check out her page, it is full of great tags, memes and reviews :] (her Book Tags are my favorite!)
Let's get right down to business
A. Author you've read the most books from
I want to say Nicholas Sparks sounds right. At one point I was working my way through all the Jodi Picoult books, but stopped after like 5. UPDATE– I did a count. I read (I think) 6 Jodi Picoult books and AT LEAST 10 Nicholas Sparks…I cannot recall if I read any of their other ones at the moment.
Truthfully, I have only JUST gotten back into reading (after a LONG 8 year hiatus) so it is not that surprising that I haven't committed to one particular author's life work when there are so many books to be read! I have a feeling that if I like Alice Hoffman's writing though, she might quickly become my most read author (all her books sound SO good).
Also- I am completely useless without Goodreads records! Anything I read before opening my Goodreads account has faded into oblivion…I CANNOT RECALL WHAT I HAVE ALREADY READ!
B. Best sequel ever
Let's see, can I get through a tag without mentioning Harry Potter? The answer is no, and I am NOT sorry. It is so hard for me to even pick a favorite. After some consideration, I think that Half Blood Prince is my favorite sequel though. I liked Prisoner of Azkaban loads, but I had an issue with the time turner to be honest. It could have been used a zillion times throughout the series in order to make things go the way they wanted, and I am not just talking about for the trio! So that is why I have a (slight) issue with number 3.
C. Currently reading
 When Ada's clubfoot is surgically fixed at last, she knows for certain that she's not what her mother said she was—damaged, deranged, crippled mentally as well as physically. She's not a daughter anymore, either. What is she?

World War II continues, and Ada and her brother, Jamie, are living with their loving legal guardian, Susan, in a borrowed cottage on the estate of the formidable Lady Thorton—along with Lady Thorton herself and her daughter, Maggie. Life in the crowded cottage is tense enough, and then, quite suddenly, Ruth, a Jewish girl from Germany, moves in. A German? The occupants of the house are horrified. But other impacts of the war become far more frightening. As death creeps closer to their door, life and morality during wartime grow more complex. Who is Ada now? How can she keep fighting? And who will she struggle to save?
D. Drink of choice
I love (peach) Iced tea truthfully, though I try not to drink it too much. Also Cherry Vanilla Dr. Pepper.
E. E-reader or physical book
 You CANNOT beat the feel or the pleasure of a physical book. I will ALWAYS prefer to have a physical book over an ebook. I must admit, with all the eARCs I have been approved for lately, I did finally get my very first e-reader though.
F. Fictional character you probably would have dated in high school.
I DID date someone like Peter in high school. It is probably why I loved this character so much. I am still thinking about him, which in turn makes me think about my high school boyfriend, my first love. I have a lot of positive feelings and connections toward Peter because of how closely he resembles my ex (not physically, but the character as a whole).
G. Glad you gave this book a chance
Dude, I really was not into reading this at all. I deff got it in a subscription box a million years ago, and never touched it. Then a year ago, I found out my brother's best friend read, and loved it. I wanted to be able to talk to SOMEONE about a book so I went looking for it, only to discover that I couldn't find it! I bought a new copy, and I was completely blown away. It ended up being one of my favorite books of the year.
H. Hidden gem
This book… I honestly cannot believe no one is talking about this. It was SOOO good. I just felt SO BAD for the characters, which allowed me to root for them throughout the entire book. And then to have a war as the backdrop to the story? Perfection! I actually just found out that the author wrote and published a sequel to this, so naturally I put it on hold at the library IMMEDIATELY. It is a must read, especially for historical fiction fans.
An exceptionally moving story of triumph against all odds set during World War 2, from the acclaimed author of Jefferson's Sons and for fans of Number the Stars.

Nine-year-old Ada has never left her one-room apartment. Her mother is too humiliated by Ada's twisted foot to let her outside. So when her little brother Jamie is shipped out of London to escape the war, Ada doesn't waste a minute—she sneaks out to join him.

So begins a new adventure of Ada, and for Susan Smith, the woman who is forced to take the two kids in. As Ada teaches herself to ride a pony, learns to read, and watches for German spies, she begins to trust Susan—and Susan begins to love Ada and Jamie. But in the end, will their bond be enough to hold them together through wartime? Or will Ada and her brother fall back into the cruel hands of their mother?

This masterful work of historical fiction is equal parts adventure and a moving tale of family and identity—a classic in the making.
I. Important moment in your reading life
I remember reading Ella Enchanted in my 5th grade English class. I always liked reading, but that book always stood out for me. It was the first time (that I could remember) where I actually identified with the main character. That really sticks with me, even to this day (I don't actually remember the story, but I remember loving it).
J. Just finished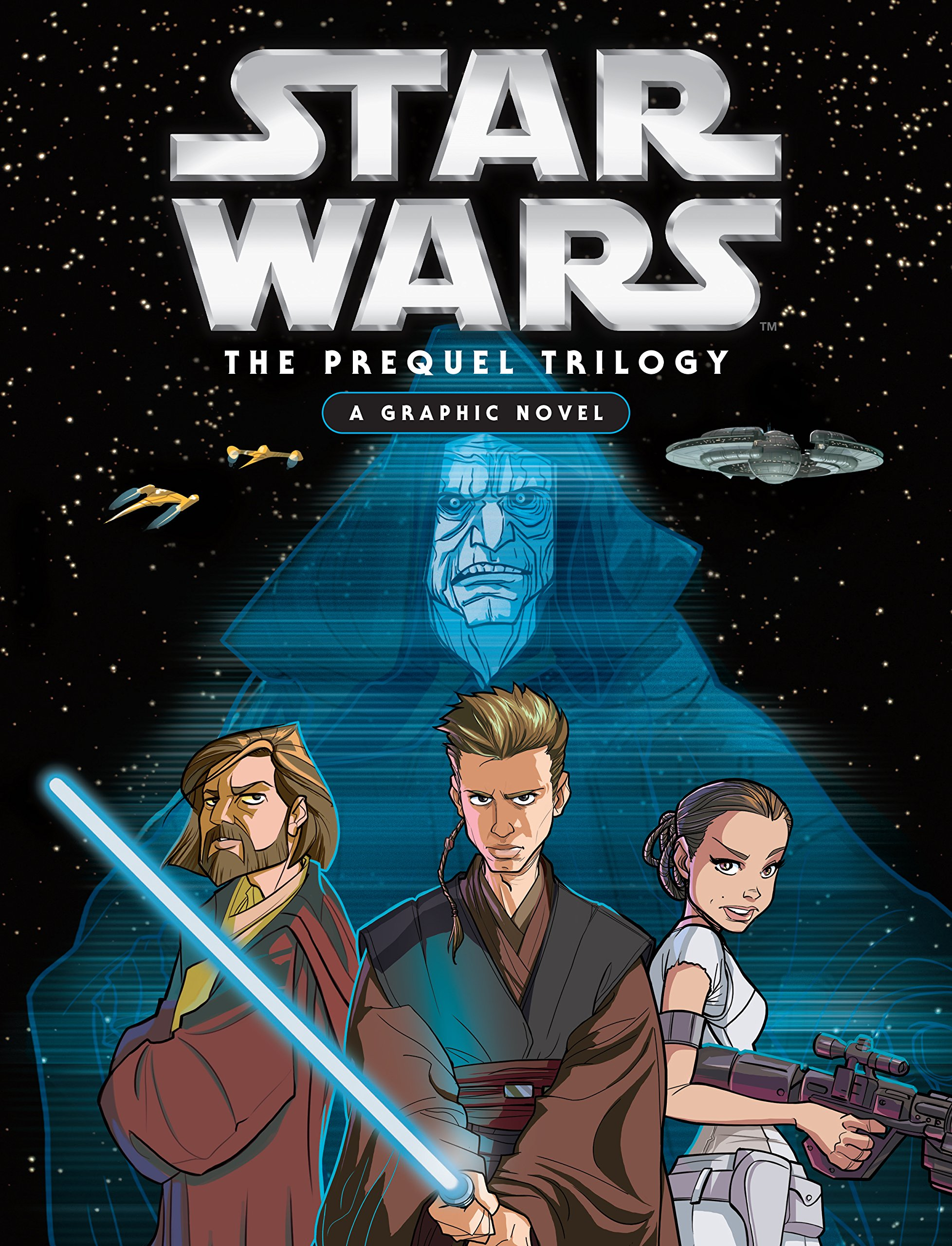 I finished these at the same time so I thought I would post both of them. Warcross was not what I was expecting but still extremely enjoyable! I can't wait for the second book to come out. Star Wars was literally exactly what happened in the movies. I guess I was hoping for more of the story. Silly me. Though, it did spark enough interest to where I looked up and printed out the official order to all the novels published in this world. Who knows, maybe one day I will start that up.
K. Kind of book you won't read
I am not super into the steamy romance books. Don't get me wrong, I love a good contemporary love story! But I just don't get into the steamy, erotic ones. I also am not huge into Fantasy *GASP* I know it is a total sin in the blogging world but IDK I just cannot get into it.
L. Longest book you've read
Yo. Stephen King books are no joke. That is probably why this was the first and only book I've read of his so far. It was super good, but it took FOREVER to get through. At 1074 pages, it does not surprise me that I started skimming parts, just to get through to the end.
M. Major book hangover because of…
COLLEGE. I thought I would be ready to go once college ended, to finally get back into reading for pleasure but I was just so drained that I could not bring myself to pick up a book, not for a long time anyway. That was tough to get through.
N. Number of bookshelves you own
This is a bit of a loaded question at the moment. I technically have a couple book shelves? But they are scattered all over the place at the moment. I have one large one at my parents house still, and it is full of books. I have a smallish one in my apartment as well as a short table with shelves that I have some books on. And a bunch of my physical TBRs are currently on my desk. I am hoping that in the next few years I will have more space to actually put up shelves and organize them (and that I will have all my books in one place finally!)
O. One book you've read multiple times
Surprise surprise. I know it says ONE book, but I cannot think of anything else that I have read multiple times because I liked it.
P. Preferred place to read
I will be a bit cliche and say somewhere quiet. I like to be comfortable (preferably sitting as opposed to laying) and it should be fairly quiet (light music in the background is not so bad, as long as it isn't a TV or songs with lyrics).
Q. Quote that inspires you
Master Yoda
R. Reading regrets
I don't know that I have any "regrets." I mean obviously there have been things I didn't like, and even some that may have felt like a waste of time, but I would not say that any of them were regrets.
S. Series you've started and need to finish
I just read the very first graphic novel in the Wires and Nerve series (which is a spin-off of the Lunar Chronicles). The second one isn't out yet, but I plan on reading (for the first time) the Lunar Chronicle series so that things make a bit more sense- though I didn't feel as if I needed to have read them to make sense of this book…
T. Three of your all time favorite books
*don't pick Harry Potter. don't pick Harry Potter*
The Hate U Give by Angie Thomas
Wonder by RJ Palacio
U. Unapologetic fangirl
UNAPOLOGETIC!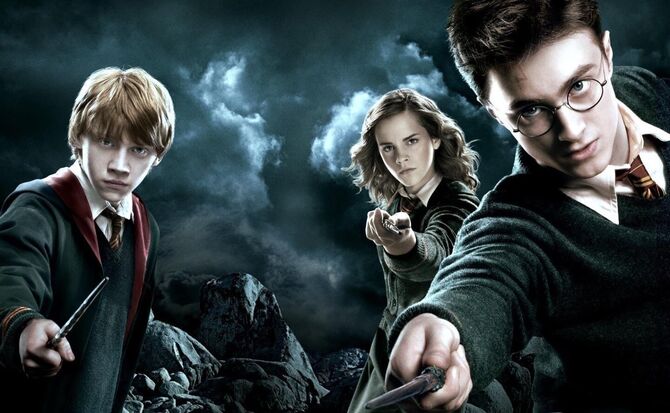 V. Very excited for this release more than others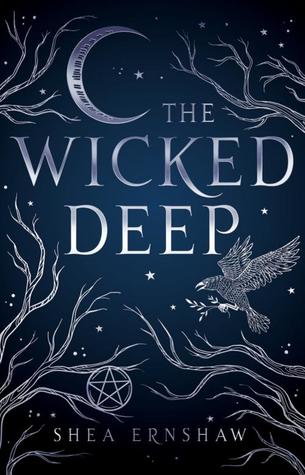 One, I just LOVE this cover. And most importantly, it compares itself to a combination of Hocus Pocus, Practical Magic and the Salem Witch Trials (IRL). HOW MUCH MORE DO YOU NEED?!?! I have never read this author before, and I am very much looking forward to getting into more fantasy books, and I think this one will be a great way to do so.
Hocus Pocus and Practical Magic meets the Salem Witch trials in this haunting story about three sisters on a quest for revenge—and how love may be the only thing powerful enough to stop them.

Welcome to the cursed town of Sparrow…

Where, two centuries ago, three sisters were sentenced to death for witchery. Stones were tied to their ankles and they were drowned in the deep waters surrounding the town.

Now, for a brief time each summer, the sisters return, stealing the bodies of three weak-hearted girls so that they may seek their revenge, luring boys into the harbor and pulling them under.

Like many locals, seventeen-year-old Penny Talbot has accepted the fate of the town. But this year, on the eve of the sisters' return, a boy named Bo Carter arrives; unaware of the danger he has just stumbled into.

Mistrust and lies spread quickly through the salty, rain-soaked streets. The townspeople turn against one another. Penny and Bo suspect each other of hiding secrets. And death comes swiftly to those who cannot resist the call of the sisters.

But only Penny sees what others cannot. And she will be forced to choose: save Bo, or save herself.
W. Worst bookish habit
I am actually super terrible at book synopsis. For some reason I cannot give a good "what this book is about" which is probably why I steer clear from those in my own reviews/discussions. I read it, I enjoyed it, and most of the time, I can talk about specific parts of it, but my recall is shit, and that ultimately causes me to struggle with explaining what the book is about.
X. X marks the spot: Pick the 27th book from the top left shelf
I Just got this from Book Depository and placed it on my shelf. I hope to reread it at some point (sooner rather than later).
Y. Your latest purchase
Aside from requested ARCs, you can see a list of all my last physical purchases (where I spent actual money!) here. Last Book Haul of 2017
Z. Z snatcher–book that kept you up way too late
SO MANY TO CHOOSE FROM! I mean aside from the obvious- Harry Potter and the Deathly Hallows- I have spent MANY nights up way too late in order to finish a great book.