I was completely surprised by my picks this month. Luckily (or unluckily) for me, the majority of the choices were books I already had on my TBR. At first glance, I was confident I would go one way, and ended up with two books I didn't think I would! I am kind of wishing I had picked my original choice, but to be honest, the more I think about it, the more interested I am in these books in front of me.
I do also want to mention that it seems that BOTM revamped their site, or at least, how they display the choices for the month. I LOVE the new style. It was easy to understand, and had more information than before. I adore the "Good to know" points, and really liked the extra touch from members on exclusive titles. They also changed their plans. I am interested to see how this goes in the future, but for now, I am still happy with my subscription.
An American Marriage by Tayari Jones
Newlyweds Celestial and Roy are the embodiment of both the American Dream and the New South. He is a young executive, and she is an artist on the brink of an exciting career. But as they settle into the routine of their life together, they are ripped apart by circumstances neither could have imagined.
Roy is arrested and sentenced to twelve years for a crime Celestial knows he didn't commit. Though fiercely independent, Celestial finds herself bereft and unmoored, taking comfort in Andre, her childhood friend, and best man at their wedding. As Roy's time in prison passes, she is unable to hold on to the love that has been her center. After five years, Roy's conviction is suddenly overturned, and he returns to Atlanta ready to resume their life together.
This stirring love story is a profoundly insightful look into the hearts and minds of three people who are at once bound and separated by forces beyond their control. An American Marriage is a masterpiece of storytelling, an intimate look deep into the souls of people who must reckon with the past while moving forward—with hope and pain—into the future.
(via Book of the Month)
Truthfully, I saw this book a while back and had no interest in it. In fact, when I first glanced the choices for this month, my only interest in this title was that I recognized it from the blogosphere. However, after reading this specific synopsis on the BOTM website, and really analyzing my personal feelings and circumstances, it was as if this book were calling to me. I am slightly intimidated by the "literary fiction" tagged to it, and the fact that it has been characterized as a slow read, but I figured that down the line, even if I don't get to it right away, it might be something I would want on my shelf "for a rainy day."
The Great Alone by Kristin Hannah
Alaska, 1974.
Unpredictable. Unforgiving. Untamed.
For a family in crisis, the ultimate test of survival.
Ernt Allbright, a former POW, comes home from the Vietnam War a changed and volatile man. When he loses yet another job, he makes an impulsive decision: He will move his family north, to Alaska, where they will live off the grid in America's last true frontier.
Thirteen-year-old Leni, a girl coming of age in a tumultuous time, caught in the riptide of her parents' passionate, stormy relationship, dares to hope that a new land will lead to a better future for her family. She is desperate for a place to belong. Her mother, Cora, will do anything and go anywhere for the man she loves, even if means following him into the unknown.
At first, Alaska seems to be the answer to their prayers. In a wild, remote corner of the state, they find a fiercely independent community of strong men and even stronger women. The long, sunlit days and the generosity of the locals make up for the Allbrights' lack of preparation and dwindling resources.
But as winter approaches and darkness descends on Alaska, Ernt's fragile mental state deteriorates and the family begins to fracture. Soon the perils outside pale in comparison to threats from within. In their small cabin, covered in snow, blanketed in eighteen hours of night, Leni and her mother learn the terrible truth: They are on their own. In the wild, there is no one to save them but themselves. In this unforgettable portrait of human frailty and resilience, Kristin Hannah reveals the indomitable character of the modern American pioneer and the spirit of a vanishing Alaska—a place of incomparable beauty and danger. The Great Alone is a daring, beautiful, stay-up-all-night story about love and loss, the fight for survival, and the wildness that lives in both man and nature.
(via Book of the Month)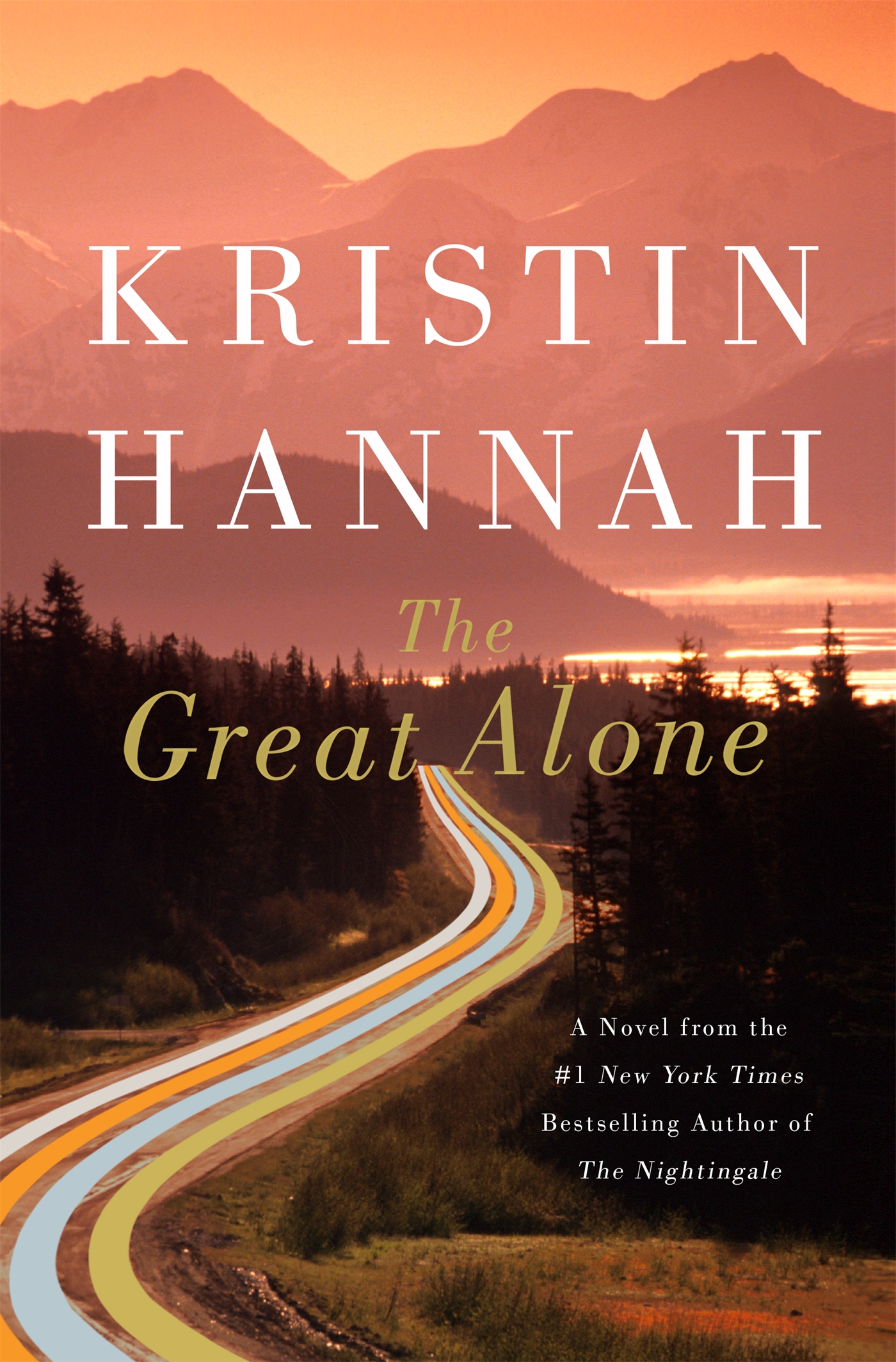 This is another one I know I have seen around on the internet. It was however, more of an initial interest than An American Marriage was at first. Lately, I have really been enjoying historical fiction. And while my last attempt at a long, adult HF was not as successful as I had hoped, I wanted to give it another try. I have heard some good things about it, and like An American Marriage, even if I don't get to it right away, I think it will  be nice to have for that rainy day.
If you haven't noticed, my choices for BOTM have changed a bit since I first started utilizing this service. It is so easy to choose the big titles that I am already excited for, and end up depressed, looking at them on my desk for months until I can finally get to them. This time, I decided to play it a little differently. Instead of picking my first choices, I decided to get books that I, a) wouldn't mind passing over for more demanding titles at the moment, and  b) would potentially want on my shelf, later in life. While I love a good contemporary, I don't want my future library to exclusively feature just that genre. I want to look at my shelf, and find something for every mood, at any time. In the upcoming years where I could (possibly) finally move into my first home, I am going to have to do a serious UN haul. I have a lot of middle grade and YA books that I haven't even looked at since that point in my life (everyone got me books for birthdays and holidays), and I would like to make room on my shelves for my adult reading preferences. Anyway, sorry for my ramble, I just wanted to put that out there.
Have you read any of these books? What did you think? Are any of them on your TBR? Let's chat in the comments :]