I feel like I haven't actually completed a tag in a while, though I am sure that is a lie. This one looked fairly straight forward enough so I thought I would give it a try. I was not tagged, but saw it over at Chain Interaction.  Judith is ambitious, and truthfully I was unaware that I was following her until this tag! But I had a chance to look around and she has loads of awesome content! Track her journey towards reading 250 books in 2018! (That is SOOOO many!). This tag was created by buydebook on Goodreads.
And now, on with the show!
1. HOW MANY BOOKS IS TOO MANY BOOKS IN A SERIES?
This is actually a really great question! As some may know, I don't read that many series at the moment, but when I was a teen, that was almost exclusively what I read. I think it has a lot to do with the content of the series. If the books cover many aspects of an entire fictional world, I can see having up to maybe 5-6 books in the series. If it is about your average person, I can see maybe 2-3 books. It all depends, but I really can't staying completely interested in a series that spans more than 5-6 books.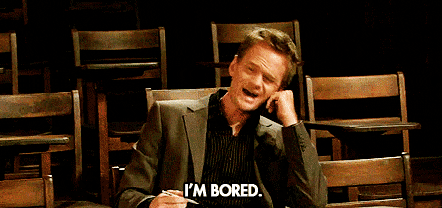 2. HOW DO YOU FEEL ABOUT CLIFFHANGERS?
I think cliffhangers help a series more than they get credit for. I gives people that NEED TO KNOW mentality that they have to remedy immediately. However, that is also why I try not to read a series unless all the books are already out. I HATE having to wait to find out what happens (impatience). So I guess it is safe to say I have a love/hate relationship with cliffhangers.
3. HARDCOPY OR PAPERBACK?
I LOVE hardcover books. I have a lot now thanks to BOTM. For a collector, they are deff the better choice, though a good paperback is super satisfying in it's own way, and really, the best kind of book to bring on vacation/to the beach.
4. FAVOURITE BOOK?
Too many favorite books to even entertain this question, though, most of you can probably guess which one stands out the most for me.
5. LEAST FAVOURITE BOOK?
oooof. There are a lot of those too. I mean if I DNF a book, it is pretty safe to say I hated it (what I got through of it at least). 
6. LOVE TRIANGLES, YES OR NO?
Truthfully I almost always hate them. Either I root for the losing party, or they just end up taking over the entire plotline, which gets to be too much. As I am older now, I like to see a little more from a story than just a love interest. So I guess for now I am on the No side of love triangles.
7. THE MOST RECENT BOOK YOU JUST COULDN'T FINISH?
I just could not get through an eARC recently. I felt so bad too because it was given to me by the author herself and I just, really disliked it. I didn't connect with it on any level, so eventually I just put it aside and moved onto something else.
8. A BOOK YOU'RE CURRENTLY READING
I just started Gunslinger Girl by Lindsay Ely not too long ago. I am really enjoying it so far! It is deff outside my usual parameters, but I like it. I don't know how I feel about the "western" category attached to it though. Judging by the cover image, and the fact that the main character is a sharp shooter, it makes sense, but once you get into the story, I just don't know. I guess we'll see.
I did also just got a notification that some of the graphic novels I put on hold at the library are in, so I will probably pick those up soon and read through them.
10. OLDEST BOOK YOU'VE READ?
Sheesh. I am not sure honestly. Maybe the Odyssey (which I read in 7th grade, like a million years ago)? I am really unsure.
11. NEWEST BOOK YOU'VE READ?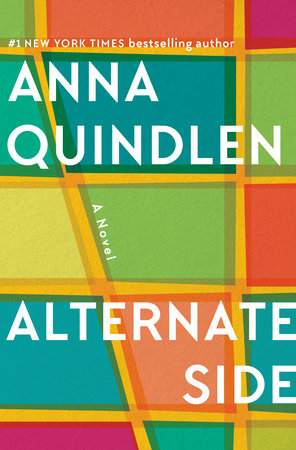 I just completed my first eARC! It was called Alternate Sides by Anna Quindlen. The publication date for that book is March 20, 2018.
12. FAVOURITE AUTHOR?
I honestly don't know if I have a favorite author! There are a number of authors that are automatic reads for me- or rather, I am more willing to blindly pick up a book with their name on it, but I don't know that I would say they are my favorites?
Liane Moriarty, Nicholas Sparks, Raina Telgemeier, Victoria Jamieson, Jodi Picoult, Rick Riordan, Elin Hilderbrand, Alice Hoffman, John Green- just to name a few.
And now Angie Thomas, as well.
13. BUYING BOOKS OR BORROWING BOOKS?
BOTH! I am an avid book collector, something I have embraced the last few years. But I am also a librarian who grew up regularly visiting the library, so I know the merits of being able to borrow a book vs. buying it. I'd say, a good balance of the two is a good recipe for a happy reader :]
14. A BOOK YOU DISLIKE THAT EVERYONE SEEMS TO LIKE?
I was not a huge fan of Turtles All the Way Down, like at all. I know that people are very much for the accurate depiction of someone with mental illness and anxiety, but I am someone who really enjoys a good story line, and since this book was much more character based, I guess I just missed the hype. I do tend to like John Green's other books but this one missed the mark for me.
15. BOOKMARKS OR DOGEARS?
Bookmarks all day. I am even starting a little collection of them because I know I have dozens, and can never find them. I have grabbed the ones I do know about, and put them in a bookish mug on my bookshelf so that I have options for each read.
16. A BOOK YOU CAN ALWAYS REREAD?
17. CAN YOU READ WHILE HEARING MUSIC?
I can! I prefer wordless, but as long as the music isn't super loud, I can have it on in the background.
18. ONE POV OR MULTIPLE POVS?
oooh! I like both to be honest. When there is a lot of things going on in the story, I think multiple POVs can be super interesting and really add to it. But if the plot is simple enough, one POV is more than enough.
19. DO YOU READ A BOOK IN ONE SITTING OR OVER MULTIPLE DAYS?
I would love to be a one sitting kind of reader, but my time is so fractured that it ends up taking me multiple days to finish anything.
20. ONE BOOK YOU READ BECAUSE OF THE COVER.
Did you like this book tag? Please help yourself to something fun :]