The One-Liner Challenge
I want to start by wishing everyone a very Happy Valentine's Day (if you are into that stuff). I personally have disliked Valentine's Day for the last 10 or so years, so for those of you who are like me, Happy Wednesday!
I was DARED by J.W. Martin to participate in this fun and interesting book tag. At first glance, it seemed like it would be a hoot, but now that I am getting ready to do my own, I am starting to think this is much harder than it looks. Joe has got some awesome stuff over on his page, including really fun tags/memes. If you haven't already, you should absolutely check him out :]
RULES
Accept and thank your challenger(s) by linking back to their post.
Make a post of one-sentence summaries and/or roasts of at least five books.
No spoilers!
Link back to The Awkward Book Blogger so she can see your post.
Challenge as many or as little people as you want!
Have fun!
The Great Gatsby
Money can buy happiness if you have enough of it, right?
Divergent
Being different is very, very bad.
In Twenty Years
No matter what you have been through, some college friendships just do not last a lifetime.
March
We were terrible, terrible people.
Anything by Nicholas Sparks
Chances are, there is a character who was in the military, it takes place in North Carolina, and an epic love scene happens in the (pouring) rain.
Truly Madly Guilty
A thing happens at a BBQ and no one can forget about it.
The Sun is Also a Star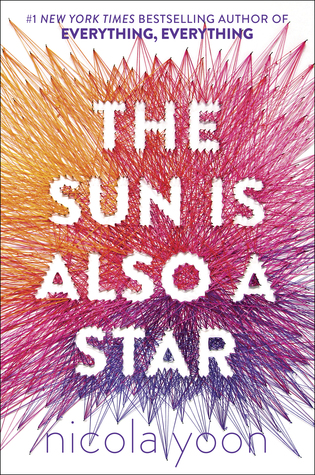 The most ridiculous insta-love I have ever read.
Phew! That was super hard for no reason. I really wanted to do 10, but ended up with seven that I am pretty happy with. What do you think of my one-liners? Are they accurate?
I am not going to tag anyone, but PLEASE if you do this, tag me, so that I can see your answers too!