Thank you to the wonderful Jessica @ The Awkward Book Blogger for nominating me for this award! She has some awesome tags and truthfully is the sweetest! You should check out her page if you haven't already!
The Rules
Share the link of the blogger who has shown love to you by nominating you.
Answer the questions.
In the spirit of sharing love and solidarity with our blogging family, nominate 8-13 people for the same award.
Ask them three questions.
1. If you can transform into anything at will (inanimate objects, animals, other people, etc.), what would you wish you could turn into?
Ohh! I would probably say a dog. Cuz, who has it better than a dog?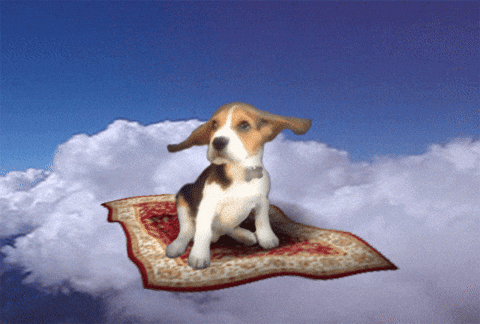 2. What are some of your favorite posts to write? Least favorite?
I love doing tags, although it does make me painfully aware of how terrible my recall is (and how obsessed I am with Harry Potter)…
I also really love Book Hauls and Wrap-ups (because organization)
Sometimes I dislike book review/features, but generally, I enjoy everything I do on my blog (so far)- I haven't committed to anything that happens weekly/monthly etc. so I guess I don't feel as much pressure to post as I would under a strict schedule.
3. If you could date or befriend a fictional character, who would it be?
This is a good one! Hmmmmm who would I pick (to date)? I mean the obvious is
But you might as well throw Peter K (To All the Boys I've Loved Before) into the mix as well :]
As for friends, SO MANY!
Hermione Granger (obviously)
Louisa Clark (Me Before You)
Skeeter (The Help)
Wade (Ready Player One)
 Starr (The Hate You Give)
Iko (Lunar Chronicles)
Just to name a few :]
Nominations
These guys are truly unique, and deserve some recognition!
Dani @ Touch My Spine Book Reviews
Questions
1. Create a bookish life for yourself! Where does the story take place? Who else is in the story? What is the main plot? (You can use the popular MASH tag that has been going around if that helps)
2. What are some of your favorite posts to write? Least favorite?
3. What are some of your favorite bookish accessories? (bookmarks, journals, POP Vinyl, etc.)
Thanks for all the love and support. You guys seriously rock :]