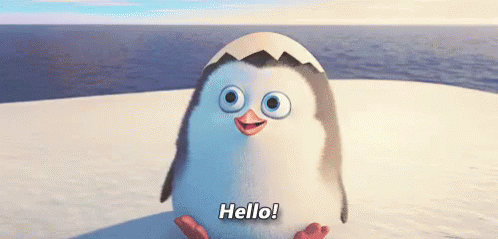 Hey Ya'll! We are getting crowded (again) over in the Favorites corner, so I bring to you today, another Favorite Things post! I have collected a number of blog posts (and some other surprises) over the last few weeks and wanted to share them with you, before the list gets too long. Featured in today's compilation are 8 blogs that include discussions, social media, opinions, TBRs and a book review. Favorite Things #4 will also include a new feature that I hope you enjoy!
If you want to see other features similar to this (that I have posted) you may click here-
or look under Favorite Things in the Categories drop down to the left. Without further ado, here are some of my favorite things (part #4)!
Darth @ Home of Comics: D&D Monsters #1: The Grell
Description of Dungeons & Dragons monster

I love that this is going to be a new feature for Darth.
Being someone who just started playing D&D I know this is going to be a regular read for me so that I learn as much as I can about these monsters.

Krysta @ Pages Unbound Reviews: Why I Think Reading Slumps Are Valuable 
Krysta talks about the value of those dreaded reading slumps

As Krysta stated, reading slumps are mentioned all over the place. They are a common occurance.
How can a slump be considered good? She makes some really great points about how our lives do not have to revolve around reading 24/7 for us to be "bookworms"
Book Princess Reviews: Facebook Page
Sharing the blog's Facebook Page for more than just blog posts

I LOVED this idea. I am not really big on Instagram, so it was refreshing to see something other than Bookstagram
This inspired me to gather all my social media, so keep an eye out for that post in the near future.
Analee @ Book Snacks: American High Schools in YA
Questioning the accuracy of American High School depictions in YA as a non-American

WOW, this was eye opening. I didn't realize just how many "stereotypes" were actually true.
She asks questions about different aspects/stereotypes of American high schools.
It is always interesting to get an outsider perspective on something that seems so custom and ordinary to you. Chain Interaction: Why Bookworms are Basically Disney Villains
Similarities between bookworms and Disney villains

This was a cute, silly post to lighten up your blog-hopping
Some of the similarities were a bit of a stretch, but some were pretty accurate.
I feel like this is something Book Princess Reviews would have posted!
Orangutan Librarian: Monthly TBRs- To Be or Not to Be…
Why TBRs don't always work for some people

I relate to this on almost every level.
Mood reading and organization absolutely do not mix, and that makes for a sad day.
The Tattooed Book Geek: What Blogging Means to Me
Open, honest opinion about how much blogging means

Such a sad story to start- Sully was absolutely ADORABLE
So raw and honest, which is always appreciated, but always guaranteed from Tattooed Book Geek
By Hook or by Book: Aru Shah and the End of Time- Book Review
Book Review for the new Rick Riordan Presents book: Aru Shah and the End of Time

Falling under the untouchable umbrella of Rick Riordan, these books will "be published by middle grade authors from underrepresented cultures and backgrounds, to let them tell their own stories inspired by the mythology and folklore of their own heritage."
SO IMPORTANT! Kids NEED exposure to other cultures and histories so that they can improve their empathy.
Three books are due to come out this year (2018) under this umbrella, and I cannot wait.
The books include Aru Shah and the End of Time (which is based on Hindu mythology), Storm Runner (which covers Mayan mythology) and Dragon Pearl (which is Korean).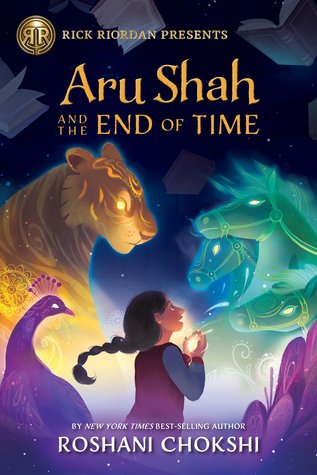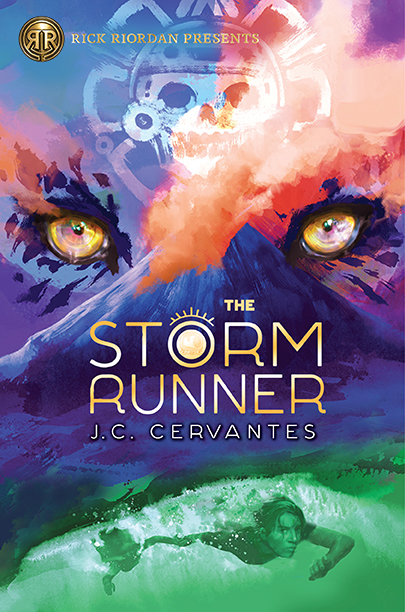 New Feature: Podcasts & Videos
One of my favorite consistent posts is called the Sunday Snuggle, which is by Naty's Bookshelf. Every Sunday she posts what she's been reading, any book purchases that week, things "around the internet" that she has enjoyed this week (blog posts) as well as bookish videos and a TBR for the upcoming week. I liked that she includes videos as well as blog posts, and since I have started watching more booktube lately, I feel like this would be a great place to share my favorite videos!
You will notice that this title also includes Podcasts. While I have not really listened to Podcasts in the past, I have saved/subscribed to a dozen channels, and listened to a couple the other day while folding laundry (the most boring chore). I don't imagine that I will post a whole lot of Podcasts but who knows, maybe with time, they will grow on me too.
Videos
Jesse the Reader: Testing Fun Book Products (March 15, 2018)
Peruse Project: Making My Boyfriend Read YA: The TBR (March 17, 2018)
Podcasts
The Librarian Is In (New York Public Library's podcast): Small (Town Library) Talk
Ep. 82; March 15, 2018
Talk with featured reporter for the New York Times, Steven Kurutz, who wrote "In Praise of the Small Town Library" for Lithub

Renovo, Pennsylvania, which is actually only a little while away from where I went to college (in Lock Haven, PA).
Talked about how the library felt like his own, and that browsing the shelves was somewhat innocent. There was pure pleasure in choosing a book for yourself, by yourself.
Innocent kind of reading; if you go to a bookstore or browse the library shelves now, you look at a book and think about the author's interview with such&such, the reviews and/or hype around the book, which leads you to already have an opinion about it, without even opening it yet. I could be from a favorite or disliked publisher, and you have a gist of the process from author's mind to publisher to library. Back then, all you cared about what the book itself, and formed your own opinions based on what you have personally read, using only that to evaluate a read. You related to them purely as vessels of story.
This is such an interesting point to make. It is so rare for me to go into a bookstore, or pick up a book at the library that I know absolutely nothing about.
After trying several different podcasts within 20-25 minutes, landing on this one was perfect and really satisfied me to the point where I may look to listen again in the near future.