I have come to realize in my short time here in the blogging universe, that book blogging is much more than just writing about books you've read. There are many elements that go into being a successful book blogger, and  I am still learning what they are!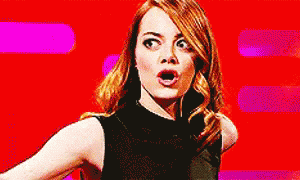 What I have noticed though is a strong book blogger has an equally strong online presence. That means more than just posting every couple days on your own blog. It means what we refer to as "blog hopping," commenting and participating with our community through their blogs as well. And that is not all! It also means further interaction with our community through multiple social media platforms.
Personally, I have put off the multi-media presence, mostly because I have been trying hard to limit my own personal presence online. But I have decided to indulge those who are interested in other platforms today. Listed are the various other social media websites/apps that I am on at the moment. Feel free to follow those as you please :]

Facebook– While I will not link my personal Facebook, I am sure it is only too easy to find it through my "fan page" dedicated to my book blog. Truthfully, I saw that Princess Book Reviews made a fan page on Facebook, and it was my favorite non-blog social media medium to reach readers and fans on.
Instagram (@samsduffy) – Please note, this Instagram is my personal one, and most likely will contain more pictures of my dog Oliver, than books. Also- I am not good at taking fancy pictures of books.
Twitter– Again, please note, this is a personal Twitter account for me. Though I have changed my handle to match my book blog, and share a lot of bookish things on it, it is still personal and may not ALWAYS have bookish content.
Goodreads– I love new bookish friends. I don't have enough right now so I am super happy to add anyone that wants to be added :]
Litsy (@ModernWitchsBookshelf)- I literally JUST joined Litsy. I am not super familiar with it, nor do I imagine myself being super active on it, but who knows. Once I have some people to follow my attitude might change.