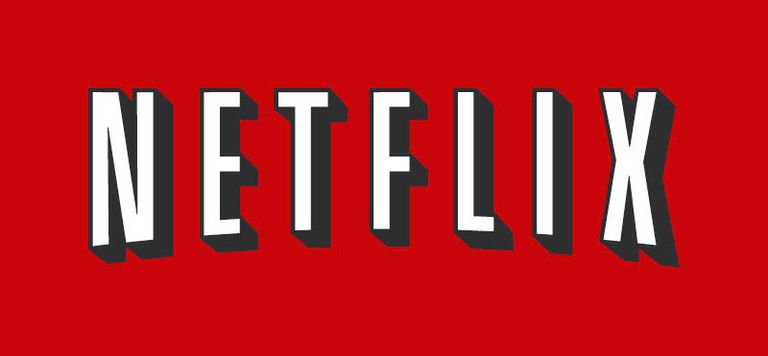 I have not been doing a whole lot of book tags lately (I know I just posted MASH but that was done a really long time ago, I just never typed it up) so I was really excited to see this one pop up recently. Part of me feels like the Orangutan Librarian tagged me for this already (it was actually the Superlatives tag, whoops!), but I could be wrong. Either way, I definitely saw this one Kristin Kraves Books, so thanks for posting! You HAVE to check out both of those blogs, they are two of my absolute favorites.
RECENTLY WATCHED: The last book you finished reading.
The Wife Between Us by Greer Hendricks & Sarah Pekkanen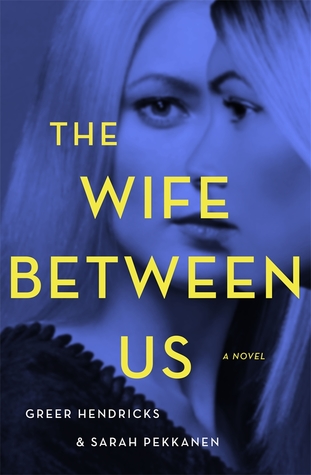 I am SO glad I finally picked this one up. It had a lot of positive feedback a while back (it came out in January) and I was worried that my expectations would be too high but it was just as twisty and wonderful as everyone said it was! One of the best domestic thrillers I have read thus far.
TOP PICKS: A book that has been recommended to you based on books you have previously read.
The Boyfriend List by E. Lockhart
For this I went to the recommendations page on Goodreads and selected the list based on books I have read… I picked this book because well, doesn't the cover just pull you in? Honestly it has me dying with laughter. I am so far I am 1 for 2 with Lockhart books so who knows, maybe this will be my next great read!
RECENTLY ADDED: The last book you bought.
Watching Glass Shatter and Father Figure by James J. Cudney & Illuminae by Amie Kaufman and Jay Kristoff
I was on Amazon last night buying a phone case and I found my way over to the books section…oops :]
POPULAR ON NETFLIX: Books that everyone knows about. (2 you've read and 2 you haven't read or have no interest in reading.)
The Hate U Give by Angie Thomas & Harry Potter and the Sorcerer's Stone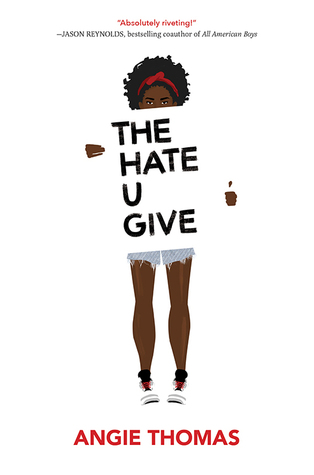 I tried to pick a more topical/new book and a classic for the ones I have read. The Hate U Give swept through last year and still remains on everyone's MUST READ/RECOMMEND list. Can I make it through a meme/tag without mentioning Harry Potter? Nope
A Court of Thorns and Rose by Sarah J. Maas & The Woman in Cabin 10 by Ruth Ware
Honestly, I have zero interest in reading either of these series. I know they are widely loved by many readers, but I just cannot gather enough interest in them to pick it up. I must say that both sets have awesome covers though. I just don't think I would like the content.
COMEDIES: A funny book.
Hyperbole and a Half by Allie Brosh
I LOVED this when it came out (though I have yet to read the second one). I remember laughing out loud practically the entire time. I even wanted to send this to my friend Kim because I felt like she could relate. I am going to have to revisit this soon because I don't remember a whole lot about it other than I loved it and it was hilarious.
DRAMAS: A character who is a drama queen/king.
Rachel in The Girl on the Train by Paula Hawkins
To an extent, it can be argued that Rachel (the main character) in Girl on the Train is a bit dramatic. While I enjoyed the book (the movie not so much), there were a bunch of times were I was not sure why Rachel did what she did. She really did push the envelope, a bit more than I personally would have been comfortable with, and frankly, seemed to be a glutton for punishment..
ANIMATED: A book with cartoons on the cover.
Roller Girl by Victoria Jamieson
SO MANY TO CHOOSE FROM! But I LOVE this book and this author. I think her two books so far have been super unique and important to young readers. More people need to read this (and All's Faire in Middle School).
WATCH IT AGAIN: A book or series that you want to re-read.
Percy Jackson series by Rick Riordan
Another heading where I could have had tons of answers for; I would honestly like to eventually read ALL of his books (and own them at some point) but I do want to revisit this series very much. It was so different and I know that if I were a kid when it came out, I would have just as obsessed with it as I was/am with Harry Potter. I LOVED mythology as a kid, and am really glad that kids are reading these stories right now.
DOCUMENTARIES: A non-fiction book you'd recommend to everyone.
Modern Romance by Aziz Ansari
I read this at such a pivotal point in my life. Dating is not the same as it used to be. And while it may seem that options are endless, it is increasingly harder to not only meet someone but maintain a meaningful relationship with one person. With the introduction of apps and the internet to dating, there are ALWAYS tons of people at your fingertips. Aziz talks about how you become obsessed with finding "the perfect one" with food, products, and that eventually weighs in on your dating choices as well. You are constantly left wondering, "what else is out there" which makes it hard to hold down a relationship. This is so important for everyone honestly.
ACTION AND ADVENTURE: An action packed book.
Ready Player One by Ernest Cline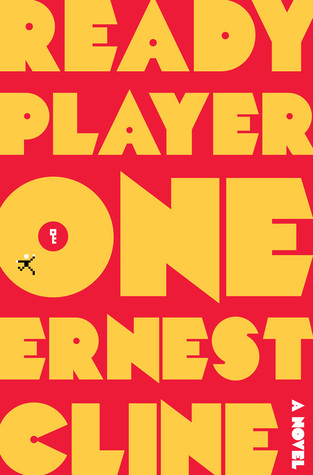 I don't really read a whole lot of action-y books so this was a hard one for me to think of. I know that when I read this book, it was fast paced, and things were constantly happening so that's action, right?
NEW RELEASES: A book that just came out or will be coming out soon that you can't wait to read.
Children of Blood and Bone by Tomi Adeyemi
I bought this a couple weeks ago and I stare at it every day. I cannot wait to dive in because the hype, it is real right now. EVERYONE is LOVING this book. I am thinking it might be on the same caliber as The Hate U Give from last year, but it is still pretty early to tell. Either way, I am so ready to get into this.
This was a really fun tag and I enjoyed answering these questions! I am not going to tag anyone, but if you like it, I highly recommend you try it out! Have you read any of these books? Tell me what you think :]