Hey Ya'll! We are getting SUPER crowded over in the Favorites corner, so I bring to you today, another Favorite Things post! I have collected a bunch of mostly bookish content over the last few weeks and wanted to share it with you, before the list gets too long. Featured in today's compilation are 10 blog posts that include discussions, impressions, and memes. I also have for you today 4 of my favorite bookish videos from the last few weeks.

If you want to see other features similar to this (that I have posted) you may click here-
or look under Favorite Things in the Categories drop down to the left. Without further ado, here are some of my favorite things (part #5)!

Blogs
Written Word Worlds: Should GIFs Replace Star Ratings?
Debate over GIFs as a rating vs. Stars

This is hilarious!
But also, makes a LOT of sense. Star ratings seem to be difficult for a lot of people.
GIFs are (by nature) more expressive to begin with. You would most likely get a better idea how someone feels about a book based off a GIF.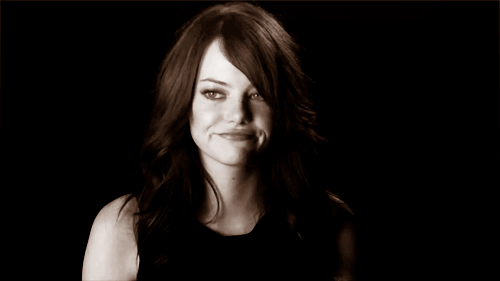 Tattooed Book Geek: Why are Reviews Unpopular as Blog Posts
In his famously cheeky way, Drew talks about why book reviews seem to be the most unpopular posts

Considering that most of us got into this who book blogging thing to write reviews, it is always funny to see that consistently, reviews tend to be the least popular posts across the board
Great points about how limiting reviews can be; they attract only a small pool of people as opposed to something generic that could spark a lot of interaction.
A number of factors go into someone not clicking on your review of a book, some that I did not think of, but make perfect sense!
Never Not Reading: Finding Time to Read
Ideas for squeezing in more reading time into your already busy schedule

If you don't mind constant stop and go while you read (reading in spurts) there are loads of different options in which you can squeeze in even a page (or paragraph) at a time.
I used to read exclusively right before bed. I don't anymore, but I think I would like to start doing that again. It provides a much needed break from that "little blue light" and like Katie says, you really can get a lot more reading in with just 20 minutes if you do it every night
Storeys of Stories: First Impression Friday
NEW weekly meme about your initial ideas about a new book

I am not usually a fan of "weekly" memes, but this one seems right up my alley.
Instead of participating every Friday, I would only have to post the Friday after starting a new book.
Report on why you picked the book up, where you are in the book at the moment, and any thoughts you might have about it at this time. We are also giving preliminary star ratings based on what we have read so far.
I agree with Joe, I think it will be interesting to refer back to my original first impressions and see how they evolved over the course of the book.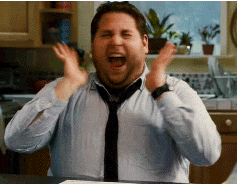 Beware of the Reader: Social Media Curse or Blessing?
Social Media, more good than bad?

I just posted a bunch of links to my various social media accounts because I felt pressure to have them, and share them with my followers
Blogging is no longer just about writing; in involves so much more work than may or may not be worth it
Don't you just need a break from social media? No? Just me? Alright then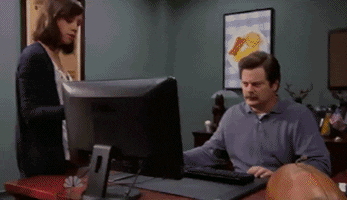 Sorry I'm Booked: Environmental Impact of e-Readers vs. Print Books
Is there a more significant environmental impact from e-readers?

I LOVED this. Short but to the point.
I love that she referenced everything at the end so you could read for yourself.
We could all use a little NONFICTION in our lives, am I right??!?
Hammock of Books: Where are Parents in YA?
Are parents really that absent in teenager's lives?

We all have acknowledged that YA is notoriously hard on parents of teenagers. They often are "useless," depicted as the enemy, or absent all together.
Is this accurate for real teenage life?
While I don't necessarily agree with her "examples" I happen to agree that parents get a bad rep in YA, and would like to see more "realistic" home situations represented.
The Orangutan Librarian: Why Villains are the Greatest!
Analyzing what makes villains so great

Villains are obviously an important piece to any story
Why do we like them so much?
Truthfully, for me anyway, I find them to be much more complicated than their hero counterparts. They have extreme feelings, and in some cases, can even be redeemable because enough of those thoughts and emotions exist within them to get to that point.
Two Posts; One Blog!
Pages Unbound Reviews:
How Libraries are Expanding Accessibility
What are other options, provided by libraries, to access materials

Happy National Library Week ya'll!
Equal access, to all materials, FOR all
Libraries are continuously evolving things at the moment. They strive to provide top-notch services for all people
We are very fortunate in the US to have such wonderfully inclusive library systems that work together to service more people.
Blogging "Rules" I Ignore with Relative Impunity
Book Blogging "rules" everyone seems to follow with the exception of Pages Unbound (and myself!)

I related so much with nearly everything mentioned in this discussion
I no longer request ARCs because I don't really have the time, and quite frankly, everything is mostly digital and I cannot get into reading on my Kindle
I also stopped caring about posting books that were super "relevant" at the time because every feed needs something different once in awhile, and I plan to be that difference!
I love a good meme, but the weekly ones get a bit dry. I'd rather participate in ones that excite me, or are slightly different (like Joe's new First Impression Friday!)

Videos
If you couldn't already tell, I clearly have some favorites when it comes to Booktube. Typically I watch Emmabooks, Hailey in Bookland and Jesse the Reader videos, with a handful of A Clockwork Reader. I AM subscribed to several other channels at the moment, but these four are definitely my favorite (for now). I spent the last few weeks kind of surfing youtube though, and have made myself a list of at least another half dozen booktubers that I am going to try out. Also note- I don't watch videos every day (clearly) so some of the videos featured can be a bit older.
A Clockwork Reader: Favorite Books Based on Mythology
Hailey in Bookland: Updated TBR Pile
Emmabooks: An Eclectic March Book Haul
Hailey in Bookland: Reading Vlog- Reorganizing my Shelves (again)
Emmabooks: Library Haul/April TBR National Library Week
Wow guys, there is some SERIOUSLY good blogging going on lately, and I am here for it! Make sure to keep an eye out for more Favorites posts in the near future. It seems like my feeds have been flooded by amazing content the last few weeks that I can barely keep these shout outs at a tolerable length! Thanks so much for all that you do! Your work helps inspire bloggers like myself to be better, and to keep doing what i'm doing. :]