Hey ya'll! It has come to my attention that while I do enjoy reading/watching a good book haul, I personally have not done one (on here) in quite some time. Does that mean I have not been hauling books? HELL NO! Unfortunately (or fortunately depending how you look at it) I have been getting books like crazy these last few months! (probably to mask my sadness that my boyfriend has left again for another job which will take approximately 3-6 months to complete). SO! I have for you today, a book haul of epic proportions! This is everything (that I can remember) that I have gotten since Christmas/my birthday (back in December). I will provide the links to all my BOTM books but probably won't talk too much about them since, well, they already have highlights within my blog!
With that, lets dive in!
BOTM Choices
February– Book Feature for An American Marriage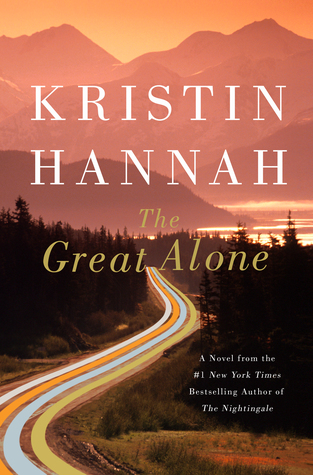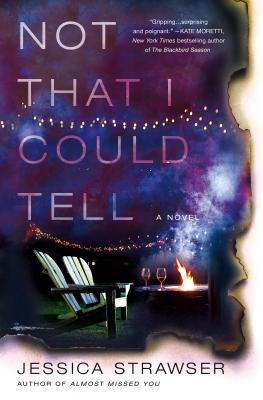 April
Barnes and Noble Haul
Children of Blood and Bone by Tomi Adeyemi (Barnes and Noble Exclusive edition)
Cinder by Marissa Meyer
The Hate U Give by Angie Thomas (Barnes and Noble Exclusive Collector's edition)
Amazon Orders
Physical
Watching Glass Shatter & Father Figure by James J. Cudney
Illuminae by Amie Kaufman and Jay Kristoff
Kindle
First, I would like to note that I hate reading on my Kindle (*GASP*) so I don't do it often, nor do I request ARCs anymore because the majority of them are digital and it is difficult for me to read. That being said, everything listed above were either free through Goodreads or various offers, or were really cheap (like $1-$2). My thoughts are that if for some reason, I am without a book, I have an arsenal at the ready, either via my Kindle or  phone. This came in handy on my train trip home from NYC the other night.
The Star Touched Queen by Roshani Chokshi, They Both Die at the End by Adam Silvera, Three Wishes by Liane Moriarty, The Princess Diaries by Meg Cabot, Illuminae by Amie Kaufman and Jay Kristoff, The Unofficial Harry Potter Insults Handbook, Confessions of a Queen B by Crista Mchugh, The Beale Treasure by RJ Hendricks II, Aloha Texas by Chris Keniston and Like Peaches and Pickles by Muriel Ellis Pritchett.
Target

Stalking Jack the Ripper by Kerri Maniscalco*
I was buying gifts for other people and my boyfriend was trying to be the responsible one by not letting me buy anything for myself. Instead I was pointing out all the books I wanted to read and he picked this one up and said it sounded really interesting, and that he would understand if I just could not help myself to getting this one.
I also won a giveaway! LFBooks hosted a giveaway in which I won a Amazon gift card. I spent the gift card (and a few extra dollars) on the following:
Harry Potter and the Philosopher's Stone- 20th Anniversary Ravenclaw edition
Emergency Contact by Mary H.K. Choi
Hunting Prince Dracula by Kerri Maniscalco
There was also a huge book sale at my local library this week, that I obviously just HAD to stop in at. I mean it WAS National Library Appreciation Week, and what better way to support my local library than to give the Friends of the Library some of my money towards their used books? (other than the fact that I spent every day that week at the library because, you know, I work there…) Although I had no intentions of it being so large, I ended up leaving with a hefty stack of books.
I am SO sorry for the poor photography, but it is what it is I suppose. I realized that I am at the age now where I am constantly thinking about the future, and that is reflected in some of these picks. Some were absolute favorites (one I did not previously own, and one that will be replacing a severely damaged copy), there was a book on local history, a classic and a couple I bought on a complete whim. I say that they reflect my thoughts on the future simply because I like to try to pick things I think my future children will enjoy. My boyfriend recently noted how diverse my book collection is, and that is completely on purpose.
Lord of the Flies by William Golding
Big Little Lies by Liane Moriarty
The Manor: Three Centuries on a Slave Plantation on Long Island bu Mac Griswold
The Help by Kathryn Stockett
The Complete Tales and Poems of Winnie the Pooh by A.A. Milne
Egyptology: The Search for the Tomb of Osiris by Emily Sands and Dugard Steer
Dragonology: The Complete Book of Dragons by Dr. Ernest Drake
I Am American (and So Can You!) & America Again: Re-becoming the Greatest We Never Weren't by Stephen Colbert
Holy shit, 37 books! (sorry for the language) I guess when you consider this is covering everything from January until now it's not so bad?!?!? Guys, I think I have a SERIOUS problem…
Have you read any of these? Are any of them STAPLES and OF COURSE SAMANTHA, YOU JUST HAD TO HAVE THEM, EVERYONE DOES (other than the obvious The Hate U Give)?
Let's  chat in the comments!