I am starting to understand the burden of feeling like you need to review every single book you read, and that is just not plausible. I mean it totally is, but it would take a lot of time away from actually reading more books because truthfully, sometimes, I just do not have a whole lot to say about a book after I've finished it. Here are a few books that I struggled to come up with full reviews for.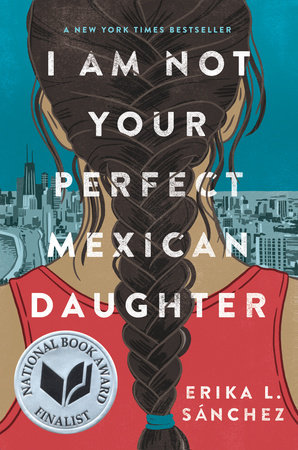 After the popularity of The Hate U Give (by Angie Thomas) last year, more and more people having been seeking out similar stories, and I am not an exception. Like THUG, Tyler Johnson is about a black family who is dealing with the death of a child due to police brutality. This is a hot button topic at the moment in the US and many authors have stepped up to write about their experiences and thoughts on the subject. I personally have now read at least four books with similar subject matter, and it still haunts and shocks me every time. These are issues that are sadly customary for this community, and need to be addressed. Unfortunately, TJWH did not quite pack the same punch that THUG did, though. It actually made me feel tense throughout the first half of the book because I knew that the brother gets shot, but that scene doesn't happen for quite a while. If you liked THUG or books featuring similar content, this is definitely worth reading. It was quick- I read it in about 2 days.
Here it is! Don't be mad at me guys. I just cannot drum up anything to say about this book. I have tried now for several months, and NOTHING! I got and finished it last December, so I read through it pretty quickly, but I still don't have much to say about it. I know a lot of people swear by it, and adore it but I thought it was just ok. I don't know what I was expecting but it was definitely something different. I didn't feel like the "love story" everyone raves about was particularly astonishing, nor did I really lose myself in the circus. I think that there was just too much description, to the point of distraction. I couldn't appreciate the story, or the world, because I was too distracted by the details within it's pages. The Night Circus absolutely is a slow burn, and takes a lot of imagination to visualize a lot of what was going on. I loved the concept, I loved the setting, and the characters were all very interesting, but didn't feel connected to each other, the way that I would have liked. I know this is an unpopular opinion, but I also know that it is long overdue to write about this book. I do still want to revisit it in the future, see if I get anything else out of it when I am not rushing through the story. If anything else, there were some pretty great quotes there at the end.

Playing Atari with Saddam Hussein by Jennifer Roy with Ali Fadhil (Goodreads Link)
For such a short book, this one took me a bit to get into! It wasn't that the story wasn't good, because it was. But I was just not in the mood to start this one. That is probably why I ended up with not a whole lot to say about it, once it was finished. I love historical fictions, and I really love (especially recently) reading about different parts of history, particularly parts that are not well covered or talked about here in America. This follows a young boy who grows up in Iraq under the rein of Saddam Hussein. Our main character, Ali, already lived through the first war (the one between Iraq and Iran) and is preparing for another with the most powerful country in the world, the United States. This takes place in a small town near the border of Kuwait, in 1991. I think I personally would have liked a little more information to beef this story up a bit more, but I think that it being a quick read for kids helps it's shelf life and interest level. I love all the unique "own voice" stories that are coming out right now, and that they are spilling over into middle grade novels, which honestly is the most important place for them.

The Night Diary by Veera Hiranandani (Goodreads link)
Like the story mentioned above, this is a middle grade, own voice story about a young girl who grew up during a historical time that is rarely talked about in the US. Nisha tells her family's struggle through letters to her dead mother. Nisha struggles with talking to others, so for her birthday, their cook Kazi gifts her a diary, and encourages her to write everything down. She records her family's encounters with hatred, violence, and a move none of them wanted to make, all because of their religious following. Up to this point, India (ruled by the British) was tolerant of the three main religions that resided within it's borders. Once the British relinquish rule of India, it decides to split itself, allowing the Muslims to reside in the new Pakistan, and the Hindus in what is left of India. Not only does the author tackle a rarely talked about part of history, but also a child's internal struggle with herself and her words. This unique perspective on what was supposed to be viewed as a peaceful, and celebrated part of Indian history, packs quite the punch.
"Remembering the mistakes of the past will hopefully create a more enlightened, tolerant, and peaceful future. Accepting differences has always been a great challenge for humanity played out in thousands of ways. This was one way." – Veera Hiranandani (Author's Note, pg. 263-264)

I Am Not Your Perfect Mexican Daughter by Erika L. Sanchez (Goodreads Link)
Yikes. That about sums up my thoughts on this book. It was one of those books that I had to push really hard to get through, it was on the cusp of a DNF. The story was all over the place. First the author punches you in the face with the death of the main character's sister IN THE FIRST LINE OF THE BOOK. Then it is (what feels like) a never ending string of unnecessary swearing peppered throughout the text. Julia (our main character), is selfish, and bratty, and complains about EVERYTHING. She is SUPER judgmental about EVERYONE and it kinda gets on your nerves the entire time. The story itself did not feel like it flowed very well either. There are parts that dragged on, and then months pass by without you even really noticing.  I feel like some of the things that happened in this book were a little extreme, and that Julia (while I understand is supposed to be dealing with trauma) reacted in cringe-worthy ways. I also feel like other characters in this book reacted to her in unbelievable ways. I just really wanted to know what happened with the sister, which is really the only reason why I kept reading. There are rape, and suicide trigger warnings for this book as well, for those who are ambitious enough to try it out. I honestly have no idea how it was considered for a National Book Medal. Clearly I have strong negative feelings about this book, but I did like the parts where Julia went to Mexico, as well as Conner's character.

That's all I've got for you guys today! Let me know in the comments if you have read, or want to read any of these books. I feel like I have quite the spread here; a little bit for everyone! Let's chat!