So my boyfriend came home for the weekend this weekend, and asked me if I wanted to visit Barnes and Noble with him! Apparently he has been thinking about getting back into photography, which is fantastic for him, but even better for me because he wanted to go to the bookstore.
Let me just tell you, there were SO MANY books that I either picked up and had to put back, or just wouldn't allow myself to pick up at all because I knew I would want them too badly. I even avoiding looking up certain books in an effort to not end up leaving with half the store. Now normally I wouldn't care, I would just get what I wanted but the thing is, I have been working really hard to get my physical TBR down a bit. My boyfriend built me a three-shelf bookcase a few months ago and I have a system. The bottom shelf is for all my unread BOTM books, which makes me cringe every time I look at. The middle shelf is a combo of books I've read and loved, and books I want to read, but don't feel a real need to get to them ASAP (aka they look really pretty). The top shelf is all my "priority" reads, meaning, they are the physical books I own, that I would really want to get to before the end of the year. They include titles like Children of Blood and Bone, Illuminae, Stalking Jack the Ripper, Camino Island and many others. I have been working diligently since putting the shelf up, and have been super proud of myself for taking books off that top shelf and having to rearrange them to the middle because I finished reading them! I recently just took off Emergency Contact by Mary. H.K. Choi because I am currently reading it, and it left a nice big gap in the shelf that made me feel accomplished.
Unfortunately, though I only limited myself to THREE books (one of which happened to be on a bargain discount and wasn't even going to pick it up until I noticed that) that top shelf is full again.
But enough about my personal woes with my shelving system, you want to get to the books! (All links lead back to Goodreads)
Practical Magic by Alice Hoffman
I recently met Alice Hoffman at a book talk at my library (you can see my post about it here). They were selling a bunch of her books outside the room, but by the time I got there, Practical Magic was sold out. I own Rules of Magic (which was one of my BOTM choices) so I had her sign that, but I really wanted PM as well (though I have not read either yet). Not to mention, Practical Magic has such a gorgeous cover…. It was available in paperback (under a staff suggestion display) so I grabbed it without really thinking. It is about a magical family of sisters who want to escape their hometown due to being blamed for all the wrong that happens within it. Their aunts (whom they live with) don't discourage witchy accusations, making the girls' lives that much more difficult.
I have seen this cover all over the place the last few months since (if I am not mistaken) this is a fairly new release. I have not read Alex, Approximately, which is also by this author, though I have heard AMAZING things about it. Actually, if I wasn't trying to be as good as I was, I probably would have looked up that book and went home with the two of them. Anyway, from what I can tell, this sounds like it is a really fun, summer-y read about camping and two frenemies who have to face their issues with each other. I can totally see enjoying this right now.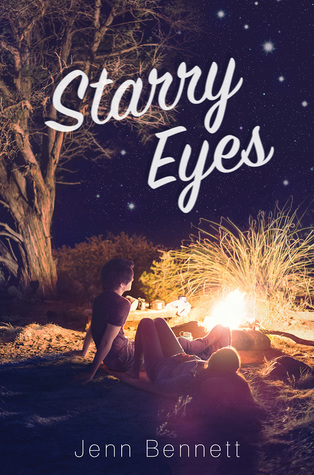 Lilac Girls by Martha Hall Kelly
This one was my odd bargain book! Not too long before I came across this copy, I picked up the paperback version under the best sellers display. I held it for a little while (so you know I wanted it) but kept going back and forth between that and the paperback of The Alice Network, so I ultimately put them both down and walked away. Towards the register was a large circular display of hardcover books and this was one of them! Somehow, they were selling it for under $8 and I just couldn't argue with that. At this point I was thinking about going back and getting Alice as well, but my boyfriend shuffled me along in an attempt to "wrangle me in." so I left without it. Everyone loves a historical fiction, or at least I do, and Lilac Girls has been on my radar for a little while now. After reading Manhattan Beach (and feeling cheated), I could really use a war era book with strong female main characters. This book follows three women from different parts of the world, all struggling with their own desperate situations during WWII.
There you have it! That is it for my mini book haul- should I have gotten Alice Network as well? Are you curious what else I saw, and put down, or what I wanted to look up but refrained? Have you read any of these books, or are they on your current TBR as well? Do you want to see a current picture of the bookshelf that I talked about earlier? Let's chat in the comments! I am more than happy to entertain the "what if" questions if you are :]