Here's the deal, I was going back through my tags from last year, and I remembered how much I loved this one! Since I am almost halfway through the year already, I thought I would do part one of this tag (and save part two for December).
Kristin Kraves Books did this, which she saw on booktube (Emily Fox) and it was a lot of fun! Feel free to participate (again!) or save it for the end of the year.
For this tag I will be using books that I have read so far in 2018.
THE RULES:
Randomly choose 3 books
For each group, decide which book to burn, which one to rewrite, and which to reread (like Marry, Boff, Kill).
Repeat until you completed three rounds (or six) (or however many you want to do).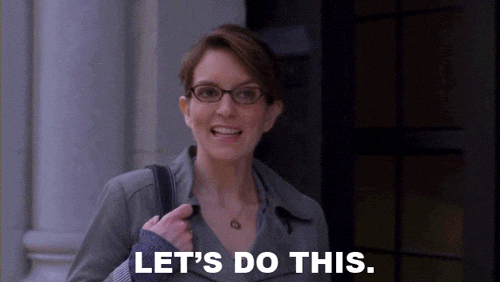 Round One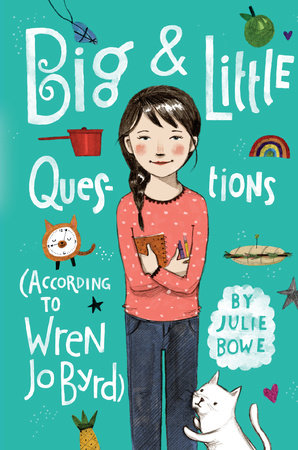 Reread: I would reread The Night Diary. I really enjoyed this book (as much as you can enjoy a mostly sad story). I think it was well written, and honestly taught me something about a time in history that I was unfamiliar with. I would be really happy to read more by this author, and/or more on this topic.
Rewrite: I think for this one it has got to be Big and Little Questions According to Wren Jo Byrd. I didn't hate this one, but it fell short for me. I feel like if some things were changed a little, or something, it might have been better.
Burn: I am going to get into a lot of trouble for this but Persepolis 2. I really really liked the first one, but this one not so much. I think that they could have been combined (and edited) to make one complete book, and that would have been better off.
Round Two
Reread: This is actually a tough round…I think I am going to go with Batgirl of Burnside. I really liked how modern this was, and really would have liked to continue the series but I got a bit tired of graphic novels and ended up switching back to regular ones.
Rewrite: I am going to pick Warcross for this one. Under the circumstance that I personally would not be rewriting, but giving Marie Lu the chance to build a bit more on this world. I really loved the concept and for the most part the characters, but felt a little disappointed by the world building. More could have been done with the virtual world that I would love to see, and that little bit would make it perfect.
Burn: Ahhhh sorry, but Wires and Nerve vol. 1 is just the one I liked the least out of these three. I still really liked it, and it actually got me to purchase Cinder and want to try it out again, but for this round's purpose it falls on the chopping block. I'm sorry.
Round Three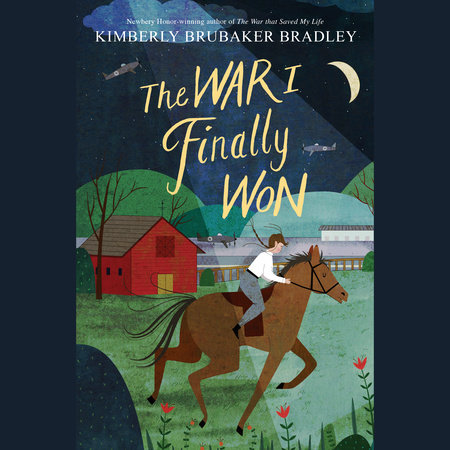 Reread: Easy, I would absolutely reread The War I Finally Won. I LOVED this book and it's first, The War that Saved My Life. Both those books reminded me just how good middle grade historical fiction is. My goodness. Talk about packing a punch, telling a great story, and still somehow being relatable, all in one middle grade novel (well, two).
Rewrite: This one is another fairly easy one for me, Alternate Side. This was my very first (and last) ARC that I ever received and reviewed! I liked the idea of being dropped in the middle of a clique-y Manhattan block, where everyone knows everyone's business. However, it was lacking a little something for me. It might just be that I don't particularly like literary novels as much as some people, and that is just fine.
Burn: My brother would be devastated to see this but I am going to have to burn Seconds. I just really really hated the main character. I thought she was selfish and whinny and I had a hard time connecting with her enough to enjoy the book. The art is AWESOME, but yeah, it just got the short end of the stick in this round.
Round Four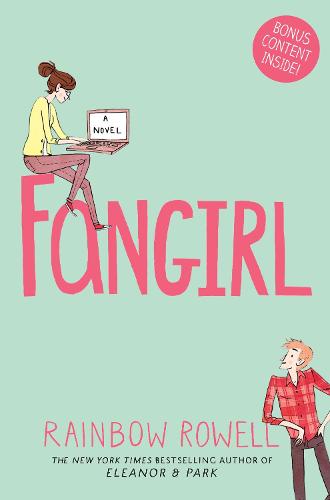 Reread: This one is another easy enough one for me, Fangirl. I loved this book. It makes me really eager to read more of her books (except Carry On, I think I would have a tough time with that one).
Rewrite: Hmmm this one took some thought but, Tyler Johnson Was Here. I am not sure what I would change, only that I enjoyed the book, but was hoping for a little bit more from it.
Burn: Sorry Lumberjanes, I liked you, but just not enough this round!
Round Five
Reread: I think I would reread Commonwealth honestly. I tried to get through it quickly so that I could attend a Book Discussion on it (and then realized I would be on vacation out of state during it) so I don't know that I really got the full story. I didn't like it at all at first, but it grew on me. By the end, I wanted to stay in that world, among those characters a little longer.
Rewrite: This is a tough one. I think I would rewrite The Stars Beneath our Feet. Again, I am not sure what I would change, but I think I would want just a little something more to put it right up there with THUG.
Burn: This is hard because I really wanted to like all Alice Hoffman's books. This is the first, and so far, the only, one I've read by her, and to be truthful, I was a little disappointed. I didn't like the main character, I was hoping for a little bit more context with the other girl. It wasn't anything like what I went in thinking it would be, and I didn't actually like it all that much.
Round Six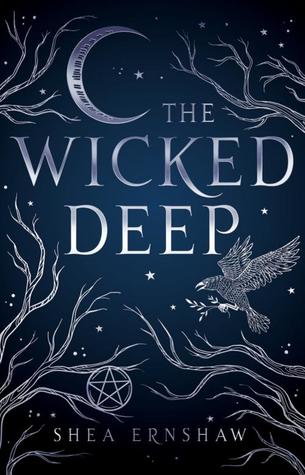 Reread: This choice surprises me but I think I am going to go with, Aru Shah and the End of Time. I had some issues with this book, but overall enjoyed it quite a bit. However, I feel like I didn't learn enough about Hindu mythology in my quick first read, so I would like to go back, and really marinate within that text.
Rewrite: This should be taken very lightly, but I will pick The Wicked Deep. As many of you know, I LOVED this book, and I still do, but after some time to sit with it, I think it could be just a pinch better. I think that if the story was more like hocus pocus than it currently is (maybe just a tad more spooky) than it would be perfect!
Burn: Yeah sorry, but this reads almost word for word the movie dialogue. I would rather watch the movies.
Round Seven
Reread: I would deff reread Persepolis. I know that I "burned" the second book in this series already, but I really did enjoy this one.
Rewrite: I have to go with Emergency Contact for this one. I really loved this book, but there are quite a few things I would change. I would include actual text message bubbles, instead of just have the text content within the novel. I would also change Penny's attitude towards other woman, and her relationship with her mom. I actually really liked that she had a grudge against her mom because it felt like the kid was taking care of the parent, and I know a lot of teens can relate to that right now, however, I think she channeled a lot of unnecessary anger towards her for things she had nothing to do with, and to me that just ruined a good story line.
Burn: Wow this is a terrible day for a) graphic novels and b) Marissa Meyer! Somehow we have found Wires and Nerve: Gone Rogue on the chopping block today, just by accident. I really liked this one too…
Round Eight
Reread: Yikes, this is a hard lineup. I would reread The Wife Between Us. Even though I now know the big twists, it was just so good that I feel as if I would still be able to enjoy the book over and over again.
Rewrite: Another hard decision. I have to go with An American Marriage. I wanted so much more from this book than I got. I hated the characters, and I hated the direction they took this story in. I think I would end up scrapping the whole thing, going back to the foundation, and reworking it. I think it could have benefited more from an extended look at what life was like while Roy was incarcerated. I wanted more letters between husband and wife. I wanted a better look at what Celeste went through while he was away- how people judged her, and the her struggles to float a new business on the back of a stereotypical scandal. I wanted a look at how Roy was treated by other inmates, and guards. How some of those guys he shared space with for all those years were in very similar situations as his. I just needed this to be more than a demented love triangle, which is all I got out of it.
Burn: Uhg, I really liked Not That I Could Tell, but The Wife Between Us was more compelling, and both TWBU and An American Marriage had stronger, more important messages, so that is why it has to be the way it is.
Round Nine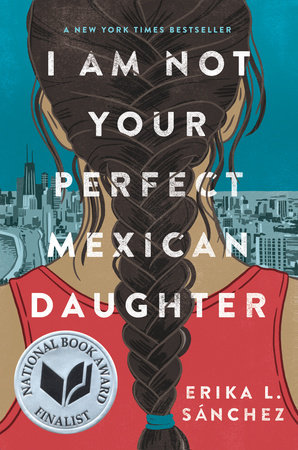 Reread: Playing Atari with Saddam Hussein. I feel like I have been learning a lot this year because I have been picking up a lot of ethnically diverse books. This was another one that surprised me this year.
Rewrite: The Babysitter's Club (series). I just want more of them, so I can bathe in nostalgia a little longer.
Burn: BURN! I really really disliked this book (I am not your Perfect Mexican Daughter). I am not even a little bit sorry.
Round Ten
Reread: Another tough round! I think for this one I will go with Wonder Woman: Warbringer. I was really surprised by how much I loved this one. It is certainly one of my top books of the year so far.
Rewrite: I also really liked Gunslinger Girl, but I can pinpoint a few changes I would make. Honestly, I would have loved for the author to explore and build up Casmir a bit more. I LOVE the idea of a dystopian "Las Vegas" type of place. The book was good, but I wanted to be in Casmir a bit longer.
Burn: This pains me to have Wishtree here. I really liked this! It was a little slow at first but rapidly picked up. It was a fast read, but yeah, I just don't see myself reading it again over Wonder Woman, so…
Jeez, I read a lot of books so far. Thank goodness I didn't wait to do this until the end of the year! What do you think of my choices? Would you have gone the same way? Let's chat!