I want to do things a little differently this month than I did the last few. Kristin @ Kritsin Kraves Books had a really great set-up for her wrap-up posts, one that I want to try to adapt to my own eventually! I also really liked The Traveling Inkwell's wrap-up post, so maybe a combination of the two? It is a work in progress, so we will see how it all pans out by the end of the year.
General Updates
Books Read this Month: 5
Reviews: 2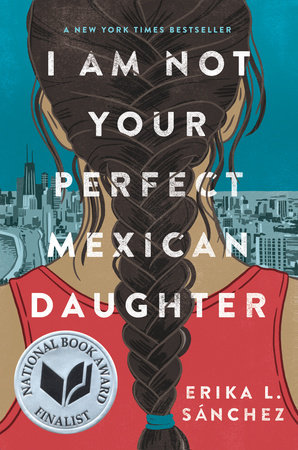 BOOK OF THE MONTH CHOICE (and link):
Highlights
I am Not Your Perfect Mexican Daughter by Erika L. Sanchez
Typically, you see these sections as highlights for your favs throughout the month, but this month, the most notable book I read was this one, and not in a good way. I really really hated this book. I mean, I actually finished it, which is a huge deal for me since I would usually just put it down and start something else, but this time, I guess I wanted to be tortured. The main character is whinny and annoying and super judgmental, and I had a real problem connecting with her, at all. I would highly dissuade anyone from picking this up. Frankly, I am extremely surprised that it won an award.

Challenge Check In
Beat the Back List
POPSUGAR
A novel based on a real person
Playing Atari with Saddam Hussein by Jennifer Roy with Ali Fadhil
Your favorite prompt from the 2015, 2016 or 2017 POPSUGAR Reading Challenge: A book of letters
The Night Diary by Veera Hiranandani
Book Riot Read Harder
A book set in or about one of the five BRICS countries (Brazil, Russia, India, China or South America)
The Night Diary by Veera Hiranandani (India)
Yeah, I have pretty much given up on updating this for the time being. Summer is approaching, which every librarian knows is busy season. Time just does not allow for trivial things that I only have care about, so the reading challenges may be taking a backseat at the moment – which is super ironic because the whole point of these posts is to update my challenges, but just go with it.
June TBR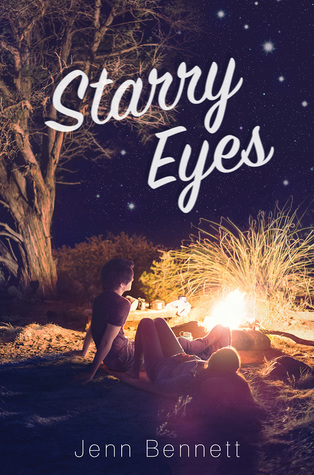 Starry Eyes by Jenn Bennett
Red Clocks by Leni Zumas
POPSUGAR: A book about feminism
Children of Blood and Bone by Tomi Adeyemi
The Red Pyramid (Kane Chronicles Vol. 1) by Rick Riordan
Beat the Back List
Book Riot: The first book in a new to you YA or middle grade series
Bob by Wendy Mass and Rebecca Stead
Illuminae (Illuminae Files Vol. 1) by Amie Kaufman and Jay Kristoff
Beat the Back List
POPSUGAR: A book set on a different planet
I don't know, I am sensing a redish theme with these TBR books right now. Also- I am WELL aware that some of these books have been on my TBR since the beginning of the year, I guess I just keep hoping to get to them. I really need to start knocking out some of my BOTM choices too. That shelf is always tight.
Starry Eyes is a new release that I just recently got in a mini book haul (see that post here) and it seems like the perfect kickoff to summer read. Red Clocks, Children of Blood and Bone and Illuminae have all been on my TBR for at least three months, I am REALLY hoping to get to them in June. Speaking of Children of Blood and Bone, I was hoping to actually do my very first buddy read for with with the lovely Nina from The Cozy Pages! Fingers crossed I can figure that out. Bob is a new release that I borrowed from my library that just sounds so interesting, and looks like it is short enough to read quickly. I have also been kicking myself for not reading ANY of Rick Riordan's books regardless of the fact that I LOVED Percy Jackson, so I really want to try to make time for catching up with his other series's.
My physical TBR shelf is packed again, and I get twinges of anxiety just thinking about it. Of course, that doesn't stop me from bringing home stacks of new releases from the library that I of course have to read first because, you know, deadline priorities…And to top it all off, I am attending both Book Expo and Book Con the first weekend in June, which inevitably means MORE BOOKS. Thankfully, I am going "on vacation" the second into the third week of June, and hope to get a ton of reading done at that point.
How was everyone's month? What did you read? Let's chat!