Hello my lovely friends! I am writing to let you know that I will be taking a brief hiatus from blogging for a week or so. I know that my usual postings are not very regular, however, I do try to stay on top of blog hopping and commenting throughout the week, even if I don't post original content. That being said, I am going to Wisconsin for a week and I don't imagine I will be doing any blogging or hopping for that matter. I DO plan on reading a whole lot, and I DO plan on putting together some content to be posted when I get back, but during my trip, I will most likely be absent from the blogosphere.
I will also be taking a short break from my Favorites posts. I have been feeling pretty burnt out in terms of those, and so I have decided to put them on the back burner for now.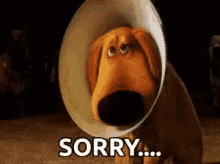 I have some posts planned for the following weeks though. I will be attending both Book Expo (as a professional representative of my library) and BookCon (as a personal representation of my blog, and myself) the first weekend in June- Friday June 1st (Book Expo) and Saturday June 2nd (BookCon)- so expect some wrap-ups from those. I also plan to do recaps and thoughts for each episode of the PBS mini-series The Great American Read, as I am watching them, so look out for those. Then there are my typical monthly posts: various book features and my BOTM choices for June, so all in all, I should have some regular content for you guys in the next couple of weeks.