Hello my lovely Bookish family! I am finally back from vacation and what a week it was! So much has happened, and I cannot wait to share it with all of you! But mostly, I am looking forward to getting back into the swing of things. I have so much planned for the next little while, and I am really excited about a lot of books, which I am obviously looking forward to reading and reviewing for you guys!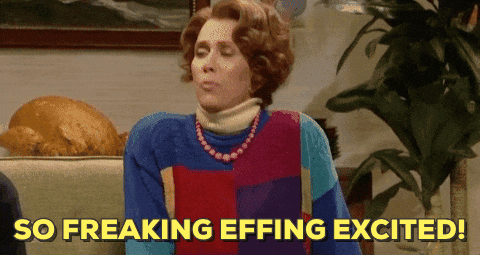 You may have noticed a lot of "liking" posts on my part during my supposed "hiatus." I just wanted to let you all know that while I was a liking machine during my break, I did not read many of the posts yet. The act of liking your posts was so that I could easily click over to my likes section and read the posts I really didn't want to miss! Expect many comments in the next few days as I catch myself up on all that I have missed.
The few posts I did read were mostly things that I was tagged in, so expect a few of those coming your way in the near future as well. I cannot wait to dive into all that you have put out there in the last week, as well as consistently posting content of my own over the next week or so.
 I am so glad to be back, and look forward to chatting with all of you lovely people!