Thank you so so much to Norrie from Reading Under the Blankie for tagging me in this fun book tag! While she has read an amazing 50 books so far this year, I am not all that far behind at 36! Never in my wildest dreams did I ever think I would be reading as much as I am right now. This blog, this community and books in general have given me such solace, and just a really healthy (sometimes unhealthy when it comes to buying books) hobby that I adore with every ounce of me. I want to thank all of you for being supportive, reading my mostly rant-y posts, and including me in this community by tagging and commenting.
I was also tagged by Never Not Reading for this. Recently, Katie expressed on her blog that mine was one of her favorites, and I just about died. Never Not Reading is a bookish blog that I have been following from the very beginning, and adoring every moment of it! I look up to Katie as a blogger, and as a person. She is awesome, and I am honored that she thinks so highly of my little piece of the internet. I must assure everyone though that I am in fact, FREAKING OUT! So I appreciate all the love for this :]
But enough with the sap-fest; let's FREAK OUT!
Best Book You've Read This Year?
Uhggg, this is tough because I have some really great reads so far this year! I think though, my gut is telling me to go with:
Children of Blood and Bone by Tomi Adeyemi
I am OBSESSED! I already pre-ordered book two (Children of Virtue and Vengeance), signed up for Tomi Adeyemi's newsletter and met the author!
This book is as good as everyone is saying it is. I repeat, THIS IS NOT A DRILL! THE HYPE IS REAL! Everyone needs to read this book. And speaking of that, Jimmy Fallon is starting a Book Club on the Tonight Show, and this is one of the choices for the first book to read! You can vote now for Children of Blood and Bone here!
Keep your eyes peeled because Nina and I are working on a review for this book. We buddy read it together for the month of June, and are hoping to get posts out here early in July.
---
Best Sequel You've Read in 2018?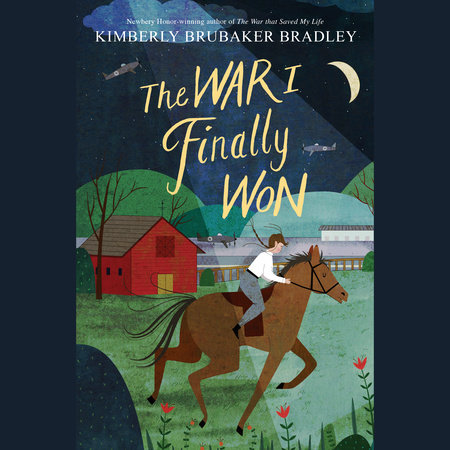 For those who don't know, I am not all that interested/am really bad at keeping up with series. So it is rare that I read a sequel and enjoy it, mostly because I have been so many places since reading the first book that I forget what happened/have a hard time getting back into that world.
This may be the exception though! I thought The War that Saved my Life was an amazing book on it's own. Actually, I thought it was a standalone, until I came across this gem on the new shelf at the library. I Immediately knew I had to have it, and get into it, and it was just as wonderful as the first. Such a heart wrenching WWII story with characters that you just want to squeeze. I keep saying that my favorite historical fictions to read are middle grade, because the stories are so rich in history, but gripping and of their own thing.
---
New Release You Haven't Read Yet But Want To?
Honestly, so so many.
(these are all such dark covers)
---
Most Anticipated Release For The Second Half Of The Year?
Oh boy! The second half of the year? Still so many books to come out! I have a ton on pre-order, so I guess out of those, I am most anticipating Wildcard by Marie Lu. I was really bummed when I found out they had ARCs of this at Book Expo, and somehow I only ended up with a sampler… But it had renewed my interest in the series, and I am very much looking forward to it's conclusion.
---
Biggest Disappointment?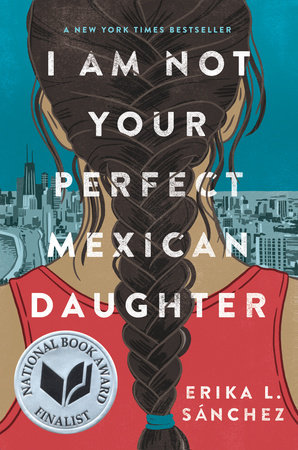 I have no idea how I am still talking about this book. After all the blurbs and award noms, I really expected so much more. Especially with how much Own Voice stories are SLAYING right now? COME ON. You can do better than a judgmental whinny main character.
---
Biggest Surprise?

Truthfully? I don't know what I was expecting from this book, but I was floored by how awesome it was. The writing was amazing, the plot was interesting, and somehow Bardugo found out a way to make a super hero story, not feel super hero-y. I am in love.
---
Favorite New To You Or Debut Author?
Without a doubt.
(Tomi Adeyemi)
---
Newest Fictional Crush?
I haven't been crushing on anyone lately! The thing is, I got engaged a couple weeks ago. So I have been crushing hard on my own life 🙂
---
Newest Favorite Character?
I actually really liked Levi from Fangirl. He seems like someone I would genuinely like to be around in real life.
---
Book That Made You Cry?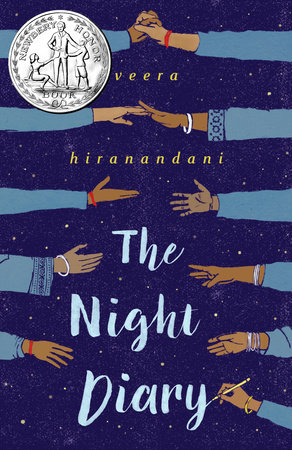 The Night Diary for sure. Such heavy material for a middle grade historical fiction. AND SO GOOD. I love middle grade historical fiction. I really really do.
---
Book That Made You Happy?
I've read a lot of heavy books so far this year! I can only think of a handful of books that left me happy at the end, but this one more so than anything else. I truly loved it. I didn't want to close the book, I wanted more! But it did leave me happy.
---
Favorite Book-To-Film Adaptation?
I have only seen Ready Player One so far this year (in terms of book to movie) and while I liked it, I think I liked the book better. So I don't know that I can say it was my favorite? I AM really looking forward to To All the Boys I've Loved Before though… here is the teaser trailer for it.
---
Favorite Post You Have Done This Year?
Do I only have to choose one? I am pretty proud of evrything I have been putting out so far this year, so it is hard to narrow it down.
I really liked my Book Expo/Book Con Wrap Up– it was a really great time for me. I got a lot of great stuff and it will just be a fond memory for me, I believe.
I also was really proud of my 20 Years of Potter post. It is one of the few original context posts I have made, since I mostly stick to book reviews, tags and memes, and I think I did a good job.
---
Most Beautiful Book You've Bought This Year?
SO PRETTY!
---
What Books Do You Need To Read By The End of the Year?
LOL. ALL OF THEM! Hopefully I will finish (or put a dent in) the top (and bottom) shelf of my bookcase though….
---
THERE! I freaked out. Leaving off on what books I want to get to before the end of year has now depressed me a bit. So I hope we are all happy with that. I'm just kidding obviously, but I definitely don't want to put anyone else through this torture so I am not going to tag anyone. If you would like to freak out with me (and everyone else) PLEASE feel free to copy this tag, and do it for yourself!
Otherwise, let's chat! What do you think of my answers? Have you read any of the books I have mentioned?