Hey guys! So as you are probably gathering by now, I clearly have no chill when it comes to purchasing books. I can't even put myself on a book buying ban because, well, they just don't work for me. Naturally though, that means I am coming to you today with yet another Book Haul!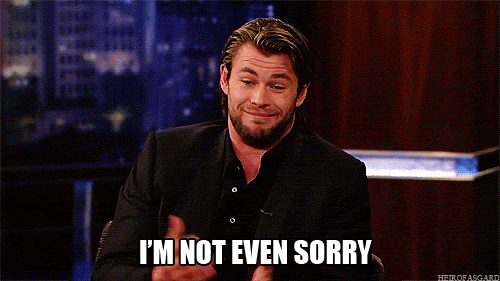 This one is a bit unique though in that I am going to catch you up on all my pre-orders that are still standing at the moment! Some of these don't even come out until 2019, but I wanted to let you guys know what I am clearly anticipating to the max! I do plan on posting a "most anticipated books of 2019" later this year, and at least half that list are on pre-order (as it stands now)- so keep your eyes peeled for that.
Without further ado, let't get into the pre-orders, shall we?
This two-part YA novel contains the novelization of the classic movie we all love, and a continuation, 25 years later. SO MUCH NOSTALGIA! At first glance I was mildly annoyed that they turned this into a novel, however, it is in celebration of the 25th anniversary of the movie release (back in 1993). It has fairly mixed reviews on Goodreads, from what I can see, but I honestly don't care. I will look forward to picking this up every Halloween, like I enjoy watching the movie each year.
Release Date: July 10, 2018
 The highly anticipated third installment in the Stalking Jack the Ripper series! Just look at that cover… Honestly, the title and cover were what made me want to have it, regardless of the fact that I have not picked up either of the first two books. NOW, I own the first two, and HOPE to pick them up somewhat soon. An ocean cruiser complete with carnival entertainment is plague with mysterious disappearances and murder, with no where to escape but the ocean itself! This appears to be another twisty book in the successful series. It also looks like there is supposed to be another book in the series, to be released in 2019, so we'll have to keep our eyes peeled for that one.
Release Date: September 18, 2018
In the conclusion to the bestselling first book, Warcross, Emika must resolve the pressing problems from where we left off. I don't want to spoil Warcross for anyone but let's just say the cliffhanger at the end was a little rude. I have been looking forward to this book since putting down Warcross. When I found out that they had ARCs of it at Book Expo I was determined to get my hands on one. Unfortunately, I was only able to get a sampler, which obviously is not enough. As a result, I immediately pre-ordered my copy of Wildcard to ensure that I would read it ASAP.
Release Date: September 18, 2018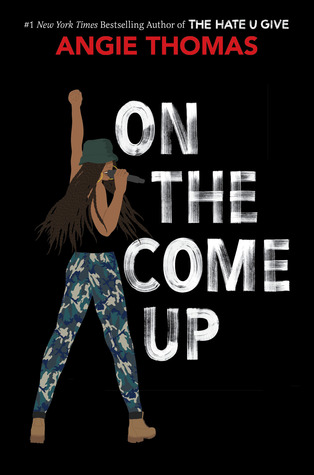 Screaming. I AM SCREAMING, I want this book so badly. The Hate U Give is one of my all-time favorite books ever. NATURALLY, I needed to own Angie Thomas's newest book. While it may not be a continuation of Starr's story, it does take place in the same neighborhood. On The Come Up is about a teenage, female rapper who is struggling to get by. Hitting on more issues society is afraid to talk about, Thomas also pays tribute to the art that inspires her every day. I love how the covers of her books are basically opposite of each other, and that the only image aside from the title is a black female in a powerful pose. I really cannot wait for this one to come out.
Release Date: February 5, 2019
 I kid you not, the moment I closed Children of Blood and Bone, I hopped on my phone and went to the publisher's website to pre-order this book. THE COVER HASN'T EVEN BEEN REVEALED YET and I just, I NEED it. I am OBSESSED with Tomi Adeyemi. I am subscribed to her newsletter, I follow her on virtually all social media platforms and I recommend her book to just about everyone! Children of Blood and Bone was so powerful and compelling and I just feel like everyone should read it. I cannot reveal much about this book without spoiling CoBB so I am just going to say GO! READ! You have time… this doesn't come out until forever.
Release Date: March 5, 2019
And that's all she wrote (so far this year)! Are you anticipating any of these books? Do you have different books on pre-order? Let's chat :]