Thank you Katie from Never Not Reading for tagging me in this highly appropriate tag! As many of you may know, I am a children's librarian on Long Island, and obviously have a lot of love for libraries in general! This seems like a fun way to emphasize and share my love for libraries on my blog!
---
How often do you visit your local library?
Well, for work, I am at the library almost every day! As a patron, not as much, but that is mostly because I perform personal library transactions on work time…
Are you the type of person who checks out more books than you can read or are you someone who checks out the exact amount of books you intend to read before they are due?
I am ALWAYS the person who checks out (or buys) too many books. For example, I JUST returned two books I had put on hold a couple weeks ago because I knew I wouldn't get to them before they were due. It really hurt me to bring them back unread…but I deff didn't want to keep them from other people, or you know, rack up unnecessary fines.
How old were you when you got your first library card?
I was very young. As a children's librarian, I encourage parents to get their kids library cards from infant ages! You are never too young to have a library card!
Do you go to your library for a particular book or do you check out anything that piques your interest?
BOTH! A lot of the time, if I am really interested in the book, but don't want to buy it, I will put it on hold at the library. Other times, I just wander the shelves or check out the new release displays and take home any that look good.
Do you only check out books or do you also get DVDs, audiobooks, etc.?
I check out a lot of movies too. Actually (I am going to tell you a secret), my fiance has one of those mega hard drives, and we check out basically all the new movies, burn them to the hard drive, and then return the DVD… so we have about 400 movies backed up and ready to go for a rainy day. I know a lot of people who do this with CDs as well (instead of buying them off itunes).
From what section of the library do you check out most of your books?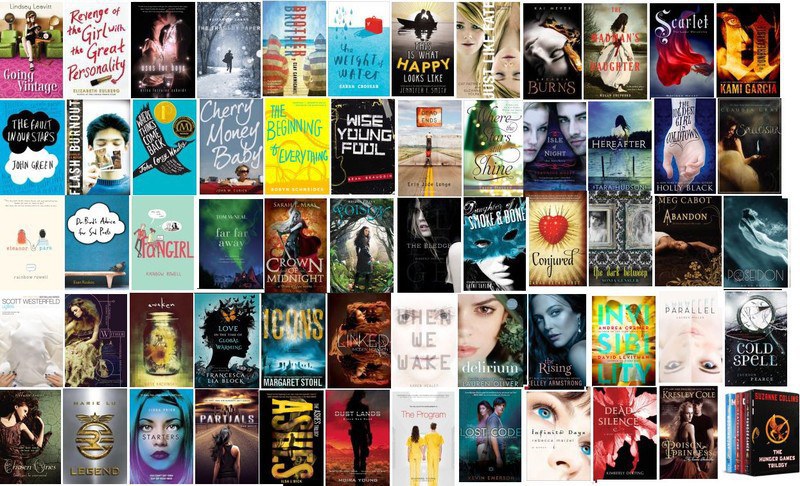 YA for sure!
What is your favorite part of using your local library?
Free books! But seriously. My favorite part of the library is actually connecting people TO the library! It is more than just books people. You have a wide variety of different materials to check out, and tons of programs and classes (mostly free) to sign up for- whether it is a craft, informative presentation/lecture or trip! You also have access to technology, without having to buy it! In most libraries you can rent kindles, ipads and other tech to try them out (whether "in-house" or for check out) as well as learn how to use new materials as they appear on the market. That way, if you are planning to buy, you already know how it works, or if you  aren't going to buy, you aren't missing out!
Seriously guys, use the library. It saves you money, and is full of librarians who work really hard to meet the needs of your community. THEY WANT TO HELP YOU. THEY WANT TO CONNECT YOU TO ANYTHING/EVERYTHING YOU NEED. Use them!