Some of you may be aware of #OwnVoice but for those of you who aren't, I am going to try my hardest to explain what that means. According to Book Riot (mentioned in this article here), it was a hashtag that was created by Corinne Duyvis to call attention to books whose main character share a specific identity with the author. For example, a Muslim woman writing and about a Muslim woman. The reason this hashtag and "term" are becoming more popular is largely due to the popularity and demand for diverse books right now. In order for us as human beings to continue to be empathetic towards others, and learn how to in turn be more sympathetic, we need to read more diverse books.
Own Voice books are especially important because if you are already seeking out a diverse book, you are getting a better reading experience from an Own Voice author. I think Book Riot really got it right when they said :
So when we call for more diverse stories, I think this diversity must come from diverse authors. It's not enough to have the same group of primarily white, cis, hetero, able-bodied authors writing more diversely; even with good intentions, they may not get it right. The call for diverse stories comes from groups of people who want to see themselves depicted in stories. That call isn't answered if we read someone else's depiction of us and we find that it isn't true to life.
You can find the rest of that article, titled Our Own Voices, or Why Not All Diverse Stories Are Created Equal, here.
---
Now that we have figured out exactly what Own Voice stories are, let's get to the recommendations! I personally have been trying to read a lot more diverse books lately, and feel confident enough to curate a list that spans several sections in a library.
For starters here are some books (their covers, and Goodreads links) and a one sentence "tagline" about the story.
Own Voice for Middle Grade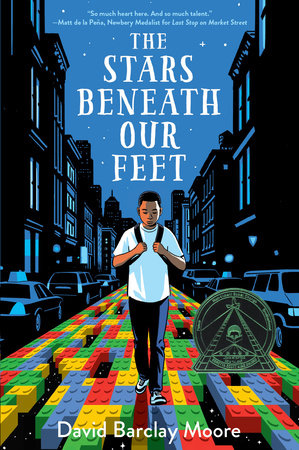 Esperanza Rising by Pam Munoz Ryan
Wealthy Mexican girl forced to flee her home and her country for a "safer" life in California.
The Stars Beneath Our Feet by David Barclay Moore
Young boy in Harlem builds with Legos to deal with his brother's death and gangs in his neighborhood.
Graphic memoir of a hearing-impaired child going to public school for the first time, and trying to make friends.
Aru Shah and the End of Time by Roshani Chokshi
Three classmates dare Aru to light a supposedly cursed lamp to prove she is lying, but Aru ends up in a quest to save the world.
Own Voice for YA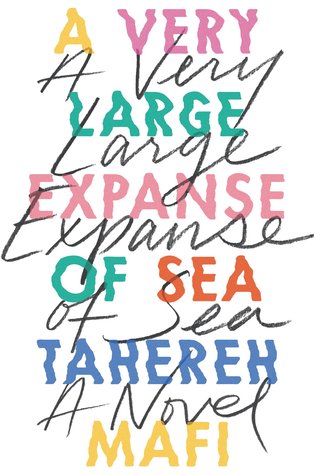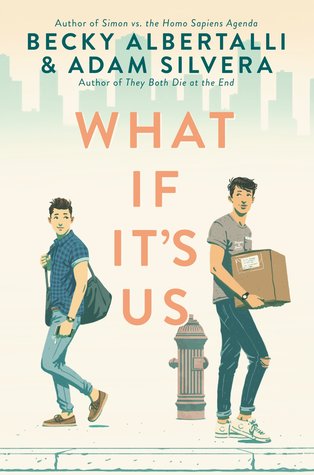 A Very Large Expanse of Sea by Tahereh Mafi
Teenage Muslim girl in high school in 2002 finds breaking dancing to overcome bullying and hatred.
The Hate U Give by Angie Thomas
Black teenager from the hood witnesses her best friend being shot (and killed) by police, and struggles with whether or not to speak up about it.
To All the Boys I've Loved Before by Jenny Han
Teenage Korean American girl writes secret love letters to all her crushes, and finds that they have been mailed out.
What If It's Us by Becky Albertalli and Adam Silvera*
Two boys spend the summer in NYC finding and learning to trust each other, despite their reservations.
Children of Blood and Bone by Tomi Adeyemi
Living in a fantasy world with a skin-colored hierarchy, Zelie and her people are constantly repressed, beaten and killed based on fear and misunderstanding.
Graphic memoir of a teenager growing up in Iran during the Islamic Revolution.
Own Voice for Adult Fiction
Girl, Interrupted by Susanna Kaysen
Memoir of a psychiatric patient in the late 1960s who spent time at a psychiatric hospital.
---
Sooooooo obviously, I haven't been reading nearly as much #ownvoice as I thought I was. The thing is, you can read a "diverse book" without it being #ownvoice, which I didn't realize until putting this list together. I could easily list a bunch of recommended books under that umbrella, but I would rather provide you with my own recs, that I have personally read and liked. Also- you'll notice many books under YA. It isn't that their are no representation in adult fiction or middle grade that are #ownvoice, I just don't think I have gotten a chance to explore them. I think it is easier to come up with YA examples because they are the ones that everyone knows about. YA is very popular, and many people (adults and teens alike) read books from that section, so they are therefore more aware of those titles.
What other #ownvoice novels have you read, and would recommend? Have you read any of these titles? Are they on your TBR? What do you think of #ownvoice as a movement? Let's chat in the comments.