Hey guys! So as some of you may know, my TBR has gotten completely out of control! I have been buying/getting an awful lot of books lately and to be honest, the timing for this reading challenge couldn't be more perfect!
For those of you who don't know, Kathy @ Books & Munches is hosting a monthly reading challenge called Owntober (the above graphic is hers). Basically, during the month of October, you are challenged to read as many of your own books as possible! In order to participate, you have to post your TBR for the month, and pingback to Kathy's original post! Simple right? Now I know that I don't generally read all that many books per month so my standards are pretty low, but the best part is that there are no specific prompts to fill, or number of books to read! It is literally whatever you want, so long as you are reading books that you already own!
So without further ado, here is my October/Owntober TBR: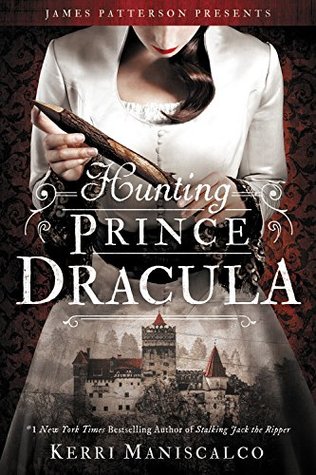 Stalking Jack the Ripper series by Kerri Maniscalco

Stalking Jack the Ripper
Hunting Prince Dracula
Escaping From Houdini

Practical Magic by Alice Hoffman
3. Toil & Trouble: 15 Tales of Women and Witchcraft edited by Jessica Spotswood & Tess Sharpe
4. Hocus Pocus & the All New Sequel by A.W. Jantha
5. The Seven Husbands of Evelyn Hugo by Taylor Jenkins Reid
6. Wildcard by Marie Lu
7. Catwoman: Soulstealer by Sarah J. Maas
8. Cross Her Heart by Sarah Pinborough
9. Nerve by Jeanne Ryan
10. Before We Were Yours by Lisa Wingate
What do you guys think? I know this is super ambitious, but I am super moody, so I wanted to give myself some options (I still might end up picking up different titles anyway). Who else is participating?