So many fandom based tags are being created lately! I have seen Friends a zillion times. It still is one of my absolute favorite shows, and re watching it now that I am in the same age range as the characters were at that time has given me such another level appreciation for the show. Thanks to our creator, An Average Life,for creating such a fun and thoughtful themed tag!
Monica
A book based on a game or competition:
 It was a tie between this one and Warcross for me, which isn't a surprise they are both very similar in idea. Ready Player One was such an interesting read! It's about this boy Wade, who lives in a time where people spend the majority of their time (and life) in this virtual reality world. When the creator of this world dies, he unleashes a competition for the users; they must find three keys in order to unlock his "Easter Egg" which entitles the winner to his fortune. The competition has been quiet for a number of years but when Wade finds the first key, everyone is back in the game! It was nerdy and fun, and I really enjoyed it.
Organization queen

: How do you organize your books?
I currently do not have an organization plan for my books. They are spread out over a couple bookshelves (and bins) in two different houses. I will most likely organize fiction by author, and nonfiction by topic, and have a physical TBR shelf with all the books I haven't read yet. But I cannot say for certain that I will stick with that plan.
Rachel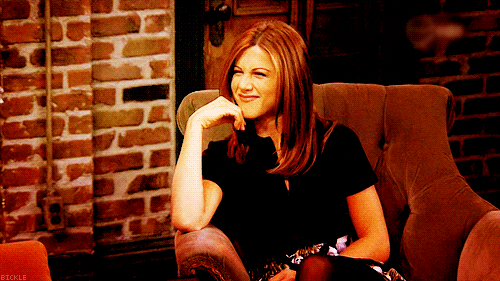 A book you read for the hype:
I saw this book EVERYWHERE when I first started blogging. Everyone had something to say about it, and as far as I can remember, it was one of the very first books I picked up because of the chatter on the blogosphere. I didn't love it, but I didn't hate it, and even though I still get too wrapped up in hype online for various different books, MOST of the time, I can refrain from dropping everything to read that book.
Shopping addict:

What makes you buy a book?
Honestly? Not much. Seriously though; I am an impulsive book buyer and if I see a book in the store that I have seen online or have been thinking about for a while, it takes a lot of strength NOT to buy it.
Ross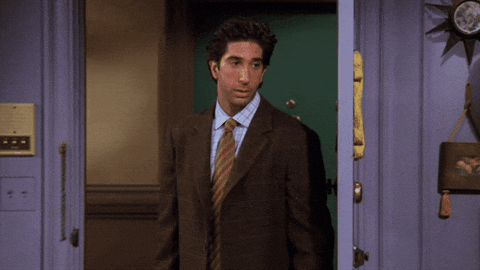 A science fiction book
It didn't say I had to have read that particular Science Fiction choice… So I don't read a whole lot of that genre, BUT this is on my radar and I really really want to try it out soon so that made this an obvious choice for me.
On a break

: Which books have you put down to pick back up later?
I really really really want to get through this book but I have had such a hard time! I even opened it up on an app called Issues where they take classic literature and break it up into "readable episodes" and I was doing alright for a while but I missed a couple and then it was a rapid slide downhill from there. I have temporarily put it down but I do really want to revisit soon.
Chandler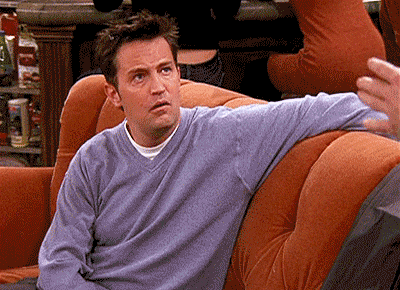 A book that made you laugh out loud
That time at Space Mountain

: Are there any books you're embarrassed to admit you've read?
Joey
A scary book you'd keep in the freezer
V is for Encyclopedia

: As an adult, have you read any books with words you had to look up to understand?
I'm sure there have been, I just can't think of anything off the top of my head.
Phoebe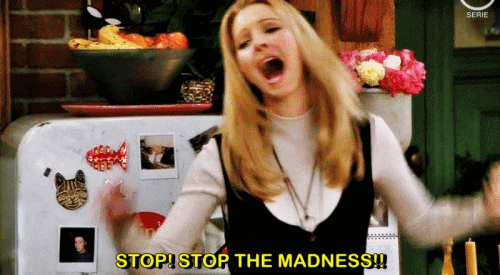 A book with a spiritual or supernatural theme
The Wicked Deep by Shea Ernshaw
I love the witch-y element to this book. I feel like it was done in such a cool and unique way. The flashbacks to the sisters also help with that spooky, spiritual feel.
The boycott

: Are there any authors, booksellers or publishers you refuse to support?
I try my best not to buy books from Amazon. I read a few articles about how they skimp authors and publishers on their royalties and how they ultimately sell books at a loss, which does not support and aid the industry at all. This one in particular by Krysta really sticks in my mind: Why I Won't Buy Books on Amazon. So when it comes to buying books, I try to stick with bookstores and publishers directly rather than Amazon.
Janice
A book with an OH MY GOD twist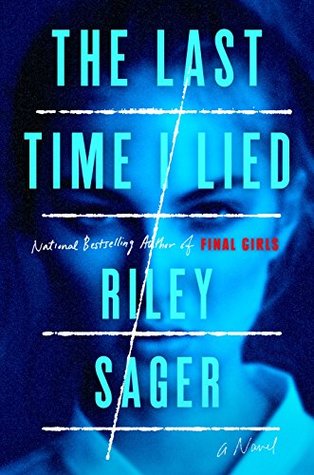 This was the first book I thought of honestly. I don't know why I didn't see that ending coming but I really was super blown away by it. I may or may not have even looked over my shoulder after I finished reading it.
Emily
A British classic
Gunther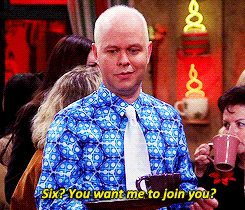 A book nobody seems to be talking about.
I just mentioned in the review for this book that I am surprised that no one seems to be talking about it. I know when the first book under this imprint came out (Aru Shah) a lot of book tubers got it as an ARC, so it was talked about, but this one has virtually been a ghost. I hope people start reading it though. It really was quite good.
Carol & Susan
An LGBTQ+ book or author
 The man, the myth, the legend! I have only read one of his books so far, but in the year that I have been book blogging, his name is CLEARLY in the royalty division of LGBTQ writing. I honestly cannot wait to get to They Both Die at the End at some point (and all his other books).
Eddie
A book or character with intense/stalker vibes.
Mike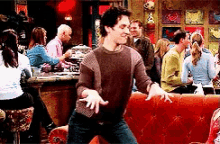 A slow burning book OR romance novel
Richard
A book that left you feeling accomplished or better educated.
BONUS QUESTION:
Which F.R.I.E.N.D.S character do you most identify with?
I see a lot of myself in most of these characters, though if you ask my loved ones, they would tell you I am very much like Monica.