So naturally after having a really horrible reading month in August, and all while trying to save money for my wedding, I decided September would be a really great month to get ALL THE BOOKS. I did have a few already pre-ordered, but I went a little nuts with BOTM. Anyway, September was (again) another tough one for reading…at least I posted a review for every book I read!
General Updates
Books Read this Month: 3
Reviews: 2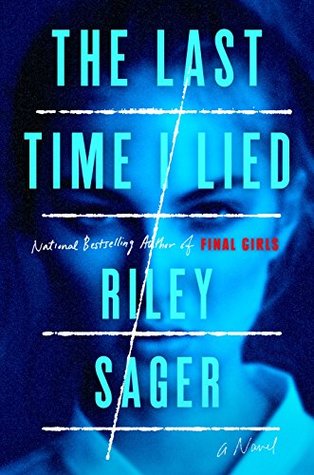 Book of the Month Choices (and link):
Challenge Check-In
Beat the Back List
POPSUGAR
Book Riot Read Harder
October: "On My Radar"
Hocus Pocus & the All-New Sequel by A.W. Jantha
Toil & Trouble: 15 Tales of Women and Witchcraft edited by Jessica Spotswood & Tess Sharpe
Practical Magic by Alice Hoffman
Rules of Magic by Alice Hoffman
Stalking Jack the Ripper by Kerri Maniscalco
Hunting Prince Dracula by Kerri Maniscalco
Escaping from Houdini by Kerri Maniscalco
Catwoman: Soulstealer by Sarah J. Maas
Cross Her Heart by Sarah Pinborough
I have saved all my "spooky" and witch-y reads for October this year. Here's to hoping I'll get to finish at least one of them this month!
"Must Read" TBR Book
Shanah at Bionic Book Worm does this monthly challenge to potentially help her unhaul books she doesn't need. She has her kids pick one unread book from her shelf, and she draws a title of another unread book out of a jar. She MUST read those two books during the month they were picked or they are to be unhauled. I really liked that idea, but I am such a mood reader so I adapted the idea just a little. I selected 8 books that I was already kind of anticipating reading this month and let my fiance pick one that I had to read. Here is his choice:
This was actually sent to me by my awesome friend Joe @ Stories of Storeys as a giveaway win! It has been on my radar since the movie came out and I have been dying to see the movie, though I won't until I read (or at least attempt to read) the book first.