I have been recently inspired by Kristin Kraves Books and other blogs to highlight, and talk about my TBR with you guys. Other than a few features, I don't have any consistently posted content on this blog. I have been wracking my brain to think of something I can easily keep up with and have things to post about, and what I have decided to try requires the use of my TBR!
I know a lot of people on here stress about the size of their TBR. I know people who prefer to keep their TBR below 100. I am not one of those people. Actually, in reality, I add books CONSTANTLY to Goodreads. Currently I am sitting on a 466 count in "Want to Read." For some that would be extremely daunting and overwhelming. For me though, it doesn't always bother me. Actually, what bothers me most is my physical TBR piles, but we can talk about that another time.
Today I am going to talk about my most recent adds to Goodreads "Want to Read" shelf! As I stated above, I am sitting on a Goodreads TBR of 466 titles at the moment! The thing is, I like to use my Goodreads account as a title saver, if you will. When I hear about a book I am interested in, I automatically add it to Goodreads for later. I also use this list to complete tags and other blog related things. So without further ado, these are the books I added to Goodreads in the month of November:
The Impossible Fortress by Jason Rekulak
You may recognize this from a previous TBR Tuesday where I analyzed my unread BOTM choices. This one has certainly been on my physical shelf for a while, but was MIA from my Goodreads account? So I added it while doing that post.
Startup by Doree Shafrir
Same as the above, this is a book that I have had on my physical shelf for a long while thanks to BOTM, but somehow missed adding it to Goodreads. It was added while doing the TBR Tuesday that featured BOTM books.
Sadie by Courtney Summers
This book is EVERYWHERE! Everyone is talking about it. It is a unique mystery/thriller that has a lot of the community talking. It features a unique component; that half the story is told in "podcast" form, which is totally notable. Everyone has been really loving this book, despite its heavy content. I want to try to get to this really soon.
The Dark Decent of Elizabeth Frankenstein by Kiersten White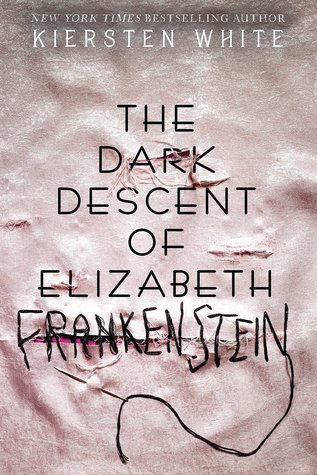 Another book that has been all over the community lately! You will notice in these posts that I tend to buy into hype pretty easily. This one is absolutely no exception. Hailey from Hailey in Bookland read this during her Halloween Read-a-thon and talked about how much she liked it. After that I saw a handful of positive reviews so I quickly added it to my list (that, and I think the cover is stunning).
Nine Perfect Starngers by Liane Moriarty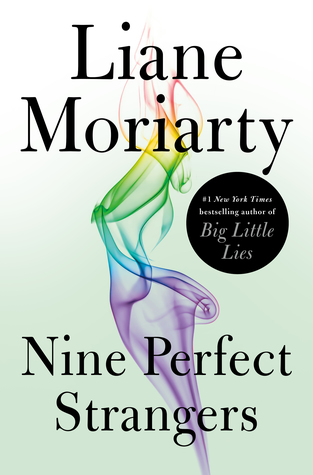 This was my first choice for November's BOTM. I adored Moriarty's What Alice Forgot and Big Little Lies, but really felt like Truly Madly Guilty fell short so I am hoping this one redeems it.
Unsheltered by Barbara Kingsolver
This was my second choice for BOTM in November. Even though I don't typically read super "literary" fiction, I read Commonwealth recently and really enjoyed it. When I read Unsheltered's description, it reminded me of Commonwealth, so I thought I would give it a shot.
To Kill a Kingdom by Alexandra Christo
I feel like my buddy Joe @ Storeys of Stories has been talking about how much he loved this one lately. That and I have seen it all over the place (not to mention it was also featured in Goodreads Choice Awards for Best Debut Author). It sounds like a darker little mermaid story, at least that is what I have gotten from descriptions. And while it may not be something I would pick up on my own, a recommendation from Joe is usually enough to spark a bit of interest for me!
Little White Lies by Jennifer Lynn Barnes
Guys, the description literally says "pretty little liars meets gilmore girls!" SAY NO MORE! I have seen this featured on a few booktube accounts as a sponsorship but I just love the idea of the drama behind debutantes and becoming more in touch with a "well to do" side of your family. This has the potential to be very very enjoyable, and it looks like it is book one in a series so if it IS good, will be able to continue).
Check Please!: Sticks and Scones (Vol. 2) by Ngozi Ukazu
Volume one was soooooo super cute and I loved it so much! It is actually a webcomic (and I have already started reading some of the following chapters online) but the collection of Bitty's junior and senior year isn't due to come out until sometime next year (sigh). I can hardly wait!
That's all she wrote! Have you read any of the books on this list? Are any of them on your TBR? Let's chat!