Wow I can hardly believe it is December already! Earlier this year (in June) I did part one of this tag. The reason for splitting it up is because like many of you, I read a lot of books in a year. To pile them ALL into one tag would be torturously long. And since I really enjoy this tag, repeating it twice a year seems like the sensible thing to do. If you want to see part one of 2018's tag, you may click here. For last year's tag, click here and here.
Kristin Kraves Books did this, which she saw on booktube (Emily Fox) and it was a lot of fun! Feel free to participate (again!) or save it for another time.
For this tag I will be using books that I have read in the last half of 2018.
THE RULES:
Randomly choose 3 books
For each group, decide which book to burn, which one to rewrite, and which to reread (like Marry, Boff, Kill).
Repeat until you completed three rounds (or six) (or however many you want to do).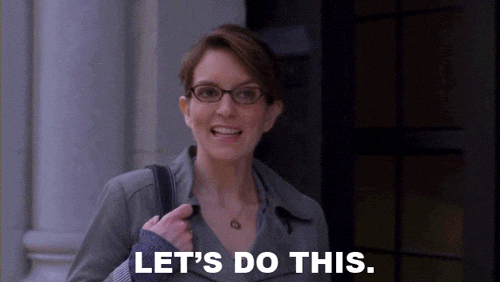 Round One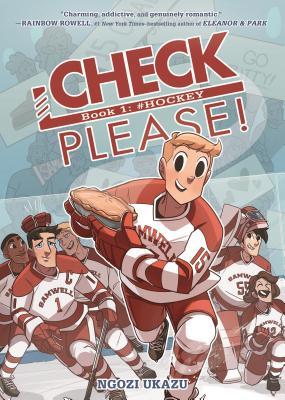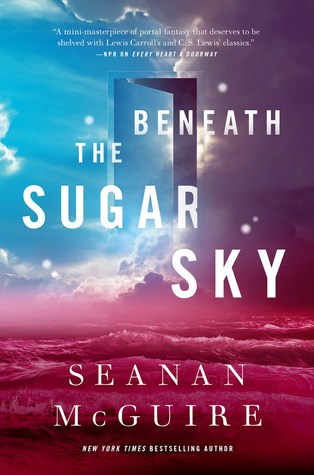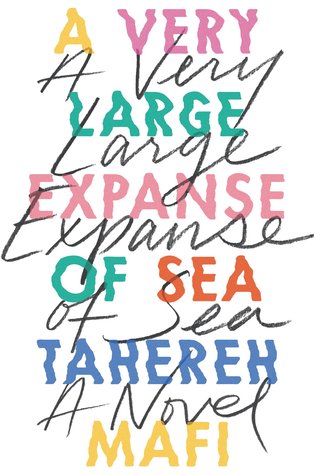 Reread: For this one I think I have to go with Check Please. I loved this story, the art was amazing and I simply cannot wait to get my hands on the second volume.
Rewrite: This one was a tough one for me for a few different reasons. I think ultimately I am going to go with Beneath the Sugar Sky (unpopular opinion). I really need this to match my interest in the rest of the series and it just didn't. I loved the first two, and even though this was the first trek into a "nonsense" world I still had a hard time with it.
Burn: Sadly, I am going to have to burn A Very Large Expanse of Sea. I really liked the writing and am certainly interested in picking up more of her work (if she continues to venture into contemporary) but of the three it wasn't my favorite. I still really liked it, just not enough.
Round Two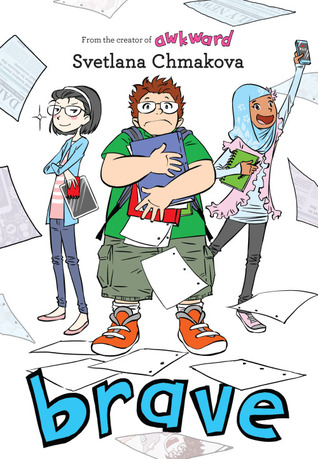 Reread: This round required some careful consideration. With that being said, I have to choose Brave as my reread. I am really enjoying this series so far and I cannot find many things I dislike about it. It has a diverse cast of characters, each book follows a different story line, and so far, not all of them are "romantic" stories either. It is just typical middle school life.
Rewrite: For this one I am going to go with The Prince and the Dressmaker. I think perhaps I would take out the "romance" and change that into a very strong friendship. I liked this one as it was, but it wasn't my favorite graphic novel of the year so that's all I've got for you.
Burn: That only leaves Nerve as the burn. The premise behind this was really interesting and in some aspects I feel like the book executed it well, but tie in with the movie and you just have a huge mess. I can believe that a simple online "game" could turn violent, I just have a hard time believing the lack of information the world has about the game's creator. Either way, it was good but not good enough.
Round Three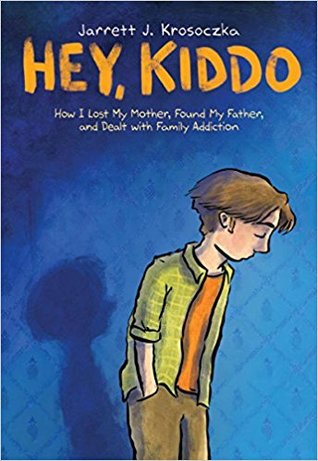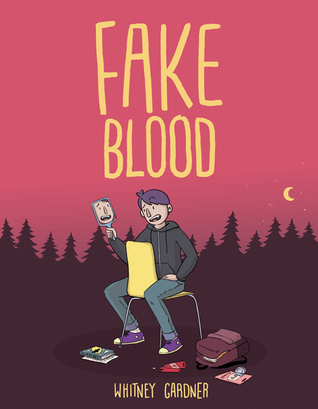 Reread: I would want to read Hey Kiddo. This was such a heavy, but beautifully done graphic novel that I can see revisiting. It held my attention so much so that when it was over I looked up the author's TED Talk just to get a little bit more.
Rewrite: I loved The Cardboard Kingdom, but you just don't mess with Hey Kiddo (plus it's kind of a memoir so you can't really change it). I think I would like to see more full cast collab. stories at the end? More time with them together as an entire group. That or add an epilogue where it shows them during the winter (because I feel like that has the potential to be epic as well).
Burn: I am going to have to burn Fake Blood. Even though it was fun and I really loved the art style, this was the weakest of the three graphic novels. It didn't feel as emotional or unique as the other two either so that makes it the easy choice for burning.
Round Four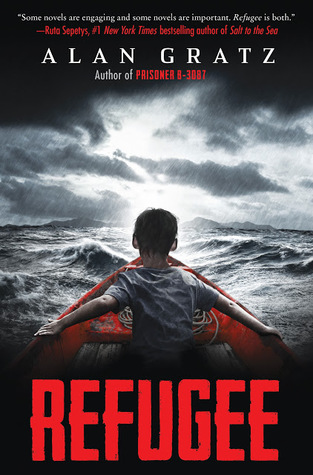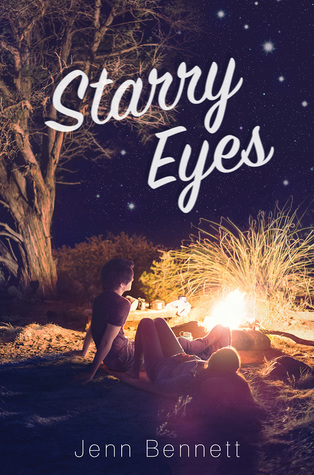 Reread: This was another round that required a lot of thought. You really cannot change much about Kristy's Big Day because it is a graphic adaption, and I think it was a very well done one at that.
Rewrite: I am tentatively placing Refugee in this section. The only thing I would change is maybe adding a tad bit more backstory to each character, and maybe extending the ending just a smidge so we can see what really happens "after." Other than that, I loved this book, and absolutely would not burn it.
Burn: Finally, Starry Eyes ends up in the burn section. I liked it? But other than it's stunning cover it is mostly forgettable for me. I wasn't super into any of the characters but I did like some of the plot. A lot of it was grossly unbelievable though. I just don't some of what happened actually happening to teenagers. I am going to keep trying Bennett's work, but this one missed the mark for me.
Round Five
Reread: I would totally reread Every Heart a Doorway and maybe this time take some extensive notes. In such a short story, so many characters, worlds and information is thrust out onto you. Then you take that knowledge and apply it to the other books in the series and you have quite the enjoyable experience. I am really looking forward to book four coming out in 2019.. I may splurge and buy all four at the same time.
Rewrite: This is an odd one for me. Batman: Nightwalker wasn't a bad book. I can't exactly put my finger on any particular part that I would "rewrite" but since it doesn't go in any of the other categories I guess I have to figure that out. Maybe fix it so that it fits better in the canon universe?
Burn: Look at that, two Marie Lu books up against each other! Sadly, one of them will perish. Wildcard was a huge disappointment for me. I love Marie Lu's writing, but lets put it this way, if Wildcard was "taken back" and replaced with a completely different sequel, I wouldn't be upset about it.
Round Six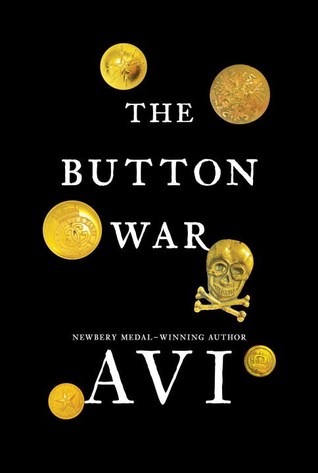 Reread: I think I want to reread An Anonymous Girl. I read it as an eARC and I am kind of curious if anything got changed in the final copy.
Rewrite: Well since it has no where else to go, The President is Missing. It had so much potential. I know it is made to be realistic, but political reality is boring, especially in today's society. For all this happening in the span of like a day, it felt very dragged out and long. I think I would have a little more build up before the big plot, and cut out some of that unnecessary bullshit.
Burn: BURN IT TO THE GROUND! I really really did not like The Button War so I do not mind it being here at all.
Round Seven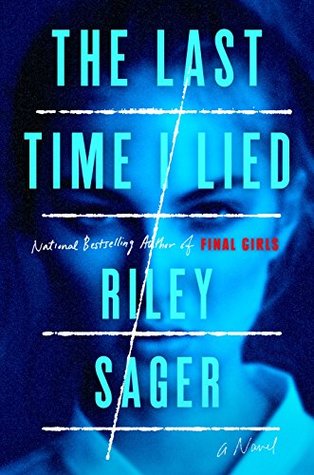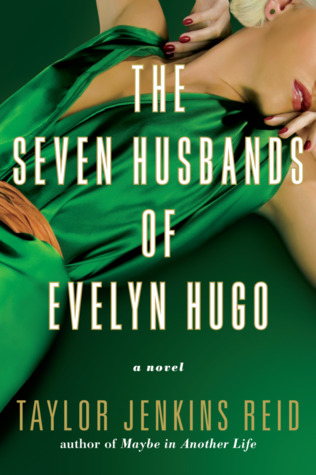 Reread: You do not touch The Seven Husbands of Evelyn Hugo. Simple as that.
Rewrite: After careful consideration, I think I would rewrite The Storm Runner to be for a slightly more mature audience. I really liked this book, but it didn't feel consistent in it's target audience. Some parts felt wildly immature and geared towards a Percy Jackson fan, and some parts felt like it was reaching slightly above that appreciation level. I don't know how, but I would probably make it more consistent and aim a little higher.
Burn: Sadly I think The Last Time I Lied falls on the chopping block. It is actually super surprising because I HATED the Final Girls, but really liked this one. And all the people I have talked to who also hated Final Girls didn't like this one either. I don't know if it was a fluke or what but yeah, it's getting burned.
Round Eight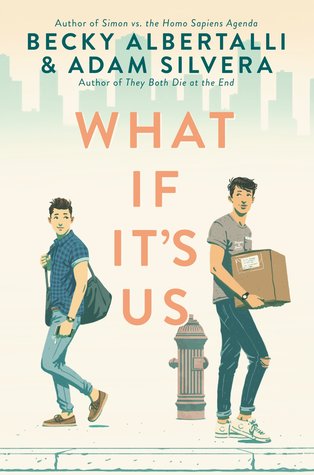 Reread: Toil and Trouble: 15 Tales of Women and Witchcraft was amazing quite frankly. I loved it. I was also super surprised because I don't usually mesh well with short stories but give me witches and I guess anything is possible!
Rewrite: Sorry not sorry, this story needs some major rewrites. Arthur needs to be completely broken down and given a new personality (one not so annoying) and then we can work on the actual "relationship" between him and Ben. I liked the writing, and all the side characters were really well fleshed out, I just didn't like Arthur (like at all) and couldn't root for the relationship because it didn't feel like there was one.
Burn: Bye bye bye! I can't say I am sorry to see Hocus Pocus & the All New Sequel go so let's just leave it at that.
Round Nine
I had an odd number of books at the tail end of the year so I have to smush an extra one into the last round.
Reread: I would reread Down Among the Sticks and Bones. I really really enjoyed this story and even though it is so short, I felt so very immersed in this world that it was hard to resurface when it was over.
Rewrite: This is another easy one for me. Children of Blood and Bone was absolutely amazing. I loved it. However, the only complaint I have about it seems to be a fairly universal one among fans and critics alike. The romance felt forced and honestly unnecessary. I get why you might want to utilize this trope to move the story along, but I just think it could have been done in a different way without starting up a confusing romance that otherwise feels out of the blue.
Burn: Sadly, we are burning two books this round- All Summer Long was honestly forgettable. I know I liked it, but I couldn't tell you a damn thing about it, so it has got to go. Bob was weird. I don't think I liked it very much. It had this weird alien like thing, and I thought the story was symbolizing something it deff wasn't so it went in a completely different direction than what I originally thought. And I don't know, I just never really enjoyed it all that much.
What a weird end to the year! There were deff some really hard decisions this time around, some I am still not 100% confident about. But this is still one of my most favorite tags, and I plan on continuing to do this in 2019. What do you think? What would you have done differently?