As some of you know, I took the last month or so from personal reading to complete the required reading for multiple mock awards discussions I signed up for. The last of those discussions wrapped up on Thursday so today I will be sharing with you all that I completed from those lists.
If you need reminding, you can see my post about award reading requirements here.
During this time period, I was able to complete 5 books. Typically that would be pretty good, but I missed 8 so you tell me? I did leave the discussions really wanting to read some of these stories though, so maybe one day in the future.
Newbery Book(s)
The Button War – Avi
I did not like this story one bit when I first read it.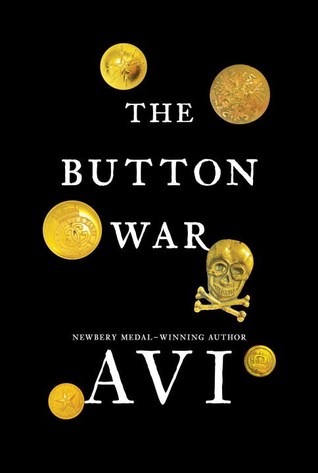 The Button War takes place in WWI (which somehow doesn't get written about enough) in a small village that used to be in Poland, but has been since claimed by Russia, and then Germany. Seven friends find themselves in the midst of war when their school house is bombed. Suddenly, this tiny town that ultimately means nothing is being fought over as if it harvested gold. One of the boys, Jurek, starts a game to distract from the war by seeing who can collect the "best" button. These buttons are to be taken from foreign soldier's uniforms and/or caps, and they cannot be asked for (they MUST be stolen). The boy with the "best" button will be named "king" of the town. What starts as a "harmless" game to collect meaningless buttons, ends in tragedy and death. Throughout this quest for solider buttons, the kids become what appears as more and more desensitized to the violence around them, often putting themselves in danger just to collect a button. While all the boys (with the exception of Raclaw) are poor, the ring leader Jurek is the poorest of the poor. The nothingness that surrounds him and his life is a theme throughout because while he strives to be the best in the group, he does things that alienate himself and ultimately leaves him the king of nothing. The Button War is violent, deadly, and a bit absurd. A story that children who enjoy adventure and horror will certainly enjoy. There is no happy ending in this story, but after talking to some of my colleagues, I realized that is the point, and what makes it so unique. It fills that craving for adventure without dragons and magic. It is real, and raw and slightly unbelievable which reminds you that it is a fictional story and not fact. They say that books are ways in which children can explore dangerous situations and topics in a safe way and I have to agree. If the Button War doesn't fit that statement, I don't know what does.
Sadly, this was the only book on the Newbery list that I got around to (that I hadn't already read) but I left the discussion really wanting to read a few others:
Just Like Jackie by Lindsey Stoddard
The Truth as Told by Mason Buttle by Leslie Connor
Finding Langston by Lesa Cline-Ransome
Harbor Me by Jacqueline Woodson
Printz Books
The Poet X – Alizabeth Acevedo
This one surprised me a little bit.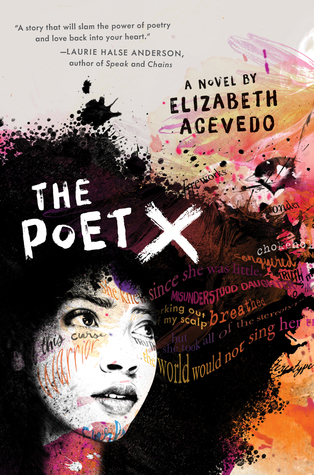 The Poet X is a story told in verse about a young girl who finds her voice amidst her parent's idea of her and how she should act/look as a "good christian girl." Xiomara may not speak often, but her fists know no limitations. Constantly standing up for those who cannot stand up for themselves (mostly her twin brother), Xiomara still struggles to find the words to set her free from herself. Her mother, obsessively religious, wishes to project her devotion through Xiomara, and becomes enraged when Xiomara does not act or look as she should. The toxic relationships between these family members are the chief worry of Xiomara, that is, until she meets Aman.
2. Dread Nation – Justina Ireland
I had DNFed this earlier this year, but finally finished it this time around.
Dread Nation is part historical fiction, part zombie dystopian. Jane lives during the Civil War, but this story doesn't end the same way as the history books. After brother fought brother in the great war, it was said that "God became disappointed" and punished his people by raising the dead. Now the states have suspended their differences in the name of surviving this apocalypse. The dead still roam, but it is much more manageable now. African American and Native American children are ripped from their homes and sent to combat schools in order to learn how to fight the dead. And cities are slowly being reclaimed by the leading. A Survivalist party forms and resumes power (indefinitely) at this time. It is their belief that God has a plan, and that plan includes the lesser races knowing their place, which is to serve and protect against the undead. While Jane may get into a patch of trouble here and there at school, there is no question that she is a skilled warrior, and someone to have on your side of the war. Her quick mouth and defiant nature land her in more trouble than she bargained for though when she finds herself in the middle of a conspiracy. All she wants to do is get back to Kentucky to be with her mamma but first she must survive the fight of her life.
I liked it. I did. It just. I don't know. It was just ok. It got a bit confusing because it felt like Jane had one foot in the past and one in modern times. The language she used, and the way that she thought often did not match the time period, and would even flip flop between being in line with the times, and being much more in line with more modern ones. I also disliked how Jane always made observations about the attractiveness of the men in the story. It just took me out of the story because it felt out of place and unnecessary. The ending was left mostly open, leaving room for a sequel, which already has an (empty) Goodreads page. The gore and horror were not as bad as I was fearing it would be. I mean you would think that a zombie novel would be gruesome, and some parts were, but none of them bothered me as much as I thought they might. I don't know, it was just ok for me. I will probably pick up the sequel when it comes out though.
3. Blood Water Paint – Joy McCullough
After The Poet X, this "in-verse" book was a little too much for my liking.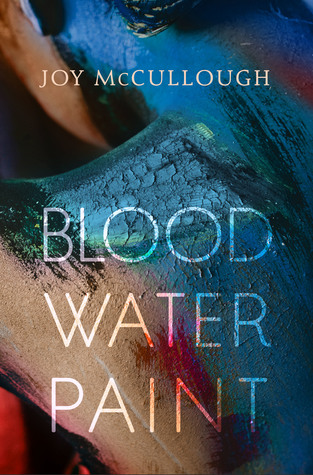 Blood Water Paint is the true story of famous painter Artemisia Gentileschi. When her mother dies, Artemisia has two choices, become a nun or grind pigment for her father's paint. In the time it took for her to learn the trade, Artemisia also learned how to paint better than her father. By the time she was 17, she was painting his commissions for him, and he would sign his name at the bottom. In an effort to gain a huge commission, Artemisia's father sets her up with a famous painter, to learn more skills. It is during that time that Artemisia is raped by her teacher. She lives during a time where you don't speak out against men so she must decide to suffer in silence or let her voice be heard.
Without giving too much away, this book was heavy. The language was heavy, the content was heavy and overall it just felt like a ton of bricks were on my shoulders while reading this. I DID really like the excerpts of her mother's stories of Susanna and Judith.
4. Hey Kiddo – Jarrett Krosoczka
A graphic memoir of a future author/illustrator that is centered around a mother's addiction.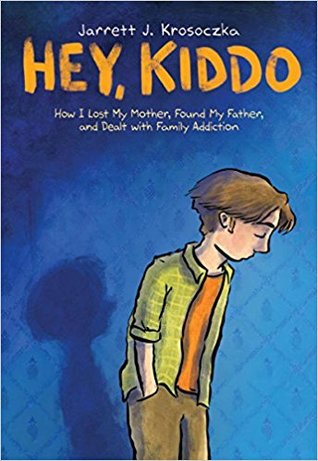 Award winning children's author/illustrator Jarrett Krosoczka writes about his childhood which was unconventional at best. Krosoczka uses a limited palette to show the struggles he had with his absent mother, who was in and out of jail and rehab due to a herion addiction. Instead young Jarrett is raised by his grandparents, Depression-era folks with a whole lot of personality and love for this little boy. Jarrett takes the time to flesh out every character in the story so that you feel for them, regardless of their contribution to Jarrett's life. A rather sad and difficult situation is shown with poise and hope, allowing the reader to believe that things will end up alright. I really loved this story, and would recommend it to graphic novel lovers for sure.
5. Sadie – Courtney Summers
The story of a missing girl on the road to revenge.
I get that this was a unique book in the way that it was told but I just did not like it as much as everyone else. Sadie is told in two parts (two perspectives); one being from the POV of Sadie herself, and the other is in the form of a podcast, whose host has been recruited to find the missing Sadie. Many people insist that the audiobook is the best they have ever heard, with a full cast and extra flares on the podcast portions to make them feel more realistic. Sadie has had a hard life. She grew up in a tiny rural (and poor) town in Arizona with her younger sister Maddie. Their mother is a drug addict and leaves them one day, never to be heard from, or seen again. Sadie then drops out of school to take care of Maddie. But Maddie was always mom's favorite, and will not let go of her mother. Maddie then goes missing, and turns up dead just outside of town. Sadie is nothing without her sister, she has no purpose, so it is now her job to find the man that did this to her Maddie, and kill him. It is a dangerous journey, and Sadie goes in knowing full well that she may not come out of it alive, but she doesn't care. She must avenge her sister. The story is dark and gruesome. It is depressing and curious. Who could have done it? Where is Sadie now? Though many found it suspenseful and intriguing, I felt that it was just ok, and not one of my favorite reads of the year (and before you ask, I both read it physically and listened to the audio). I'll let you decide for yourself.
Now it wouldn't be a wrap up without disclosing the results of these award discussions!
Mock Newbery Award Winner:
With Honors to:
 &
Mock Printz Award Winner: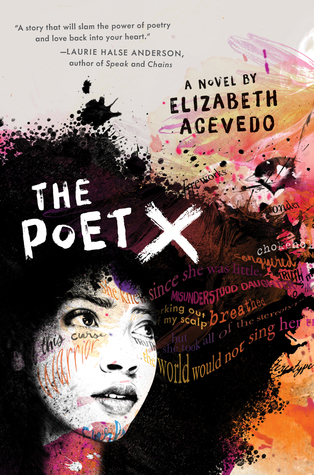 With Honors to:
 &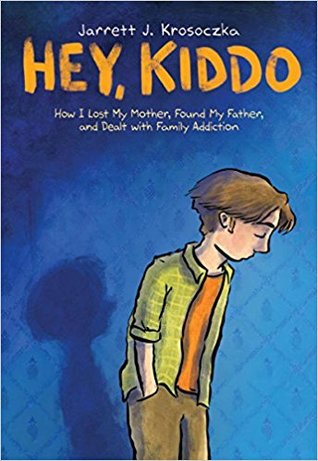 For a complete list of the nominated books for these mock discussions, please see the link at the top of this page. 
Have you read any of these books? What do you think of the winners?