So it was a slow month. I found that (at least this month) I struggled with preferring to watch stories than to read them. I watched A LOT of Netflix this month (You, Degrassi, Carmen San Diego) and only got around to 3 books. BUT THAT IS OK! I am not freaking out (yet). I have time to have big reading months. They will happen. How did you guys do this month? Was it as slow for you as it was for me? Or did you start off 2019 with a bang?
General Updates
Books Read this Month: 3
Book Reviews: 1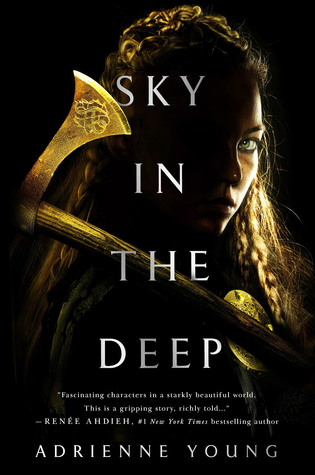 5-star reads:
3-stars & under:
Blood Water Paint by Joy McCullough
Book of the Month Choice(s) (and link):
I skipped BOTM for January. You can a list of the choices above.
Back List Pick of the Month
While I may not be participating in other major reading challenges in 2019 such as PopSugar or Book Riot, I will be participating in this one. Beat the Back List is a unique reading challenge in that it does not have prompts that need to be filled or tight deadlines in which to fill them. Instead, it is a year long commitment to reading books that are already on your TBR. The only catch is that you read books with a 2018 or older publication date. You go at your own pace, which makes for a fun and unique reading experience. In order to do a better job of checking these back listed titles off my list, I let my fiance pick one that I have to read based on a few shelves of unread books. Here is his choice for February: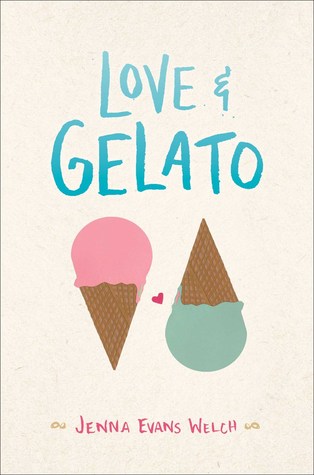 Love and Gelato – Jenna Evans Welch (2016)
I love to travel and am definitely on the hunt for good travel novels. Hailey in Bookland talks about this and the second book (Love and Luck) a lot so it has been on my radar for a while. I just never had enough drive to go ahead and get it though. However, when Simon and Schuster sent me an email for my one year subscription anniversary, complete with a discount code, I decided now would be the best time to indulge myself a little bit. I have a feeling I know why my fiance picked this book though – he seems to think I read too much dark and sad books and since this one looks light and fun, it seemed like an obvious choice.
Calendar Girls
I participate in the monthly blog event hosted by Katie @ Never Not Reading and Adrienne @ Darque Dreamer Reads which sparks discussions about books that fall under a specific theme. It was originally created by Flavia (Flavia the Bibliophile) and Melanie (MN Bernard Books) but has been taken over by Katie and Adrienne in the last year or so. For more information about this blog event, click here.
The theme for January was:
(click on the theme name for a link to my post)
My most anticipated 2019 release is:
Also please note that ANYONE can participate in this event, boys and girls alike! Just review the "rules" for posting and always make sure to tag the hosts (so everyone knows you are participating) and that's it!
February's theme is:
Black History Month:
Favorite Book by a Black Author
Community Highlights:
This is a new feature I want to start implementing in my monthly wrap up posts. I used to do a feature called "Favorite Things" but stopped after a little while because of the volume of great content that was being posted. But I want to (sort of) bring that back! Here, I will provide links to some of my favorite content posted by other people in the bookish community during that month. It could be a blog post, youtube video or something else! Let me know what kind of content you would like to see featured in this section.
Pooled Ink: Fiction vs. Reality
Pages Unbound Reviews:
Ten More Young Adult Books with Male Main Characters
Miscategorizing Adult Books as YA
The Tattooed Book Geek: Do You Trust Bloggers Who Don't Post Negative Reviews?
Librarian Shipwreck: How Many Books Does a Person Need?
Drizzle and Hurricane:
Do You Have to Review Books to be a Book Blogger?
Am I Not Critical Enough While Reading Books?
Aurora Liberalis: 5 Reasons I'm a Bad Book Blogger (And Why That's OK)
And that is how my year started! Let's chat about what you have read this month or what you are anticipating for February!