Hey ya'll! I am coming at ya with a "weekly" meme thanks to my friend Joe over @ Storeys of Stories! I really liked this idea because it is less commitment on my part (I don't have to do it EVERY week, only when I start a new book) and gets me talking about books I have just started (or want to start very soon).
Straight from the horse's mouth (if you will):
First Impression Friday will be a meme where you talk about a book that you JUST STARTED! Maybe you're only a chapter or two in, maybe a little farther.  Based on this sampling of your current read, give a few impressions and predict what you'll think by the end.  Did you think you'd love it and ended up hating it? Or did you think you'd hate it and wound up loving it? Or were you exactly right? I think what will really make this meme a lot of fun, is linking back to it from your review to say, "Look at how wrong I was!" OR "See? I knew it all along!"
This week I started: On the Come Up by Angie Thomas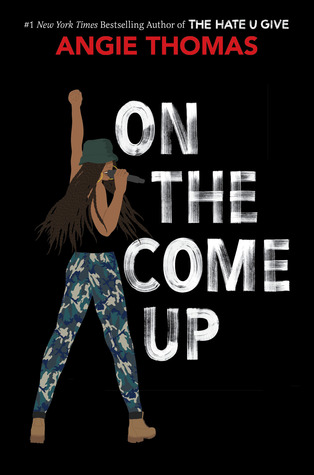 Surprise surprise! ANOTHER mention of this book this week. For those living under a rock, Angie Thomas, the author of the incredibly famous and widely talked about The Hate U Give, has released her second novel, On the Come Up, this week. Just to clarify though, this is NOT a sequel to The Hate U Give. While it takes place in the same neighborhood, it is a completely new set of characters.
Did any of you have this reading program in grade school called DEAR? It stood for Drop Everything And Read, and I am certainly relating to it this week. I literally stopped reading all other books I was reading, stopped binging TV shows and have spent as much time as possible dedicating myself to this book. Obviously it is one of my MOST anticipated stories this year, and I cannot wait to dive into it.
Because it is Angie Thomas, and because I loved The Hate U Give so much, I am anticipating another ground breaking book here. My prediction is 5 out of 5 without blinking.
Did you pick this one up? Please tell me you have at least read The Hate U Give. What are your thoughts? I'd love to hear them :]