Happy Valentine's Day everyone!  I know this is one of those holidays that most people despise. Actually, it feels like people either really love it or really hate it. Either way, I hope you spend it with people/things you love and that it is a good day for everyone. I saw this tag on Kristin Kraves Books and knew it would be a great post for today.
1. Stand Alone Book You Love
The Hate U Give – Angie Thomas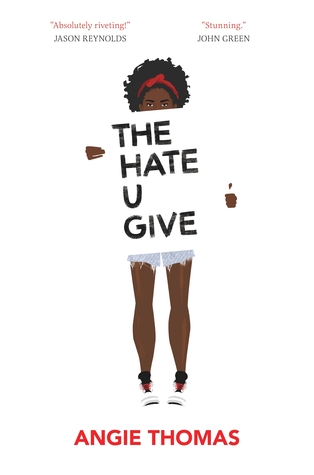 Quite honestly, I almost prefer stand-alone to series because I get impatient and rarely end up finishing series (unless they are all out when I start reading them, and then can binge the whole thing). Angie Thomas, despite many many requests to do a sequel to this story has gone on record stating that she is done with Starr's story and has no plans to revisit it. Sometimes you just can't touch perfection, and to mess with it might lessen it's importance/impact. This is a message to authors who feel like they need to have a 6 book series to be successful. You don't. Just write something beautiful.
2. Dystopian Book You Love
Catching Fire – Suzanne Collins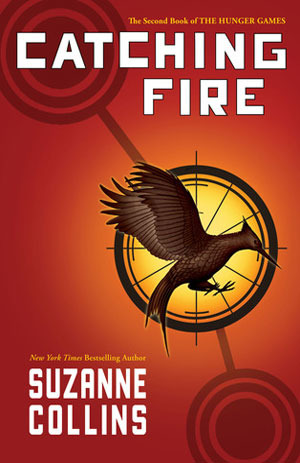 I really loved The Hunger Games series. Even though Mockingjay ended up disappointing me, the series as a whole I quite enjoyed (and I do happen to really like the movies too). Catching Fire (to me) was the best one in the trilogy.
3. A Book That You Love But No One Else Talks About
The Wicked Deep – Shea Ernshaw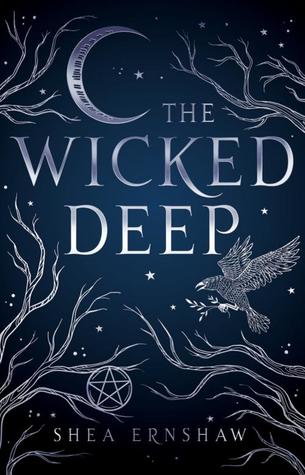 This one was talked about a bit on the blogosphere (and had some mixed reviews) but I really loved it. I thought it was one of the most well done atmospherically written stories I had ever read, and that at least should mean something. Truthfully I have not seen it all that much and I kinda wish more people gave it a chance.
4. Favourite Book Couple
Lara Jean & Peter K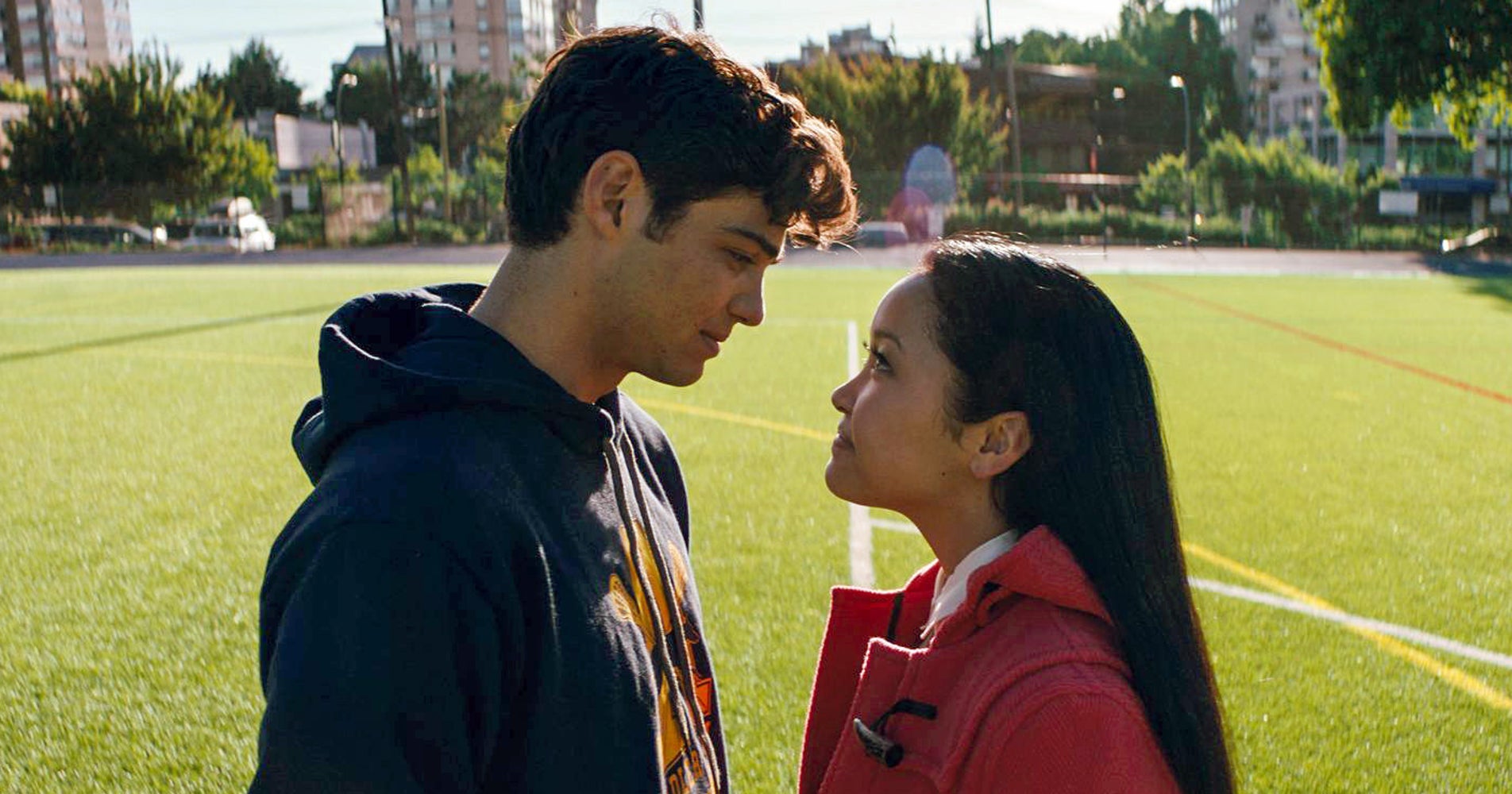 I mean…ya'll know how I feel.
5. Book That Other People Love But You Haven't Read Yet
Six of Crows – Leigh Bardugo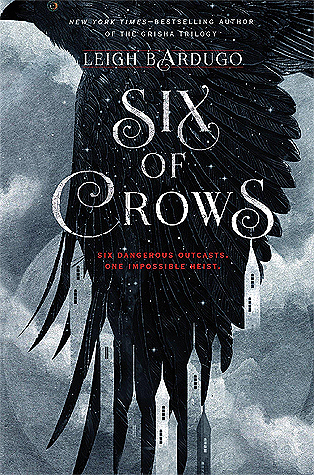 There are so many! I honestly could do any entire tag of books everyone loves but I haven't picked up. ANYWAY- this is one that I have heard CRAZY amazing things about. The first three in these universe seem to have some mixed reviews but this and it's sequel (Crooked Kingdom) are the complete opposite. They seem to be THE MOST PERFECT BOOKS ever written, according to everyone who has ever read them. I don't know. I am worried that I can't pick this up without reading the first three. But on the other side, I am worried that if I start with the first three and don't like them, then I will never pick up SoC and have wasted a lot of time.
6. A Book With Red on the Cover
An Anonymous Girl – Greer Hendricks & Sarah Pekkanen
This was one of the first covers to come up on my Goodreads with red in it so that's why I selected it. An Anonymous Girl is the second novel written by this thrilling author duo. Their first book, The Wife Between Us, had a lot of positive reviews and was widely liked by those who read the genre. I am excited to see what else these ladies have up their sleeves.
7. A Book With Pink on the Cover
Emergency Contact – Mary H.K. Choi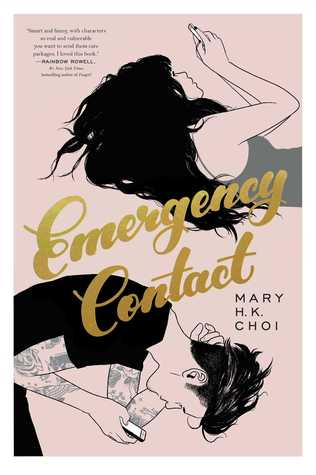 This was another book that I read that I feel like many people did not like that much. I honestly thought it had a lot more potential than what was presented but I still liked it a bit. I LOVED the cover. The pastel pink with the white border? Enough to have on my shelf and look pretty :]
8. You were given a box of chocolate what fictional boyfriend/ or girlfriend would given them to you.
My love for Peter K is forever.
9. You are single on Valentines Day. What book would you read? What TV show would you watch? What movie would you watch?
Book- The Magnolia Story – Chip & Joanna Gaines
Uhg. They are just annoyingly cute sometimes. BUT ALSO the book talks about the struggles they had as a couple. So it is somewhat reassuring that when they are meant to be, despite struggles, things work out.
TV Show- Gilmore Girls Luke and Lorelai were my favorites for such a long time. I love Luke Danes. He really would have done anything and everything for those Gilmore girls. He was sarcastic and mean, but had the biggest heart and I am such a sucker for those boys who hide their big hearts (see Peter K obsession).
Movie- To All the Boys I've Loved Before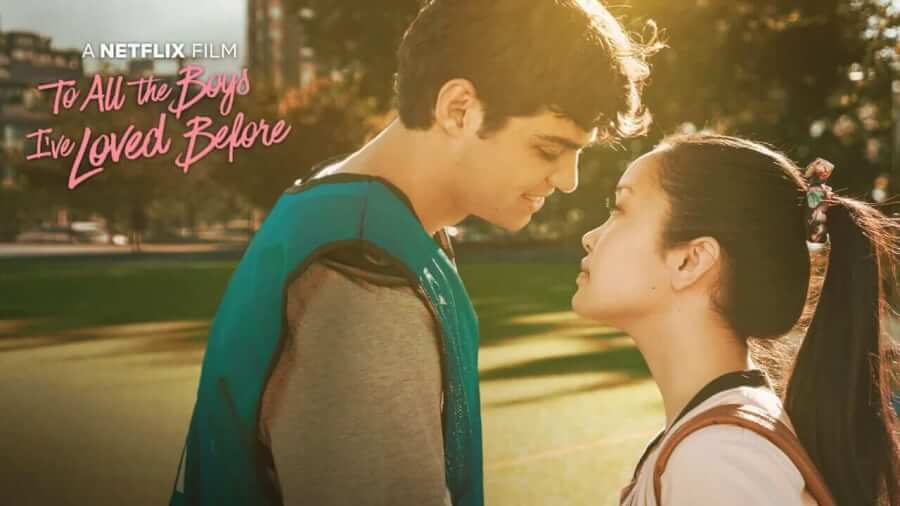 Wow this is turning into quite the Peter K lovefest here. This movie so simply adorable. I have watched it a dozen or so times, and I imagine I will watch it at least a hundred more.
10. You are in the book store. All of a sudden you get shot with an arrow by Cupid. What new release will you love?
A Curse So Dark and Lonely – Brigid Kemerer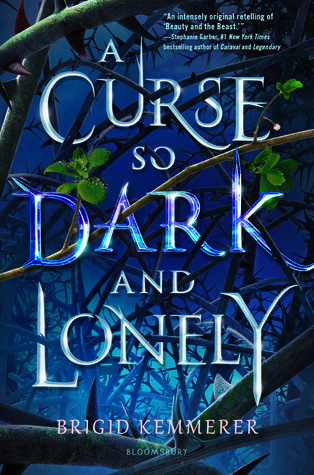 I have been looking at this one for a minute at least. I still haven't convinced myself that I NEED it yet (there is still that little nag in the back of my mind that it is available at the library right now) but the intrigue is already there. Chances are that if I am at the bookstore, I am looking at this book.
That's all she wrote my friends! If you feel like spreading the (book) love today, I tag you in this post! Happy Valentine's Day!