New month, new Calendar Girls post! If you are unfamiliar with Calendar Girls events each month, check out their info page here.
The votes are in, and March's theme has been decided!:
Women's History Month: Favorite Book with a Strong Female Lead
---
This community LOVES them a good, s t r o n g female lead character. I think this selection is going to be harder than most people with initially think. Let's try to sift through these characters for a moment.
Leave it to Leigh Bardugo to write a powerful female character! I personally have not read any of her other books, but after reading Wonder Woman: Warbrigner, I am tempted to! Diana is strong and determined, and a little bit naive, but she is strong, and she is fierce. She is a force to be reckoned with. This was one of my favorite books from last year, it was bound to end up on one of these posts.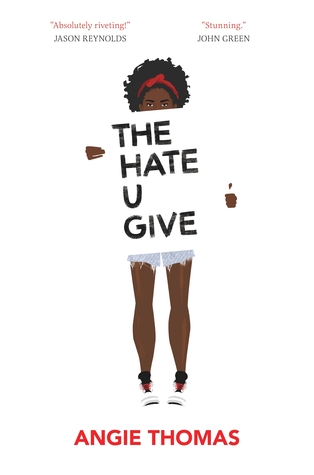 Starr Carter..how could I not include her in this post? She is a breakout star (heh). Being the lone witness to a police shooting of an unarmed black man, Starr is presented with quite the dilemma. Her parents want more for her and her siblings, which is why they drive them to the private white school a town or so over from theirs. But it's like she has two different versions of herself. The "whiter" version for school, and the "neighborhood" version when she is home. Both sides have their opinions about how she should handle her problem, so she is torn between them. She must protect herself and her family, but who else is going to speak for her friend? She is a strong strong character, and she reminds us of all the women who dare to speak out with their backs against the wall.
Eelyn was raised to be a warrior. In her village, women are just as strong as men, and are expected to fight in an ongoing war with a rival clan. She is on the front line in an opening battle scene when she spots her brother, fighting for the other side! If that isn't shock enough, throw in the fact that Eelyn watched her brother die a couple years ago and you are bound to feel as if the ground caving in. Chasing after him, she gets herself captured by the rival clan. She is taken prisoner, tortured and kept away from her family for months. You have to be strong to be a warrior, but Eelyn is even more than that. She inspired a D&D character for me! One that is a badass, throw punches, ask later type of girl.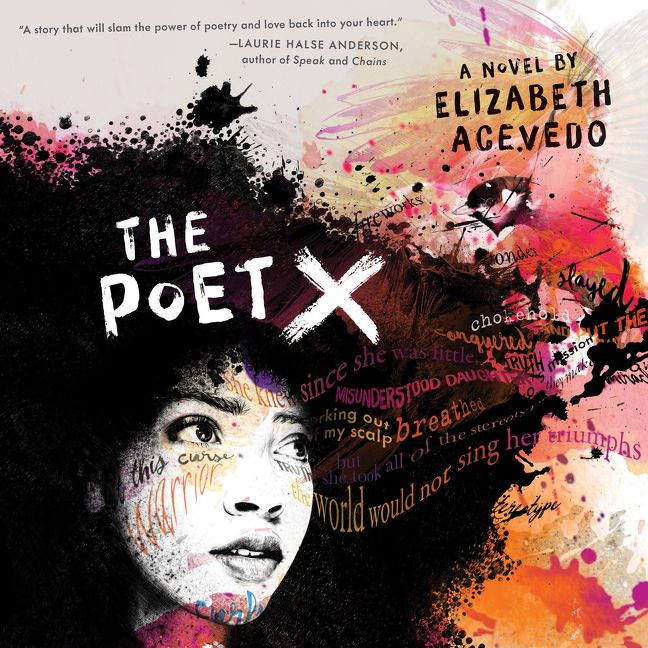 Xiomara Batista feels unheard and unable to hide in her Harlem neighborhood. She discovers slam poetry as a way to understand her mother's religion and her own relationship to the world. Ever since her body grew into curves, she has learned to let her fists and her fierceness do the talking but longs to share her own type of prayers with the world. She endures constant ridicule and verbal abuse, sometimes at the hands of her own mother who is threatened and disgusted by Xiomara's curves. She went through so much to only get a little back. She certainly is deserving of an honorary spot.
Oh Zelie. "They killed my mother. They took our magic. They tried to bury us. Now we rise." Zelie's world has been robbed of magic. Now she has one shot to bring it back, and fight the monarchy that has held her people down, torturing, enslaving and murdering them. Danger looms around every corner but Zelie faces it head on. For those who have read it, need I remind you of the chapter with Zelie and the King?? She is one strong bitch.
Say what you want, but this girl, she knew how to GET SHIT DONE! Everlyn Hugo left home at a young age (lying about it so that she can ensure her trip to Hollywood), Americanized her ethnicity in order to succeed, and honestly did whatever it took to make it to the top. She kept the truth about who she was a secret so as to not derail her career (or others) and lied to protect herself, and those she loved. She loved hard, and she worked hard. And to me, that is the epitome of a strong character.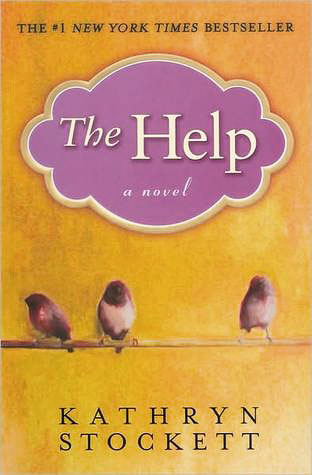 Really, ALL the characters in this book are strong AF but I am going to focus mostly on Aibileen. After the loss of her son, Aibileen does what she can to just keep her head down and work. She works for a nice enough family, but that does not change the fact that the world around her is still so very unfair. After much negotiation, she agrees to help a young white woman record her, and many other black "help" stories to be published. It is exceptionally dangerous to tell these stories, but Aibileen does it for the sake of her friend, herself, and all the other black people who are ruthlessly taken advantage of.
---
After many MANY considerations though, my winner is: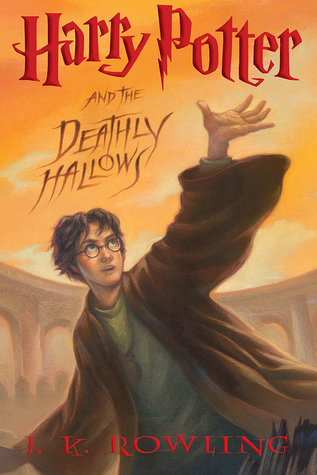 Hermione Granger is one of the strongest literary characters ever, fight me on it. Especially in Deathly Hallows. This clever girl performed an irreversible memory charm on her own parents, to make them forget she ever existed, just to keep them safe from the dark lord. She let "the love of her life" walk away, possibly to never see him again, for the sake of finding and destroying horocruxes (in the name and safety of the wizarding and muggle world). She is a badass. She is smart, and I honestly don't think Harry (and definitely not Ron) would have survived if it weren't for her. Hell, she even prevented her own death in Chamber of Secrets by figuring out what was petrifying all the muggle students, and cleverly turning corners with a mirror. She was TORTURED by Bellatrix for information. She got Harry through at least half the obstacles in Sorcerer's Stone (obviously she saved the day with her knowledge of Devil's Snare, but many people forget that in the book, there was a potions obstacle as well, and Hermione bravely helped Harry figure out the right goblet to drink from). Hermione was a HUGE part of the success of this series. She is an exceptional role model for young girls, portraying that is NOT uncool to be smart, but rather, extremely powerful. She is one of the best characters that JK Rowling ever created, and perhaps one of the ultimate female literary characters ever to exist. I honestly don't know that anyone else could have beat her out.
I saved my Harry Potter selection for this month's theme. Don't disappoint me! You know that Hermione is deserving.
---
You can see both Katie's and Adrienne's posts below: