In the summer of 2018, DC announced the launch of two new imprints, DC Ink & DC Zoom, which are designed to cater to YA and middle grade readers. For those who are unaware, DC is the other comic giant in the industry (alongside their well known competitor Marvel). They are responsible for characters like Batman, Superman, Wonder Woman, Aquaman and Flash, basically, the Justice League. Both imprints will feature graphic novels about well known super heroes by popular middle grade and YA authors. There are already a number of titles announced for 2019 release.
Much like the DC Icons series where popular, bestselling YA authors brought a new light to well-known DC characters; think Leigh Bardugo, Marie Lu, Sarah J. Mass & Matt de la Pena, DC Zoom and DC Ink will be producing brand new stories about already established characters, in order to make them more accessible to a newer generation of young readers. The line-up of authors include some heavy hitters like Meg Cabot, Marie Lu, Melissa de la Cruz, and Laurie Halse Anderson.
Random House Children's Books released a YA series of books featuring popular DC characters like Wonder Woman, Batman and Superman starting in 2017. They were new stories about well-known characters, written by heavy hitting YA authors who already had a strong following. Their success could be what sparked DC to create imprints dedicated to that exact formula but applied to graphic novels.
With the immense popularity of comic rival Marvel in the cinema, Super Heroes have seen quite a resurgence in the mainstream. It is no longer "nerdy" to like and enjoy super hero stories, which makes this the perfect time for DC to re-establish their presence in the comic universe. Creating imprints that specifically cater to the production of graphic (novel) content for young readers is a really smart move. Most kids today have read and enjoyed a graphic novel- some of the popular ones you might recognize as Smile by Raina Telgeimeier, Amulet series by Kazu Kibuishi and Dogman by Dave Pilkey. Graphic novels are told in a similar format (typically in illustrated panels) but differ in that they are full length stories in one book as opposed to short snippets of them (or issues).
"Two of the recent areas of growth in publishing include graphic novels and books for young readers – we're bringing those formats together with DC Ink and DC Zoom," said DC Entertainment Publishers Dan DiDio and Jim Lee. "We've already experienced tremendous success with our DC Super Hero Girls graphic novels. The new DC Ink and DC Zoom slate, paired with a stellar author line-up, presents a major business growth opportunity and we couldn't be more excited – we're going big."
DC Zoom
The first title to hit shelves from DC Zoom is DC SUPER HERO GIRLS: SEARCH FOR ATLANTIS from writer Shea Fontana and artist Yancey Labat, which was published on October 2, 2018.
A slew of other titles have be slated for release in 2019 under this (middle grade) imprint. According to DC, the (currently) confirmed covers for some of those novels are: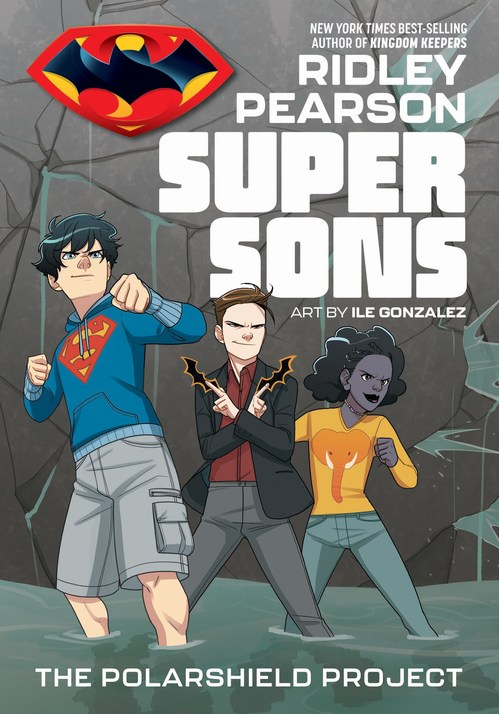 A number of other titles have been confirmed but do not have artwork/a cover attached yet. Those titles are:
Superman of Smallville (June 2019) written and illustrated by Art Baltazar & Franco
Batman: Overdrive (August 2019) written by Shea Fontana and illustrated by Marcelo Di Chiara
Batman Tales: Once Upon a Crime (November 2019) written by Derek Fridolfs and illustrated by Dustin Nguyen
Green Lantern: Legacy (December 2019) written by Minh Lê and illustrated by Andie Tong
Diana, Princess of the Amazons written by Shannon and Dean Hale
Superman Smashes the Klan written by Gene Luen Yang and illustrated by Gurihiru Studios
DC Ink
The first titles to hit shelves under this YA imprint are supposed to be Harley Quinn: Breaking Glass by Mariko Tamaki & Mera: Tidebreaker by Danielle Paige (author of the Dorothy Must Die series). Harley Quinn is due to be published this June, and Mera is supposed to be out in April.
Again, other DC Ink titles with confirmed covers are:
Other titles confirmed, but without cover art are:
Dick Grayson: Lost Carnival written by Michael Moreci
Gotham High written by Melissa de la Cruz and illustrated by Thomas Pitilli
Oracle Rising written by Marieke Nijkamp
Shadow of the Batgirl written by Sarah Kuhn
Truth or Consequences: A Jack Hyde Story (working title) written by Alex Sanchez
Wonder Woman: Tempest Tossed written by Laurie Halse Anderson
Wonder Woman: Warbringer adapted by Louise Simonson from Leigh Bardugo's prose novel for the DC Icon series
Unfortunately, the information about what books are being published when (and by who) are still very confusing right now. It appears that a number of different sources have a bunch of different dates for these titles, making it difficult to determine when everything is coming out/came out. Neither imprint has their own website (to my knowledge) so confirming directly from the source is not an option. DC itself reported about the new imprints in February of 2018 and had a few dates listed, though it appears those are no longer correct – they had Harley Quinn: Breaking Glass & Mera: Tidebreaker coming out in the fall of 2018, but according to Amazon, neither are available until at least April of 2019. It also appears that DC Super Hero Girls were already an established series, though they may be making the leap from comic to graphic novel under this imprint. Some websites including Goodreads and Amazon have both comics and graphic novels listed as being published under DC Zoom.
Either way, graphic adaptions of the popular DC Icons series (seen above) are also in discussion. One website even posted a cover photo for Marie Lu's Batman: Nightwalker adaption, which if I can say, looks awesome.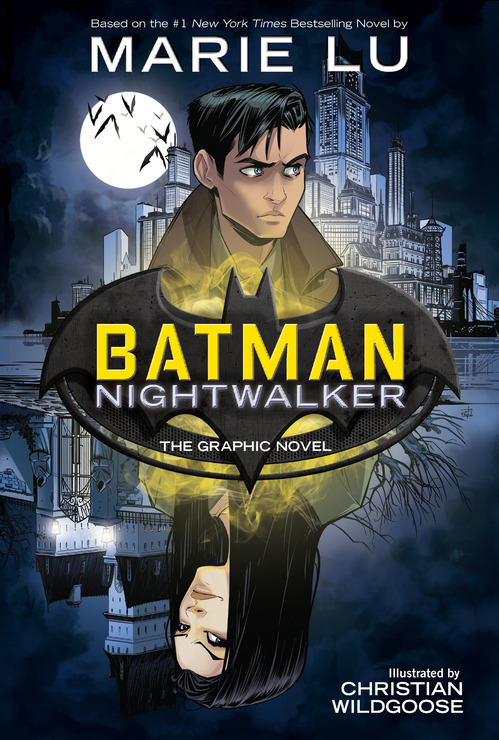 But for those who celebrate Free Comic Book Day, you may be able to get your first look at what these imprints have to offer! According to DC, early looks of DC Ink's Under the Moon: A Catwoman Tale and DC Zoom's Dear Justice League will be available as gold & silver titles. Those free comics will be snippets of their graphic novel counterparts. For access to those sneak peaks, check out local comic book stores and libraries on Saturday March 4th.
We will just have to stay tuned for more information about these and other titles under the new imprints. If Marvel's cinematic success is any indication, I think that DC may be on to something with dedicating entire imprints to graphic novels for children.
References:
https://www.dccomics.com/blog/2018/02/05/dc-reveals-new-young-adult-and-middle-grade-imprints-dc-ink-dc-zoom
https://www.pastemagazine.com/articles/2018/07/dc-ink-dc-zoom-our-most-comprehensive-look-yet.html
https://www.previewsworld.com/Article/213727-DC-Reveals-First-Looks-For-Upcoming-DC-Zoom-And-DC-Ink-Titles
https://www.shelf-awareness.com/dedicated-issue.html?issue=42#m251
https://www.dccomics.com/blog/2019/01/25/fcbd-2019-dc-exclusives-to-feature-advance-look-at-highly-anticipated-dc-ink-and-dc