(Jennifer Dugan, 2019)
Elouise (Lou) Parker is determined to have the absolute best, most impossibly epic summer of her life. There are just a few things standing in her way:
* She's landed a job at Magic Castle Playland . . . as a giant dancing hot dog.
* Her crush, the dreamy Diving Pirate Nick, already has a girlfriend, who is literally the Princess of the park. But Lou's never liked anyone, guy or otherwise, this much before, and now she wants a chance at her own happily ever after.
* Her best friend, Seeley, the carousel operator, who's always been up for anything, suddenly isn't when it comes to Lou's quest to set her up with the perfect girl or Lou's scheme to get close to Nick.
* And it turns out that this will be their last summer at Magic Castle Playland–ever–unless she can find a way to stop it from closing.
Jennifer Dugan's sparkling debut coming-of-age queer romance stars a princess, a pirate, a hot dog, and a carousel operator who find love–and themselves–in unexpected people and unforgettable places.
(via Goodreads)
What I Liked
Cover

I mean, let's be obvious, shall we? The cover completely drew me in. I HAD to know more about this book after seeing the cover pop up all over the place.

Premise

So the idea of the story was something I was totally down for. Summer before senior year, spent working at a small amusement park, in a hot dog suit! How fun! It was described as a "coming-of-age queer romance stars a princess, a pirate, a hot dog, and a carousel operator who find love–and themselves–in unexpected people and unforgettable places." Hell yes!
What I Disliked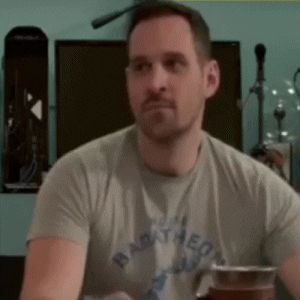 Characters

Particularly the main one. I know that this is a YA novel, but it is definitely geared towards the younger end of that spectrum based on the immaturity of the characters and the simple language. Elouise is seriously problematic. She's dealt with some stuff, and I love the queer rep, BUT she was done dirty for sure. Meaning, she is just god awful, can't stand her bad. She is unbelievably selfish and whinny, and treats everyone around her like shit. And they let her! It's just a big mess with really immature, selfish characters and I wasn't a fan.

Writing style

As I mentioned, this was definitely (I felt) geared towards a much younger audience. The way the characters handled themselves, and the way they talked to each other, as well as the language in the inner dialogue, all points to a much younger demographic than say, The Hate U Give. I really did not enjoy it at all. It felt extremely childish and immature.

Plot Twist

Originally, it was advertised as a coming of age story that featured queer romance and a run-down amusement park. What we got – SPOILERS 

– 

was an over the top scheme that included (my personal favorite trope) fake dating in order to break up an already existing couple. It's like To All the Boys I've Loved Before from Peter's perspective, gone completely wrong. I hated this so much.

Elouise's Dad

The way that she treats her father is just shameful. The things she says, and gets away with? Downright horrifying. That peppered in with making him seem completely spineless made this a really hard family dynamic to be a fan of.
Final Thoughts
Yikes. This was a tough pill to swallow. After hearing about it, this quickly moved it's way up to the top of my most anticipated list. I HAD to have it. I still find myself staring at the cover art and just being so disappointed because for something so beautiful on the outside, it sure reaked of crap. The whole thing was a big mess. The characters were immature and selfish, the "schemes" were extreme and irrational. Just Elouise's inner monologue breaking down that she knew all the times she was being shitty and still did those things? It was infuriating. The ending was predictable and disappointing. Basically it teaches you that if you cry enough, you may get exactly what you want regardless of how you treat people on the way. It doesn't convey a great message for teens, it encourages using your friends to breakup someone else's relationship…because YOU want them. Again, just such a mess. I actually saw a rant review on Youtube about it, and she hits all the same points. You can view that here:
I am sorry to say this was a huge dud for me. Now the real issue is whether I hold on to the book because it's gorgeous or if I eventually unhaul.