Hey ya'll! I am coming at ya with a "weekly" meme thanks to my friend Joe over @ Storeys of Stories! I really liked this idea because it is less commitment on my part (I don't have to do it EVERY week, only when I start a new book) and gets me talking about books I have just started (or want to start very soon).
Straight from the horse's mouth (if you will):
First Impression Friday will be a meme where you talk about a book that you JUST STARTED! Maybe you're only a chapter or two in, maybe a little farther.  Based on this sampling of your current read, give a few impressions and predict what you'll think by the end.  Did you think you'd love it and ended up hating it? Or did you think you'd hate it and wound up loving it? Or were you exactly right? I think what will really make this meme a lot of fun, is linking back to it from your review to say, "Look at how wrong I was!" OR "See? I knew it all along!"
This week I started:
With the Fire on High by Elizabeth Acevedo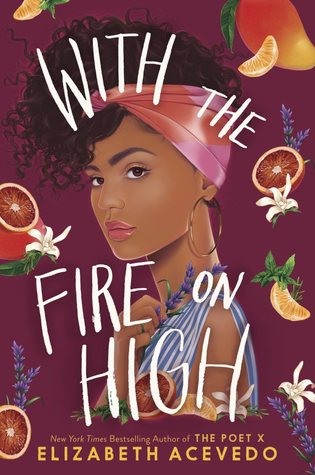 I picked this book up because I loved The Poet X so very much. I tried the first chapter of it for a May TBR post. The only problem is that I never stopped reading after that first chapter! There is just something so appealing about Acevedo's writing that continuously encourages you turn the page and dive deeper into her stories. Her characters are so rich and life-like. The writing is luscious. I just love it. Needless to say, I feel like this is going to be a winner for me. 5 out of 5 stars! You heard it here first people!