I did this tag for the last two years because I really love it so much! Last year, I ended up doing it twice and I think I will follow suit again this year.
Kristin Kraves Books did this, which she saw on booktube (Emily Fox) and it was a lot of fun! Feel free to participate (again!) or save it for the end of the year.
For this tag I will be using books that I have read so far in 2019!
Randomly choose 3 books
For each group, decide which book to burn, which one to rewrite, and which to reread (like Marry, Boff, Kill).
Repeat until you completed three rounds (or six) (or however many you want to do).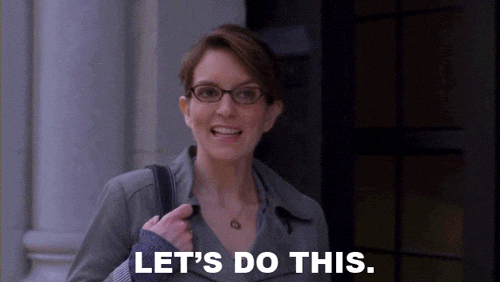 Round One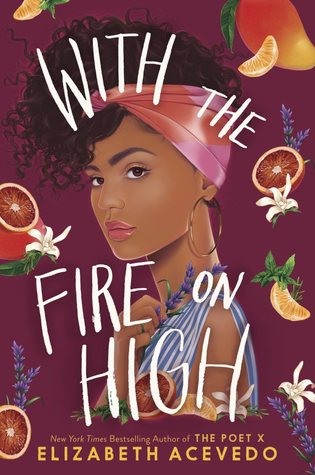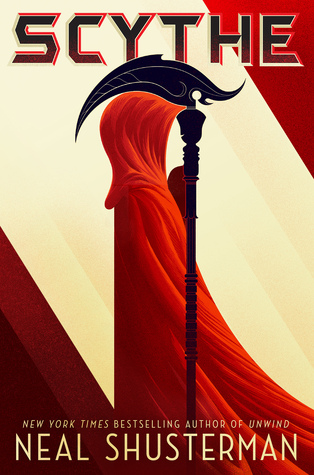 Reread: After much consideration, I think I would reread Scythe because I feel like I might be able to enjoy it more the second time around.
Rewrite: I would rewrite With the Fire on High but just the ending. I think I would change it around a little bit. It's weird because I would have probably switched this and Scythe, but in my review for this book I said I didn't think I would reread it so it felt wrong to put it as reread here.
Burn: Unfortunately for Sal and Gabi I would have to burn their story. It's nothing super personal, I just didn't like it as much as the other two in this round.
Round Two
Reread: Always reread Nimona. It is perfect :]
Rewrite: Truthfully I don't know what exactly I would rewrite but Blood Water Paint. It just didn't belong anywhere else.
Burn: Sadly, I don't think anyone would miss Super Sons.
Round Three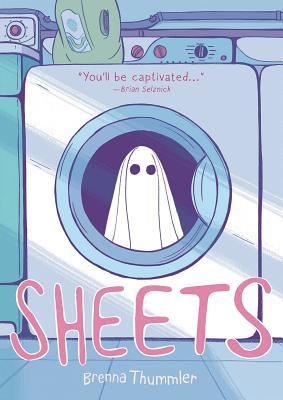 Reread: I think I would reread Click. I am really enjoying this series so far, and think it may be a new favorite.
Rewrite: I would probably have to put Surfside Girls here. I liked the idea and the characters (for the most part) and I liked the art style. But I don't know, it ended up just being flat for me, so I would probably want to change that?
Burn: Sorry….I think I gotta burn Sheets. I really didn't like it all that much. But the cover looked so cute! And the author was so super nice. This one hurts but yeah.
Round Four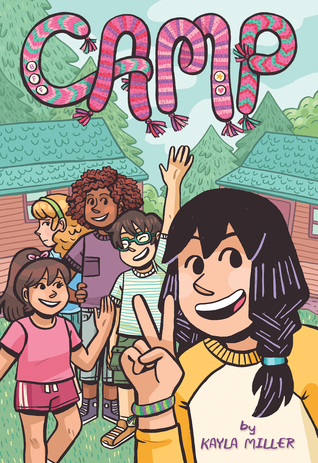 Reread: oooh, tough one today. I think I would reread Camp to be honest! I really liked this book, and especially the issue that it tackled. I liked that the main character was the outgoing one because it feels like so many MCs are introverted, awkward and quirky now, that Olive felt like a super fresh perspective.
Rewrite: I am rewriting Daisy Jones and the Six for this one. I liked how unique the writing style was and the ability TJR has in really making you feel fully engulfed by her worlds, but I personally think I would have liked the story a bit better if it were told slightly different. I wasn't a huge fan of the interview style, and I don't enjoy audiobooks so I didn't really like that either.
Burn: Sadly, Dread Nation is going in this slot today. It just wasn't my favorite out of the three. I mean, I liked it enough, but not nearly enough to save it.
Round Five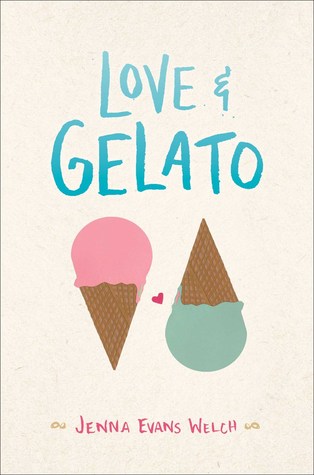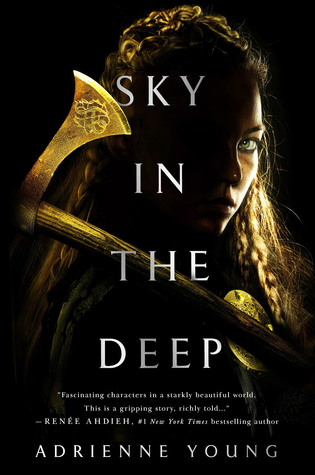 Reread: I think I would reread Sky in the Deep. I really enjoyed this one. Sure there were problematic parts or whatever, but this one surprised me with how much I liked it.
Rewrite: I really (also) liked Love and Gelato, but there are more things I would change about this story as opposed to Sky in the Deep.
Burn: Sadly, Bloom is another one that really fell quite flat for me. It was cute in it's own way, and I really like the art style. But I could have gotten more from it, and sadly it doesn't stand up well next to the other two.
Round Six
Reread: Woof, another tough round. I guess I would reread Maybe in Another Life. I liked it. It wasn't my favorite, but I liked it enough.
Rewrite: I think ultimately I would rewrite Bingo Love for this one. The idea was great. The art, also great. But the pacing and the overall dialogue was kind of disappointing. It was all over the place and I think if it were written just a smidge better, with a more solid grip on the audience so as to properly phrase the dialogue accordingly, it would have gone over better.
Burn: I LOVE the concept of these books, and the publishing company that was founded to produce them. But I just didn't get a lot out of Colorblind without going to the publisher's website. I think the story could have been fleshed out a bit more, but it ends up just being a brief introduction to the author as a person, as opposed to their actual story.
Round Seven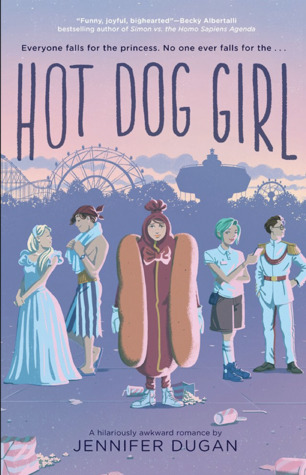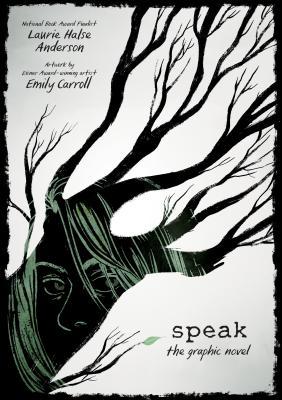 Reread: Easily, I would reread Speak. I was really impressed with this graphic novel adaption. It was beautifully done.
Rewrite: Now for the tough part. I guess I would rewrite Hot Dog Girl. The concept sounded so good and MY GOD the cover art. Who wouldn't want to read a cute f/f contemporary that takes place at an amusement park during the summer?!?! The plot quickly veered off from what I expected and ended up super disappointing. Some revisions might have saved it.
Burn: Sadly, Practical Magic just wasn't the book for me. It was dragged out and busy. I couldn't really get into the characters or the story.
Round Eight
Reread: This round seems to be pretty straight forward. Out of the three, I really enjoyed Opposite of Always the most, so that is my choice for reread.
Rewrite: I think I would rewrite Dragon Pearl just a little bit. Maybe cut out some things. It was good but not "blow my mind" good.
Burn: Mera was not very good. Especially after seeing the Aquaman movie? I was very unimpressed. The art was gorgeous though.
Round Nine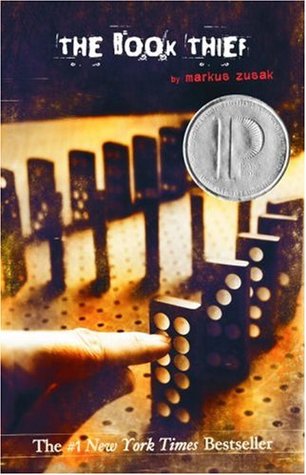 Reread: Ooh boy, what a blockbuster for the final round! I think I would reread Thunderhead for this round. I flew through this book, it was so interesting that the 500 pages felt like nothing. I cannot wait for the final book to come out this fall!
Rewrite: I am going to have to rewrite On the Come Up. I liked it very much. Angie Thomas has such a beautiful way of writing, but this books felt quite busy in comparison with THUG, and frankly, other books too. There were TONS of issues addressed in such a small amount of time. It just felt very overwhelming so I would probably edit out a couple of them so the book felt more balanced.
Burn: Oh the irony. The Book Theif, a book about a time when books were burned, is being burned here on my final round. I just didn't like it. Am I glad I read it? Definitely. Did I enjoy the experience? YES, I buddy read it with Joe, and truthfully think I bumped it up half a star rating for that reason alone. But it was no where near my favorite book of the year, and especially up against these two heavy hitters? No thank you.
And that's all she wrote! Seriously though, not only have I read less books than this time around last year, but I really haven't read much to write home about. Some of these rounds were super easy. And the ones that were hard, most of them were because I equally didn't like them. It's so weird though because when I look at my star ratings, they seem pretty high, but I just haven't really enjoyed a lot of books so far this year. Interesting.
What are some of your match-ups? What would you do differently?