So I wasn't tagged for this, but it had started it first wave of circling the blogosphere so here I am with my 2019 edition of the Mid Year Freak Out tag! If you want to see last year's Freak Out, you can click here: 2018.
Best Book You've Read This Year?
So this is weird but I am looking at my books that I have read so far this year and none of them are standing out as the best so far. I mean there are at least half a dozen that were good! But I don't know which to choose as the "best."
I think I am going to go with Nimona though. I wasn't prepared for how cute this was, nor was I expecting the ending.
---
Best Sequel You've Read in 2018?
This one is slightly easier. I really am loving the Arc of a Scythe series this year! The hype sure seems worth it right now. I struggled with Scythe, but Thunderhead I really blew through very quickly. There wasn't a TON going on but I was so invested. I can't wait for the finale in November.
---
New Release You Haven't Read Yet But Want To?
This one always has such a long list but these are the three I could come up with off the top of my head.
---
Most Anticipated Release For The Second Half Of The Year?
I literally just preordered all four of these because I am so excited for them that I just have to have them as soon as they come out.
I can't wait to dive back into the world that Adrienne Young has created but with more magic. I really loved Sky in the Deep so I am super excited for her newest book (not a sequel).
I actually wasn't going to preorder the Toll. I have read the first two books in the series this year, both through the library, so it will feel weird to have the last book and not the rest of them. BUT someone on here convinced me that the wait list at the library could be crazy long and I just don't think I could wait that long to get my hands on the book. That and the fact that I am terrified of being spoiled before I get to read the conclusion.
Shea Ernshaw was one of my fav debuts last year. Her book, The Wicked Deep, was one of the most atmospheric books I have ever read so I am super excited to get into this new story from her.
I feel like a lot of people forgot about Children of Blood and Bone this year because the sequel kept getting pushed back. It was supposed to be out in March, and then June and now it is set for December of this year. Truth be told, originally writing this I forgot about Virtue and Vengeance until I saw it on my Want to Read Shelf. I can't, and shouldn't forget about this because Children of Blood and Bone was one of my absolute favorite from last year. I have had this preordered for over a year now and I just. I can't wait for it.
---
Biggest Disappointment?
God, I was so excited. The idea, the art, everything about this was screaming at me. It was absolutely something I didn't know I wanted (but absolutely needed) until I didn't get it. The main character in this book was perhaps one of the most cringiest, selfish brats I have ever read. The only reason I continued to read it was because I was hopeful it would get better. It was so very disappointing.
---
Biggest Surprise?
It's so funny because I saw it pop up on a few booktuber's videos has a book that a publisher had sent to them. Upon looking it up though, it sounded super interesting, and that paired with the appealing colors of the cover I decided to give it a try. I really enjoyed this story. It was the first (and surprisingly not the last) book that featured parallel universes/time travel(?) in my reading this year and I think I liked this one a tad more.
---
Favorite New To You Or Debut Author?
This category is a little full this time around! Two debuts and a new to me author :]
Adrienne Young really surprised me with her debut Sky in the Deep. I guess technically that came out in 2018, but I read it this year and really enjoyed it. So much so I didn't hesitate to preorder her newest book The Girl the Sea Gave Back which comes out in September.
I loved Red White and Royal Blue as much as everyone else so far this year! I was really surprised because I didn't think the severe hype around this book would truly be worth it but I was pleasantly surprised. If I had been able to sit and read it all the way through I think I would have enjoyed it a bit more but since my reading was fragmented, I ended up taking off half a star (I forgot a bit between reads so that made certain parts more confusing than they should have been). I will absolutely be keeping my eyes peeled for this new author's future works though. Her writing style was awesome and just so breathable.
And my new to me author, Neal Shusterman! I have seen his name, and books, thrown around the book community since I joined it. I have certainly been very interested in his books, I just hadn't picked any up yet, until this year. I am REALLY enjoying the ride with his Scythe series and cannot wait for it's conclusion (so I can read some of his other books).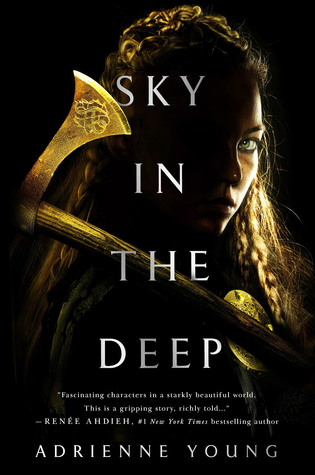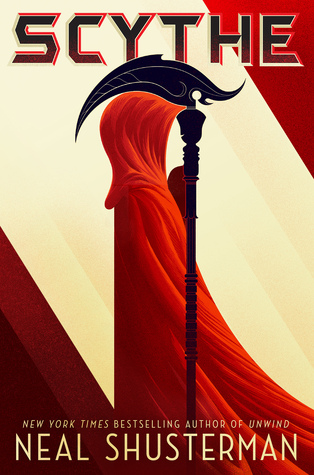 ---
Newest Fictional Crush?
I'm going to steal Shanah's answer for this one… I adore Prince Henry. I think he is just the sweetest, yummiest, most wonderful boy. Unfortunately, I just don't "have the right plumbing" for that to work out but I can still obsess over his cuteness :]
(I literally cried from laughter when I read Shanah's "plumbing" joke, I had to include it)
---
Newest Favorite Character?
I think other than Prince Henry (Red White and Royal Blue) I would have to say Citra and Rowan from the Scythe series. I didn't like Citra at first (in Scythe) and was getting pretty upset with Rowan as well, but by the end of Thunderhead, I really enjoy both of them. They are smart and good, and I can't wait to get back into their story(s).
---
Book That Made You Cry?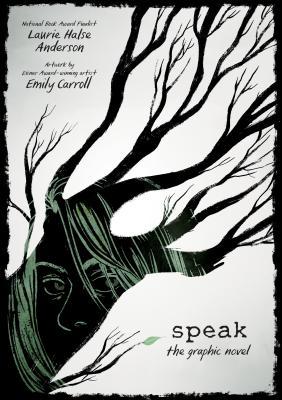 Yeesh. It was so good though.
---
Book That Made You Happy?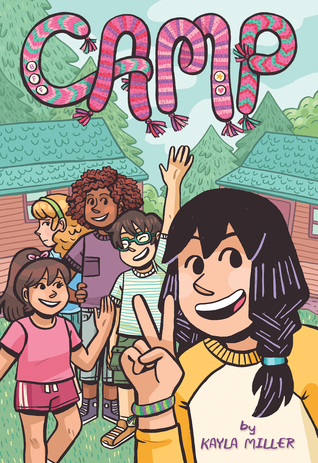 So so cute. I really liked this one a lot. Aside from Victoria Jamieson, I think that Kayla Miller is doing such a uniquely fresh take on the realistic fiction that has become known as "Raina Telgemeier-esque." Her main character Olive is refreshingly outgoing and friendly (unlike many "realistic" stories where the main character is introverted and shy). I like that she is representing a whole different kind of kid in these books. The problems of someone with a lot of friends, and is outgoing can be just as interesting and important as those suffered by someone who is introverted and "quirky."
---
Favorite Book-To-Film Adaptation?
I'll have to go back into my movie logs but I don't think I have seen any book adaptions that I enjoyed so far this year.
Oh wait! I DID watch Crazy Rich Asians this year. And I did enjoy it! I didn't read the book, but the movie was pretty great.
---
Favorite Post You Have Done This Year?
This is much harder. I went into this year with the goal of finally starting to create unique content for my growing blog. However, things have been a bit crazy this year, and I have found that I am not AS creative as I would like to think (at least not when I am distracted by other things). I have been pretty happy with my two "In the News" posts talking about things happening in the community. You can see those here:
DC Launches New Imprints for YA and Middle Grade Graphic Novels
New Publishing Company that Taps into Real Teen Authors and their Issues
Since I haven't had the drive or creativity to make unique content, I have been dedicating a lot of time to perfecting (and fixing up) my book reviews. I have burnt out lately but a lot of the ones from this year I am pretty proud of.
---
Most Beautiful Book You've Bought This Year?
I'm a sucker for a pretty cover. These are some of my favorites.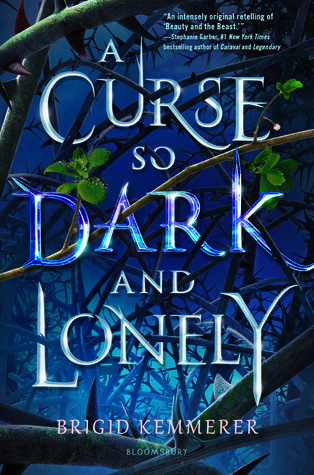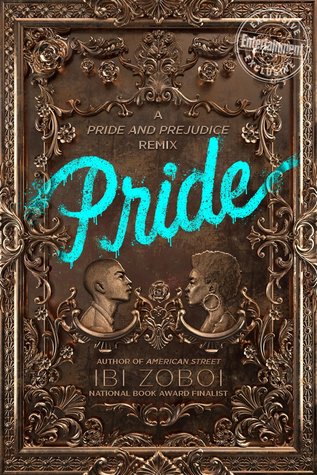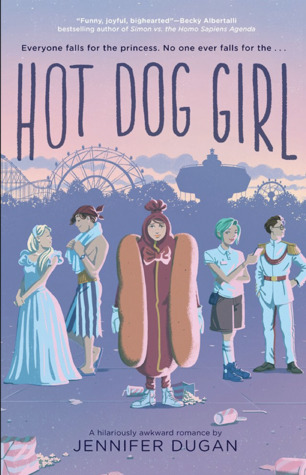 ---
What Books Do You Need To Read By The End of the Year?
All of them? In all seriousness, I don't think I HAVE to read anything by the end of the year. Its more about what I feel like reading I guess. Although. I deff want to have read these two because I JUST CANT WAIT.
---
THERE! I freaked out. This year has been a very meh reading year so far, but I am excited to see what the second half has in store. Filling this in has really made me realize just how much I liked certain books though, so that's always a plus. A bunch of people have been posting this lately, so I am not going to tag anyone, but if you feel like freaking out a little bit with us, please feel free! And link back to my post so I don't miss your answers :]