So as if I wasn't already drowning under my own books at home, I somehow managed to get myself into a bit of pickle where I am only ready library books right now. Whatever works? Honestly, I think it had more to do with my mood reading and having a lot of options than anything else. Sometimes I am just in the mood for certain things! And right now, that mood does not include anything on my shelf (sadly). I will try to squeeze in the few contemporaries I have that I own, but right now I am really into fast, light, fluffy reads and those aren't usually the type I spring money on. Hence the library haul. Either way, here are some books I have recently picked up, and hope to get around to before they are due back :]
 Waiting for Tom Hanks by Kerry Winfrey

Can a romcom-obssessed romantic finally experience the meet-cute she always dreamed of or will reality never compare to fiction, in this charming debut adult novel from Kerry Winfrey.

Annie is twenty-seven years old, single, and obsessed with romantic comedies (she and her mother watched them religiously, before her mom died). Her dating life is limited by the expectations she's formed from these movies. She is not as open to new experiences as she might be, because she's waiting for her Tom Hanks–i.e., a guy she'll find in the perfect, meet-cute romantic comedy way. When Annie does finally meet her perfect match, it's not quite in the way she expected, and she's forced to reckon with the walls she's built around herself over the years.
I didn't really even read the synopsis, I just saw Tom Hanks, and had to have it. Judging by the reviews, it seems to be a fairly well liked new contemporary rom/com-y story. I did pick this up already and was rolling my eyes a lot so I put it down in favor of a different one for now. I have seen a bunch of really winning reviews for it though so I may still give it another shot before returning it.
 Hurricane Season by Nicole Melleby

Fig, a sixth grader, wants more than anything to see the world as her father does. The once-renowned pianist, who hasn't composed a song in years and has unpredictable good and bad days, is something of a mystery to Fig. Though she's a science and math nerd, she tries taking an art class just to be closer to him, to experience life the way an artist does. But then Fig's dad shows up at school, disoriented and desperately searching for Fig. Not only has the class not brought Fig closer to understanding him, it has brought social services to their door.

Diving into books about Van Gogh to understand the madness of artists, calling on her best friend for advice, and turning to a new neighbor for support, Fig continues to try everything she can think of to understand her father, to save him from himself, and to find space in her life to discover who she is even as the walls are falling down around her.

Nicole Melleby's Hurricane Season is a stunning novel about a girl struggling to be a kid as pressing adult concerns weigh on her. It's also about taking risks and facing danger, about love and art, and about coming of age and coming out. And more than anything else, it is a story of the healing power of love—and the limits of that power.
This is my current read. It is a debut middle grade novel that got quite a bit of buzz this year. And can we just, THIS COVER. Van Gogh inspired and just *kissing sound, see GIF* beautiful. I didn't  want to pick it up at first (I'm weird like that with middle grade for some reason) but I've had some time to sit with it and I'm really liking it so far.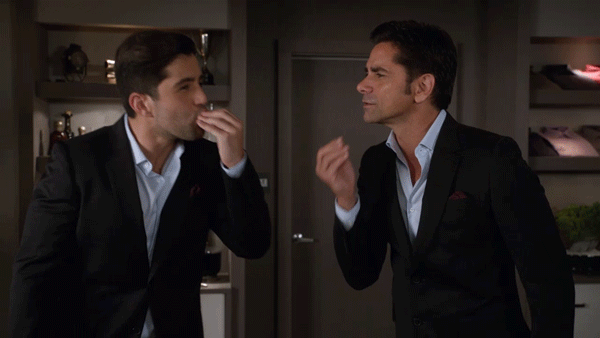 Sorcery of Thorns by Margaret Rogerson

All sorcerers are evil. Elisabeth has known that as long as she has known anything. Raised as a foundling in one of Austermeer's Great Libraries, Elisabeth has grown up among the tools of sorcery—magical grimoires that whisper on shelves and rattle beneath iron chains. If provoked, they transform into grotesque monsters of ink and leather. She hopes to become a warden, charged with protecting the kingdom from their power.

Then an act of sabotage releases the library's most dangerous grimoire. Elisabeth's desperate intervention implicates her in the crime, and she is torn from her home to face justice in the capital. With no one to turn to but her sworn enemy, the sorcerer Nathaniel Thorn, and his mysterious demonic servant, she finds herself entangled in a centuries-old conspiracy. Not only could the Great Libraries go up in flames, but the world along with them.

As her alliance with Nathaniel grows stronger, Elisabeth starts to question everything she's been taught—about sorcerers, about the libraries she loves, even about herself. For Elisabeth has a power she has never guessed, and a future she could never have imagined.
Nope. This is NOT contemporary. But people are FALLING OVER THEMSELVES to say how great this book is. Now, I am not really a fantasy reader, so I am somewhat reluctant. BUT the hype for this, and positive reviews all around seem to be swaying me to pick it up. By some grace of god it was still on the shelf at the library so I took that as a sign I should definitely give it a shot. Again, the cover
 If I'm Being Honest by Emily Wibberley & Austin Siegemund-Broka

High school senior Cameron Bright's reputation can be summed up in one word: bitch. It's no surprise she's queen bee at her private L.A. high school—she's beautiful, talented, and notorious for her cutting and brutal honesty. So when she puts her foot in her mouth in front of her crush, Andrew, she fears she may have lost him for good. 

In an attempt to win him over, Cameron resolves to "tame" herself, much like Katherine in Shakespeare's The Taming of the Shrew. First, she'll have to make amends with those she's wronged, which leads her to Brendan, the guy she labelled with an unfortunate nickname back in the sixth grade. At first, Brendan isn't all that receptive to Cameron's ploy. But slowly, he warms up to her when they connect over the computer game he's developing. Now if only Andrew would notice…

But the closer Cameron gets to Brendan, the more she sees he appreciates her personality—honesty and all—and wonders if she's compromising who she is for the guy she doesn't even want.
This is another one that I have seen everywhere. It seems like the main character Cameron is everyone's picks for Favorite New Character in the Mid Year Freak Out tag. I just read another two tags where she was mentioned and said to myself, "THAT'S IT! I must read this book." To be honest, I had no interest in the pair's first book but have seen some positive reviews for that as well. This one seems to be the stand out though so far. So much so that their third book is already getting a bunch of hype and they only just revealed the cover!
 Little White Lies by Jennifer Lynn Barnes

Eighteen-year-old auto mechanic Sawyer Taft did not expect her estranged grandmother to show up at her apartment door and offer her a six-figure contract to participate in debutante season. And she definitely never imagined she would accept. But when she realizes that immersing herself in her grandmother's "society" might mean discovering the answer to the biggest mystery of her life-her father's identity-she signs on the dotted line and braces herself for a year of makeovers, big dresses, bigger egos, and a whole lot of bless your heart. The one thing she doesn't expect to find is friendship, but as she's drawn into a group of debutantes with scandalous, dangerous secrets of their own, Sawyer quickly discovers that her family isn't the only mainstay of high society with skeletons in their closet. There are people in her grandmother's glittering world who are not what they appear, and no one wants Sawyer poking her nose into the past. As she navigates the twisted relationships between her new friends and their powerful parents, Sawyer's search for the truth about her own origins is just the beginning.

Set in the world of debutante balls, grand estates and rolling green hills, Little White Lies combines a charming setting, a classic fish-out-of-water story, and the sort of layered mystery only author Jennifer Lynn Barnes can pull off.
This is for my slightly darker moods. I heard that it is like Gilmore Girls and Pretty Little Liars, and well, I like half of that! It's a bit of mystery and frill. I have had my eye on it for a while now, and though I haven't heard too much about it, it still called to me so I put it in my haul.
 Listen to Your Heart by Kasie West

Talking to other people isn't Kate Bailey's favorite activity. She'd much rather be out on the lake, soaking up the solitude and sunshine. So when her best friend, Alana, convinces Kate to join their high school's podcast, Kate is not expecting to be chosen as the host. Now she'll have to answer calls and give advice on the air? Impossible.

But to Kate's surprise, she turns out to be pretty good at the hosting gig. Then the podcast gets in a call from an anonymous guy, asking for advice about his unnamed crush. Kate is pretty sure that the caller is gorgeous Diego Martinez, and even surer that the girl in question is Alana. Kate is excited for her friend … until Kate herself starts to develop feelings for Diego. Suddenly, Kate finds that while doling out wisdom to others may be easy, asking for help is tougher than it looks, and following your own advice is even harder.

Kasie West's adorable story of secrets, love, and friendship is sure to win over hearts everywhere.
I have never read a Kasie West (or Morgan Matson) book – I know, I know, just put down the pitchforks – but since she seems to get tossed into the likes of Jenny Han and Jenn Bennett, I thought I would give it a shot. This sounded cute, and it looks to be one of her newer titles so let's see what happens. Speaking of Jenn Bennett…
 Serious Moonlight by Jenn Bennett

After an awkward first encounter, Birdie and Daniel are forced to work together in a Seattle hotel where a famous author leads a mysterious and secluded life in this romantic contemporary novel from the author of Alex, Approximately.

Mystery-book aficionado Birdie Lindberg has an overactive imagination. Raised in isolation and homeschooled by strict grandparents, she's cultivated a whimsical fantasy life in which she plays the heroic detective and every stranger is a suspect. But her solitary world expands when she takes a job the summer before college, working the graveyard shift at a historic Seattle hotel.

In her new job, Birdie hopes to blossom from introverted dreamer to brave pioneer, and gregarious Daniel Aoki volunteers to be her guide. The hotel's charismatic young van driver shares the same nocturnal shift and patronizes the waterfront Moonlight Diner where she waits for the early morning ferry after work. Daniel also shares her appetite for intrigue, and he's stumbled upon a real-life mystery: a famous reclusive writer—never before seen in public—might be secretly meeting someone at the hotel.

To uncover the writer's puzzling identity, Birdie must come out of her shell…discovering that the most confounding mystery of all may be her growing feelings for the elusive riddle that is Daniel.
I was super into this when they announced it but now I am skeptical (thank goodness I refrained from preordering like I wanted to). I read ONE Jenn Bennett book, Starry Night, and it was ok. I wasn't super into it, a lot of the plot was a bit far-fetched, and I thought it might have been a bit too steamy for YA but I could be wrong. Everyone has since recommended Alex Approximately which I own but haven't opened yet. Sadly I have seen a lot of "meh" reviews for this book but it was one of my most anticipated for 2019 and I kind of want the stat saying that I read all my (or most of) my most anticipated releases.
---
Now the only problem with this haul is that we are heading into July, which for many is prime reading season. For me however, I will be lucky if I don't collapse on my way home from work. Summer is super busy at the library, programs/classes every day and a large influx of families means running around and answering a lot of questions. I don't know how much reading I will be getting done this summer, but I am glad to have some options when I do feel in the mood. Afterall, when I am not at work, I am hoping to be on my porch, or really enjoying the summer as it may be my last on the island!
Any recommendations of your own? Have you read any of these? Are they on your own TBR? Let's chat :]