Is this how these things work? I post a TBR, I read (or don't) and then I wrap-up how great (or badly) I did based on those pre-assigned prompts? DID I JUST COMPLETE MY FIRST READ-A-THON?!?!?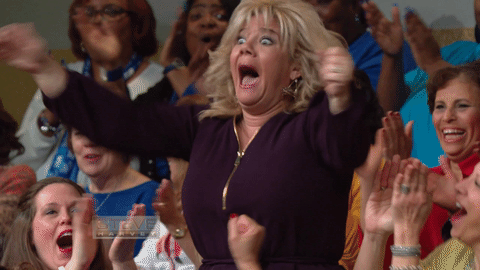 Now hold on just a dang minute. Before we pop the cork, let's actually look at how well I did. For those who are curious, here are the prompts:
For those who are curious, this is my original post with my original TBR. Take note that I say original TBR. At the conclusion of September, and looking at the actual books I read in comparison with the ones I original set up, well…there were a lot of adjustments. Let's take a look.
Platform 9 3/4: A Sequel.
Original TBR choice:
What I actually read:
Huzzah! I genuinely completed at least one of the prompts! I had pre-ordered this book, so as soon as it was delivered, I cracked it open. It was still just about as good as Sky in the Deep (in my opinion) and I enjoyed it quite a bit. To be fair, this book is technically labeled as a companion to Sky in the Deep, not a sequel BUT I actually needed/used a lot of knowledge from that book in this one, so I COUNT IT OKAY?!?
Welcome to Hogwarts: A Book Over 394 Pages.
Original TBR choice:
What I actually read:
Ok. So, this wasn't without effort though! I have been desperately trying to get my hands on a copy of American Royals . I have a couple holds in at the library and even considered buying it at one point. But I failed at getting to it this month. I did however (in my waiting game) pick up this one – Nice Try Jane Sinner – and at 420 pages, it also meets this prompt. Does it count? You tell me.
Sorting Hat: A Book with Your House Color on the Cover
Original TBR choice:
What I actually read:
Alright so again, this one got changed out. I own The Nightingale so I could have read it BUT I just haven't had the attention span to dedicate to a book that size or with that kind of content. This was in my library haul this month and I was able to finish it. It has blue on the cover. Case closed.
Ghosts of Hogwarts: A Contemporary
Original TBR choice:
What I actually read:
 Sooooooooooooo. I DID actually read Frankly in Love, but with the shuffling of the "TBR" I was able to better apply it to a different prompt while still filling this one. Either way, if you count Pumpkin Heads or you don't, I still could get credit for this one.
Mr. Ollivander: A Book Over 2 Years Old
Original TBR choice:
What I actually read:
 Yeah no. I didn't get to this one. You can't win them all, right?
Diagon Alley: A Book with a Lot of Hype
Original TBR choice:
What I actually read:
 Since being announced, the book community (particularly those fond of YA) have been anticipating this release. It came out this month and everyone has been raving about it. It can be applied to this prompt or Ghosts of Hogwarts either way.
Flourish and Blotts: A Random Book from Your TBR
Original TBR choice:
What I actually read:
 This was the only prompt that would have been checked off regardless because I have over 540 books on my TBR and any one of the ones I could have picked up would have applied.
BONUS – Forbidden Forest – A Book with Dark Themes
Original TBR choice:
What I actually read:
 Say what you will but I genuinely tried to follow the original rules to this read-a-thon. Technically, you were not supposed to "open" the bonus prompt until all 7 of the originals were filled/completed, so I didn't even attempt to fill this one.
So if you are a bit loosey goosey with your rules and allow for TBR changes halfway/after the read-a-thon is completed, then I completed 6 out of 8 prompts! If you are more strict with your TBR, and what we post originally is what counts toward the prompts well then my friends, I have a dismal 3 out of 8 (with one STILL in question).
What is your take on Read-a-thon TBRs? Which would you consider me in, the mostly complete or barely participated? As I stated, this was my very first ever read-a-thon participation, so I genuinely want to know what you vets think about this. Let me know :]