Whatttttt?!?!? Samantha read a ton of graphic novels again? Is anyone really surprised? Has anyone else noticed that I have basically nixed full length reviews and have been strategically placing mini ones in wrap-ups? Cool cool cool cool cool, no doubt no doubt.. everything is fine and normal over here on a modern witch's bookshelf..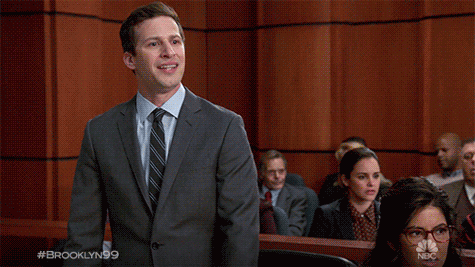 I mean whatever works right? I am still semi-reviewing books, you just have to sift through a bunch of them to get to the one's you want….
(and know which month I read each book in).
But seriously, everything is fine. I've read yet another crazy stack of graphic novels this month, and I don't even feel badly about it (OK maybe just a little). I participated (barely) in my first ever read-a-thon, and that was..well a time. All that will be highlighted for you below. Let's dive in!
General Updates:
Books Read this Month: 7
Book Reviews:0
Books I Really Enjoyed
 Frankly in Love by David Yoon
I always get really self conscious reviewing books that I read as ARCs because of a fear that things were changed between the copy I read and final publication so I rarely do it but I guess today I am. Frankly in Love is the debut novel by David Yoon who is the husband of famous YA writer Nicola Yoon (known for The Sun is Also a Star & Everything Everything). It is a story about a Korean American teenage boy named Frank Li who is struggling with his identity. His family has strict ideas about how his life should be because of their Korean heritage (so much so that they have disowned/isolated their daughter for "not following the rules"). But Frank lives and has been raised in California. He often feels like he's got one foot in Korea and one in America, making it hard to identify himself. Anyway, he falls in love with *gasp* a white girl, and decides to fake date his Korean friend Joy (who is dating a Chinese guy) so that they can each continue seeing who they really want to be seeing. As expected things get dicey and all hell breaks loose. The thing about this book though is that it could have been over at least a dozen or so times. It felt so long. Not necessarily in a bad way but it was certainly an unexpected ride. I really loved all the issues it addressed and the content itself, but I struggled a little with the writing style. It was a little hard for me to get into. While I didn't exactly mesh with his style, I will definitely be keeping Yoon on my radar because I actually think I liked his book better than both of his wife's.
 Pumpkinheads by Rainbow Rowell
Literally exactly what you'd expect going into this. I actually didn't even read the synopsis, just saw the cover and Rainbow Rowell and was in. Pumpkinheads is the story of two high school seniors on their last night working at their local Pumpkin Patch. Though they aren't friends outside of the patch, Deja and Josiah are inseparable during the fall months. It is Halloween and their last night at the patch before they go away to college (next year) so Deja decides to make it unforgettable, all while sampling key snacks along the way. I love the amusement park "family" vibe you get from this graphic novel. The colors and details are stunning, and really put you in all the fall feels. It was 100% worth the read, and I would recommend it to all the fall lovers out there!
 The Okay Witch by Emma Steinkellner
There is no good reason why I enjoyed this book so much, but I JUST DID. It was the perfect blend of witchy and cute, and just made me so nostalgic for Hocus Pocus and fall. 13 year old Moth is just as quirky and unpopular as you might assume given her odd name. Described as a cross between Sabrina the Teenage Witch (the non spooky one) and Roller Girl, this book was a fun time. Moth finds out that she is in fact a witch, and despite her mother's plea to forget about magic, she is so curious and wants to learn more. Moth not only finds a little bit of herself, and self-confidence in magic, but discovers her town's ugly past concerning it. It is a story I can see myself reading every fall. A new favorite for sure.
 The Girl the Sea Gave Back by Adrienne Young
Perhaps I didn't like this as much as Sky in the Deep, BUT I really think that if I had done a reread before diving into this, I would have liked it just a bit more. Both Young's books have been incredibly atmospheric. The world she has created for these characters is so rich and interesting, and a little bit spooky. I really enjoyed the two new characters who were focused on in this one. Halvard is familiar from Sky in the deep. Seeing him as a man within this new clan was refreshing though, while still allowing us to use our (limited) knowledge of the past as a backdrop. Tova however is completely new to us, and for once, not a warrior. She is instead more in tune with fate and fortune. In other words, a witch, or at least what looks like a witch in those times. I found her connection and role in this story so interesting because it was a completely different perspective than what we've been given so far. As expected, there was a bunch of fight scenes which were gory. And a lot of talk of an inevitable war. But I liked that in this time period (10 years after the first book) there are more people who opt for peace over war. It was an interesting perspective and showed quite a bit of development among the warriors.
 Nice Try Jane Sinner by Lianne Oelke
Wow. This book honestly really surprised me. For those who know me really well, I have certainly delved myself in reality TV. Unfortunately I am SUPER picky about it, and lean heavily toward MTV (i.e. The Challenge and Jersey Shore). Surprisingly enough, I only heard about this book recently, on a video posted by Emmabooks where she recommends books based on her high school phases (see below). Jane Sinner was recommended for Emma's "leaving the church" phase of her life, which also surprised me about this book. Basically, Nice Try Jane Sinner follows a high school senior who has dropped out of school due to an "incident" that happened several months ago. She compromises with her parents, and agrees to take makeup classes at the local community college so that she may still graduate high school. The catch is that she wants to move out and live on her own. With little to no cash, and only a grocery store job bringing in money, Jane finds an alternate means to housing. She signs up to be on a locally run reality TV show similar to The Challenge or Big Brother. It is a story that has a step in the familiar and well loved reality TV realm, while also addressing questioned faith, trust, depression and other themes. I was most impressed and engrossed in the dry humor of the main character and the general dialogue throughout. It was so refreshing to read, and I thoroughly enjoyed it. There are some trigger warnings for depression and suicide though (highlight for the warnings- I don't want to spoil anything for those unbothered), and a few scenes that involve underage drinking. I picked this up not expecting much, and ended up really really impressed. This author is on my radar now. I can't wait to see what she comes up with next.
Meh Books
 Sanity and Tallulah by Molly Brooks
I saw this a lot when it came out. Sanity and Tallulah is a middle grade graphic novel about two best friends who live on a space station. Sanity is a brilliant scientist and in her free time has created something super interesting (and illegal) on the ship. When problems arise and systems fail, Tallulah's mom blames Sanity's experiment for the destruction. It is a limited palette (of blues and pinks) which was beautiful but difficult to read at times. It was a super interesting sci-fy for kids with some pretty great characters but it just was meh for me. I can't really describe why.
 Shuri, Vol. 1: The Search For Black Panther by Nnedi Okorafor
I actually can barely consider this a graphic novel. It leans much more in the comic book realm. I heard about a book that follows Shuri, the breakout star of Black Panther, and T'Challa's kid sister, and had to have it. She is crazy smart, hilariously sassy and just an all around badass. I was ecstatic to read anything following her. It ended up being mostly just ok for me though. It was true comic form where a lot happens in not a lot of pages, and the story remains inconclusive. It is also tied into many other story lines (as made obvious by the little bubbles that say things like "find out more about this in blah blah issue of blah blah series"). Basically, T'Challa ventures into a Black Hole using tech that Shuri has developed. It has been two weeks and no one has heard from either him, or his traveling companion. In an effort to try to find out more about what happened to her brother, Shuri ends up on a plethora of side missions which also include cameos by other fav. Avengers like Iron Man and Rocket/Groot. It was fun, but I don't have the time or patience to invest in tracking and continuing the story over god knows how many future issues (comics can go on FOREVER).
Yikes/DNFs
   You can find a key for the icons here.   
Community Highlights:
My Comic Relief: Captain Marvel and the Skrulls – The Borders of a Hero's Courage
Book Princess Reviews: Discussion Who Are Book Reviews For?
Pages Unbound Reviews: 10 Graphic Novels about Middle School for Back to School
Drizzle & Hurricane: Do I Really Want to Read this Book or Does the Hype Make me Want to?
Orangutan Librarian: In Defense of Girly Girl Genres
Book of the Month Club:
I ended up skipping this month, and immediately regretting it when I saw the YA choices for September. Now I have to wait another month before I can add Permanent Record to my box..
Books Hauled/Pre-Ordered:
Y'all. I really really really want to buy some books! Right now, Serpent and Dove (Shelby Mahurin), House of Salt and Sorrows (Erin Craig) and American Royals (Katherine McGee) are all in various carts but I haven't been able to fully pull the trigger on them yet. Do I need them? I'd love for y'all to weigh in! Let me know in the comments what you think I should go for (if any).
Stories Watched:
Friday Movie Night Movies: John Wick 3
Movies seen in theaters: NONE!
Rewatch: The Avengers
New to Me: John Wick 3
Best: Avengers
Worst: John Wick3
Read-a-thon Update:
For the first time ever, I participated in a read-a-thon this month! How well did I do you ask?? Well, about as good as you'd expect! Here is my TBR post: Hogwarts-a-Thon
I was supposed to read 7-8 specific books (that I picked out for myself) and I read 3 of the ones I originally set out to read. HOWEVER. I went back and was able to pull out and apply different books to the prompts so in reality, I was technically able to finish 6 books out of 7/8. Is that cheating? DID I DO A THING? Make sure to keep your eyes peeled for that wrap up so that you can weigh in on that narrative (you can see it here).
Video mentioned earlier: