I know we have all had a time where we avoided a certain book because it was so hyped in the community that it made us nervous. This is a known fact among our friends. In those instances, I like to say that the hype monster is chasing me away. Over the last two years that I have been on this blog, there have been several books that the hype monster has scared me away from. Some still have me shaking in my boots! Here are some of the biggest ones still on my TBR.
Yes. I know. EVERYONE and their mother LOVES these books. I just. I'm so afraid I won't like them that it keeps me from attempting it. Even though I personally have recommended Six of Crows to teens at the library looking for a great fantasy, I have not read it myself and to be honest, I just don't know that I will. Maybe one day.
SO many good things have been said about this book and the cover just makes me so happy, but some how I still haven't read it. I even had it in my hands. Had it on my desk for 3 weeks and ended up returning it to the library unread. I'm so intimidated by the fantasy aspect, and the love surrounding this book. I am super excited and interested in the magic library and books though, so maybe this one will find it's way out from behind the hype monster.
Stop yelling at me, ok? I know. I own the first one in both physical and ebook form, and just keep staring at it. I don't really know why I wouldn't pick it up. The mixed media is super interesting but also super weird to me. I'm worried I would miss important key things for the story. Some have even suggested listening to the audiobook while I read along physically to get a whole story but that just sounds like a lot of work and I'm tired. I do really want to try it someday, I just don't know when that will be.
Are you sensing a theme among these books? I see a lot of fantasy, which hasn't really been my go to genre…
At least with the Shadow Hunter books I can safely say with confidence that I have no desire to actually ever read them. I am perfectly ok sitting on the outskirts of this fandom, not knowing what happens.
le sigh. Everyone loves these books. And I am just so nervous to pick them up. Based on the Goodreads description, it sounds just ok. But everyone raves so much about these books that I feel like I am missing out on something huge.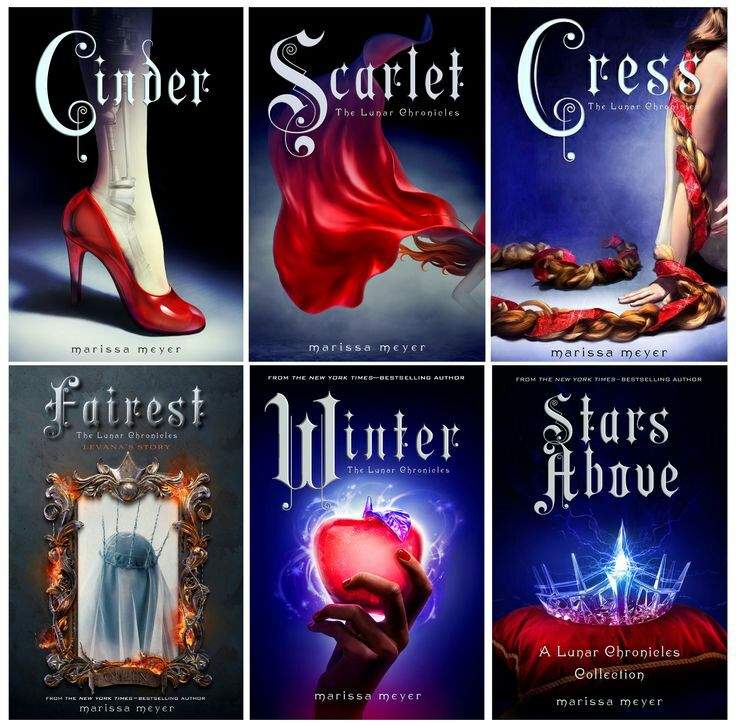 What's funny about this one is that I have read the spin-off graphic novel series Wires and Nerve (of course I did) but not even one of these books. I own Cinder, and I mean, I am so for retellings, but something about this series has just pushed me away. Probably the fact that it is widely talked about and referenced among avid readers? It's hard to tell.
Now this one is a little different. I have the first three books, and I became interested in the series for the historical aspect. I did try to crack open the first book but quickly became concerned that it might be too gory for my taste. I mean I have read murder mysteries and stuff of that nature but I was worried that her working with dead bodies in autopsies might be too much for my squeamish stomach. Needless to say, I did not buy the last one, and I am hoping to maybe try this series again before giving it away.
This is just way too much book and way too much fantasy to break me down. I am genuinely interested in the story and the idea of it. And I have heard some really amazing things about the world and characters but I just. It's such a big book. A big book of pure fantasy and that intimidates me so very much.
Another Leigh Bardugo? I know I really love her writing because I read and LOVED Wonder Woman: Warbringer, which is why I started looking into her other books. I know this is a fairly new one, so I can't put too much pressure on myself, it did just come out. But there were literal masses of people fighting over ARCs of this book at Book Expo this year. It was a crazy coveted book to have among the community and I caved to the hype and ended up pre-ordering it. I tried to start it but mistakenly did so the week before my wedding so I ended up putting it down in favor of something a little lighter, and I don't know, happy. I LOVE the premise, and the secret societies at Yale intrigue me so much but much like Stalking Jack the Ripper, I am getting nervous that it might be too gory for me. Everyone who has actually gotten to read it so far has said it is a work of art, but oh so very dark. I guess only time will tell for this one.
And there you have it folks. A journey into the lair of the hype monster. What did we learn? That Samantha is intimidated by popular fantasy books. Maybe one day I will get over this fear and defeat the hype monster once and for all! How about you? What books have you avoided because of hype? Did you eventually cave or are you still in the dark?