One of the best parts of November is looking back on the past year and reflecting on everything that we have accomplished. Of course looking back will often bring up some bad memories too, but let's hold on to the idea of good things for now. While I personally may have felt underwhelmed at Book Expo with the ARCs available, the second half of 2019 really brought the heat with a ton of new, highly anticipated releases. Every year I am surprised by how many books I buy over the course of 12 months, but this year really took me for a ride. I tried out a book buying ban, specifically with BOTM, and that didn't really work out. I also tried shopping at the library instead of online when I wanted all the new things, but that only helped so much.
Today I want to recap all the gems that hit the stands in 2019. However, since I am now realizing after taking on this project just how many books come out in a year, I will have to do it in four parts. I think I will break it down by season (having December add onto the Fall) and present it as a mini series.
Now before you come at me with pitchforks, I want to head you off by saying I know a lot of big name titles were left off my list. The truth is, I am still figuring out what I like and what I don't. I let the big bad hype monster get to me in the last year or so and it put me in a terrible slump. I haven't fully recovered. Basically, I only included looks at the books I was most excited for in 2019. At the bottom of each month I will put some honorable mentions for super hyped books I had no interest in, but other than that, don't be surprised if you don't see something detrimental to 2019.
Now without further ado, take a ride in my time machine with me! Let's go back through 2019, and relive all the excitement!
(click on the book covers to go to their Goodreads page)
I actually was able to read a digital ARC of this courtesy of BOTM. While I ended up not liking it as much as the duo's first book, The Wife Between Us, I couldn't help but fly through this twisty tale. There is just something about this pair that meshes really well together. Their writing is seamless, and intriguing, and truly takes you on a ride. Book of the Month ending up featuring it as a choice for January.
Read 
Own (BOTM)
THIS COVER IS EVERYTHING! Plus, it's a Beauty and the Beast retelling, so that's all I had to know about it. Sadly, there was a lot of mixed feelings about it in the community. One of my all time fav. Youtubers, Hailey (Hailey in Bookland) actually only gave it a 2 out of 5 stars, but it was featured as an exclusive for one of the many book subscription boxes – Fairyloot – which put it on a lot of shelves. I met the author at Book Expo this year, and got a signed copy of the second book in this series so I know I will get to it eventually. I just hope it is one I enjoy.
 Read 
 Own
This book. Uhg it still breaks my heart. I LOVED the first two in this series and was super disappointed by the third. Nevertheless I was really looking forward to this book when it was announced but somehow never got around to it in 2019. How? I don't even know. It especially hurts because it is barely 200 pages and the newest book in the series comes out in January of 2020 and I am anticipating that too. Maybe I will get both and binge them next year. Either way, this is a crazy unique novella series that is dark and creepy, but in the best possible way. Kids fall through or find doorways to fantasy lands, but some of them end up coming back. Half are desperate to return to their fantasy and others are unsure how to feel, often too scared to admit they want to go back. This particular book takes place in one of those fantasy lands and I need this.
 Read 
 Own
For the last year or two, I have found myself being an unofficial hype-woman for Rick Riordan's new imprint, Rick Riordan Presents. I loved the mission of this imprint; bringing unpopular cultures and folklore to mainstream in the form of middle grade novels. It is obvious that the success of Riordan's own books have brought a resurgence of interest in the Greek, Roman and Egyptian mythologies, so bringing other culture's myths to the table backed by that same man can really change the script. This (I think) was the 3rd book to come out under the imprint and it featured Korean mythology in a space opera setting! It was so cool, but very difficult to get through, and I ended up falling off the hype-train for this imprint after that. Hopefully one day I will catch back up.
 Read 
 Own
Other Noteworthy Books in January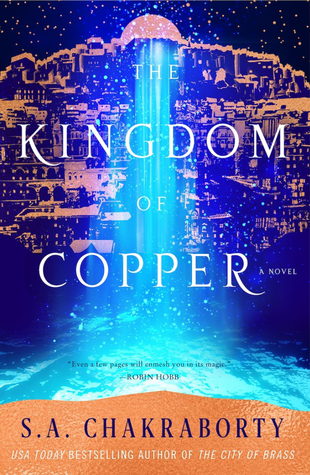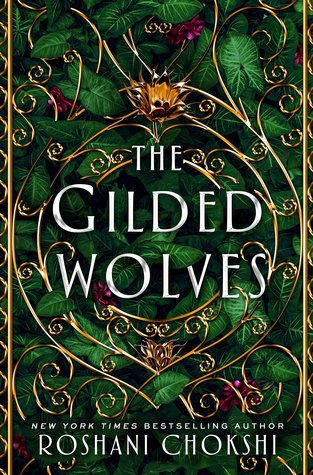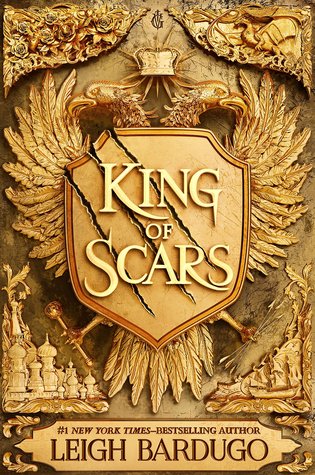 I was so pumped for this book. I actually ended up pre-ordering two copies because I pre-ordered the book so far in advance that the store didn't even know yet that it was going to so an exclusive signed copy, which I obviously had to have, and since you can't change the order or "upgrade" it to exclusive (even though it cost the exact same as the regular copy) I ended up with two. Angie Thomas had a lot of success with her debut novel and she did not disappoint with this one. THUG is still my favorite but she just made it absolutely easy to add her to my auto-buy list. I will always read all her books.
 Read 
 Own
This book. It is everything I thought I would hate and yet, I want it so desperately. I love the idea of it. I love the idea of falling into a huge fantasy world. One that is very well fleshed out and has dragons! There was so much about this book that I was on board with, and from those who have braved the page length, it has been nothing but great reviews. With books on my current TBR at a hundred or so pages less than this, it isn't as intimidating as it was when it was first released but I still have a lot of convincing to do before I bite the bullet and get myself a copy. This is definitely not a library loan kind of situation for me. If I commit, it will be for the better part of a couple months for sure.
 Read
 Own
This book just screamed cute to me. I loved the color scheme and the dog (obviously), and thought it would be a fun add to my TBR. It's a contemporary about two best friends who host a cable TV show about movies. I have heard that parts of the plot get a little dark, but otherwise haven't heard much about this one that I can remember. It is still sitting on my shelf but I do actually really want to read this one in the early part of 2020.
 Read
 Own
An American Marriage was on a lot of lists at the beginning of the year. If I'm not mistaken, it was on both Reese Witherspoon and Oprah's book club this year, and was featured as a BOTM choice. I mean, I get why it was talked about a lot, but I didn't like it as much as I wanted to. I was hoping for a lot more to be honest. I'll probably keep it, and attempt to reread it (if I ever get around to rereads), otherwise I don't think I would mind if someone wanted to borrow it from me.
 Read
 Own
This was one of those pleasant surprise reads. It is a middle grade novel told in a series of emails between these two pre-teen girls. At first they are perfect strangers, other than figuring out that their dads are secretly dating, and sending them to the same summer camp so that they can "get to know each other." Worlds apart literally and figuratively, these completely different girls find a way to be (fake) friends while also managing their immediate social circles (i.e. the lives of their fathers). I read the ebook for this one and it really flew. While some of it was a little bit unbelievable, it was cute and heartfelt. I had remembered seeing a bunch of Youtubers getting a copy unsolicited and while they weren't really interested in it, middle grade has been known to have a few "hidden gems" so I took a chance and was super happy about it.
 Read
 Own
Other Noteworthy Books in February
ah Daisy Jones. This book was a whirlwind. After the monster hype for her latest book, The Seven Husbands of Evelyn Hugo, Taylor Jenkins Reid had a lot to live up to. This was easily one of the most hyped and anticipated books for 2019. It was named one of Reese Witherspoon's book club picks, was featured on BOTM as a choice that month, and has already been optioned for a TV adaption (produced by Reese Witherspoon). Daisy Jones is a uniquely told story; it is about a famous (fictional) band in the seventies. How they started out, how they became who they are, and how they ultimately broke up at the peak of their popularity. It is told in interview format, which lent itself to a great listening (audio book) option. The interviewer talks to each band member, and even though members remember events differently than each other, you conclude your own version of the truth through their words. I know personally I felt certain characters were more reliable than others and so I tended to believe their version of  things over others. It was unique and interesting. Many people adore it (thought not quite as much as Evelyn Hugo).
 Read
 Own
I still really want this book. Though I didn't read her first book, Girl Wash Your Face, both have popped up everywhere. Hollis is well known for connecting with and empowering women to find their passion. This one focuses on empowering women to "put themselves back in their dreams" and re-imagine their life as an individual woman first, and mother, daughter, wife (etc.) second. There have been many times this book as landed in my cart but I was just never able to pull the trigger. Maybe I will get it as a Christmas gift this year.
 Read
 Own

This book took me for a ride! I hadn't heard of it beforehand, but Naya from Naya Reads and Smiles (on Youtube) got it as an ARC and it just sounded so cool. It is a contemporary story about a teen boy finding and falling in love with his dream girl, but then she dies. Somehow, he is able to keep traveling back in time to the day he meets her, and relive their relationship. It's like a groundhog day time book, which sounded very interesting to me. While it is a bit far fetched (what with time travel and such) I really thought it was done well. It didn't help that at first I mistakenly thought it was a new book by JASON Reynolds. Either way, I had to have it and I was not disappointed! Rather, I was surprised by how much I enjoyed it. JUSTIN Reynolds is now an author I will keep an eye out for because believe it or not, this was his debut!
 Read
 Own
I want to read this book so badly. I even checked it out from the library but never got around to it. It is definitely something I am super interested in, but somehow keeps falling by the wayside. Super topical, with a glimpse into a not so great future America where Muslim Americans are forced into internment camps, this book explores a teenager's journey fighting for freedom and breaking out. It actually hasn't had much buzz around it either, but I think it deserves a lot more attention than it got this year.
 Read
 Own
Superman truly hurt me. I read and really enjoyed the first two books in this DC Icons series (each book written by a different popular author). I LOVE the covers, and the concept so I pre-ordered all of the after Wonder Woman. Catwoman, which got a lot of mixed reviews, ultimately came out without a hitch. Superman however, was surrounded by controversy. Written by Matt de la Pena, this final installment in the DC Icons series features one of DC's more popular and familiar heroes. Sadly, the author suffered a lot of backlash right before the release of this book for serious accusations of sexual misconduct. A blogger who attended one of his events was called out for supporting and hosting a blog tour for his book, promoting the work of an accused sexual harasser. Much like the blogger, I had NO IDEA about these allegations and then felt utterly awful that I had pre-ordered and bought his book. It still sits on my shelf unread because although I feel horribly that I even own it, my OCD about having a complete set to the series is winning out. You can read more about these allegations here: Sexual Misconduct: Jay Asher, Matt de la Pena SCBWI and #MeToo. Please note, this is a blog post, not a news article. For more information, you may need to do a little of your own digging.
 Read 
 Own
Other Noteworthy Books in March
Now whether I found out about these books well before their release or after the fact, the ones I listed were books I had genuine interest in at some point this year. Some I read, others I haven't. Either way, I am glad you are reliving this year's releases with me! I always find it interesting to look back at what came out over the course of a year. Sometimes I am so surprised because the beginning of the year felt so long ago, certain releases feel like it was actually the year before when they came out! Have you read any great new books from the beginning of 2019? Which ones were your favorites? Which are still on your TBR?