Woof! We've made it this far and guys, I am TIRED. This is going to be the biggest post of them all so far and it is the last one, but man…it took some TIME to get through. Who knew that FALL was the biggest book release month? Certainly not me. As we come to a close with this series, I'd like to take a moment for reflection. 2019 has had some big big releases. It also had some hidden gems (as most years do) but with the excitement of the fall also brings the (somewhat) dread of another new year in books. Now that you have caught up to the end with all the releases in 2019, how well did you do? Were you able to avert your gaze and focus more on your backlist books? Were you tempted like I was by all the new shiny covers (and book snakes apparently)?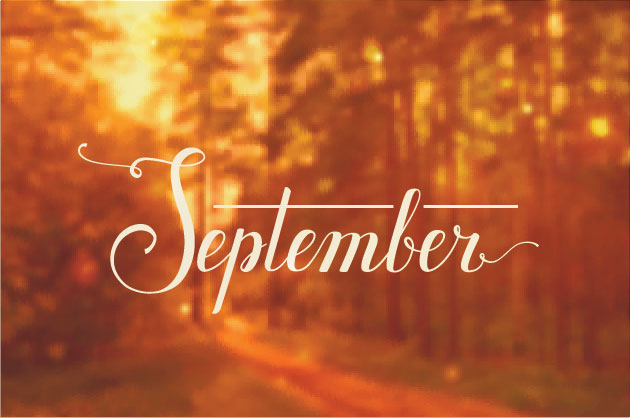 BOOK SNAKE! Honestly, I only remember seeing like three snakes on covers this year so I have no idea why people keep mentioning them but here we are. Serpent and Dove is the debut novel of Shelby Mahurin. It is about a runaway witch who gets into some trouble and ends up having to marry a witch hunter (obviously he doesn't know she is a witch when they get married). Sure to be full of chaos and sarcastic banter, Serpent and Dove really surprised me. Naturally I felt obligated to read it because its about a witch, but like, I really liked it guys. I thought the characters were fun and saucy and I really did enjoy the sexual tension between the two main characters, it added a little extra to the plot. While the end felt a little hodge-podged and thrown together, I am most certainly looking forward to the second book in the series which is supposed to come out next year. A lot of mixed reviews on this one guys, it's not for everyone.
Read
Own
Ok so, apparently a lot of Youtubers were sent this unsolicited so I definitely saw it a lot sometime this summer. And while it didn't appear to catch the attention of many of the Youtubers I watch, it certainly caught mine. The Tenth Girl takes place in a boarding school, and is described as a gothic thriller with chilling twists. I don't know about gothic, but I do love me a good thriller, and I realyl do like boarding school settings. However, the few people who have read and reviewed it that I know mentioned it was pretty creepy and I don't really do that well with that so we'll see if I ever get around to it or if it eventually falls off my radar.
Read
Own
After being on such a high after Red White and Royal Blue, American Royals definitely caught my attention pretty quickly. A fun look into what America would have been like if Washington took the crown over democracy, this book comes off as a little soapy and a bit political. I can definitely see myself getting to this quickly in the new year, if not late into December. I don't think I have seen any bad reviews for it either so, take that as you will.
Read
Own
One of my most anticipated books for the second half of the year and I didn't even know it was coming out until after Book Expo (in June)! I had read Sky in the Deep very early in 2019 and really enjoyed the atmosphere Young wrote. I thought that while it was slow, was still so well done that this one made me extra excited, plus MY GOD THIS COVER. Instead of a sequel to Sky in the Deep, The Girl the Sea Gave Back is a companion with mostly new characters, and a very brief cameo of the main characters from the first one. Tova in laments terms is a witch. She is a Seer, who is able to throw stones and make predictions. She found herself at a young age, in a clan that hates her people, but because they saw a use for her, they kept her around. After a particularly troublesome "throwing of the stones" the clan must decide between finally wiping out a clan they have rivaled with for years, or make peace with their people. The other main character is someone we met in SitD, but now he is all grown up. I have to say he was the best part because it was just enough of a foot in SitD but still felt like a new story. I could probably read a bunch more of these companions. The world Young has created here is so rich and interesting. I didn't like it as much as Sky in the Deep but I definitely still really enjoyed it.
Read
Own
Other Noteworthy Book in September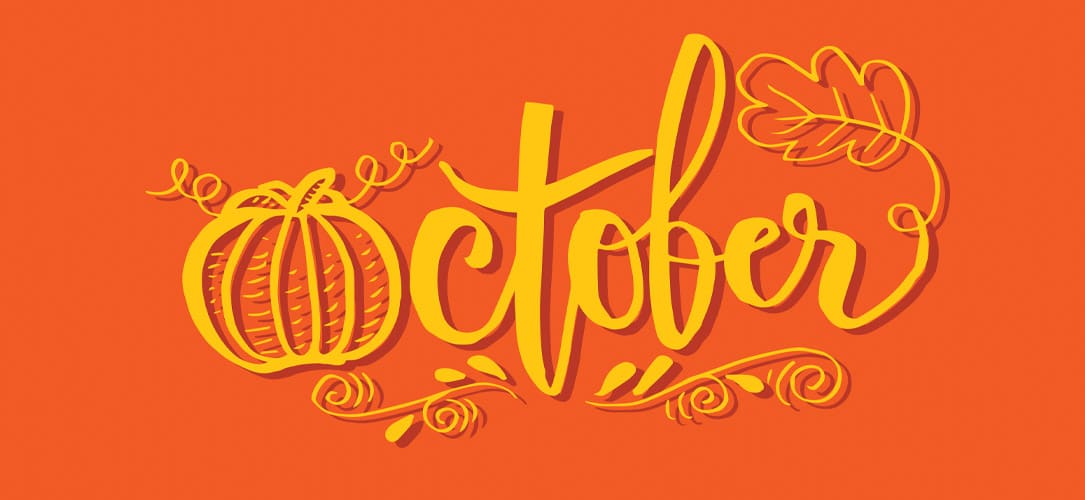 Perks of Being a Wallflower came out in 2012. That's the last time we heard from Stephen Chbosky. Much like Erin Morgenstern (who you'll see later), he was a one hit wonder, until 2019. Unlike Morgenstern, Chbosky's first book couldn't be more different than this one. Imaginary Friend is a dark adult thriller/horror about a little boy who goes missing for 6 days, but returns with no knowledge of what has happened or where he was. Suddenly he starts to hear a voice calling out to him, and then it is a race against the clock before something bad happens? The description is vague but it sounds super interesting. Again, Perks was barely 220 pages long, but Imaginary Friend? She thick, at a whopping 720. The darkness/horror and the page length have definitely paused my interest, but I think it is one of the ones I plan to get to pretty quickly in the new year.
Read
Own
So the story behind this one is kind funny. I was completely floored by Nice Try,  Jane Sinner this year. It was a debut about a barely college-aged girl who signs up for a very low-budget, school AV club run reality show on campus. She is dealing with a slew of personal issues and that's how she decided to cope with them. I loved the reality tv aspect, especially because I have a bunch of similarly set up guilty pleasures that I enjoy immensely. Then, in walks this books literally out of no where. It's Hunger Games meets Percy Jackson with a modern, celebrity twist. What if the Greek Gods were A-list celebrities? And their lives were blasted all over social media? What if they ran an entertainment empire and one of their biggest shows was a Hunger Games style competition where teens are thrown into a maze to fight a monster that no one can seem to defeat? I just. I didn't know I needed this in my life but I do. I NEED THIS ASAP. One of the first things I am purchasing once I am settled (or maybe will request at the library). And if I remember correctly, Chelsea unboxed this in one of the subscription boxes in October- hold while I figure out which one- It was Bookship, you can see her unboxing here: Bookship October 2019 Unboxing
Read
Own
Another funny story. So This book was never on my radar. I think a few booktubers got it at Book Expo but no one really said much about it so it's hard for me to pinpoint where I became interested but here we are. So River of Royal Blood is a debut fantasy novel, Children of Blood and Bone-esque, inspired by North African folklore, about two sister who must fight to the death for the crown. There is magic, assassins and a kidnapping? All leading up to a ruthless battle between sisters for the Ivory Crown. It looks and sounds interesting, though I'm not sure when I will get around to it. I'm thinking it will definitely be a library hold situation.
Read
Own
Other Noteworthy Book in October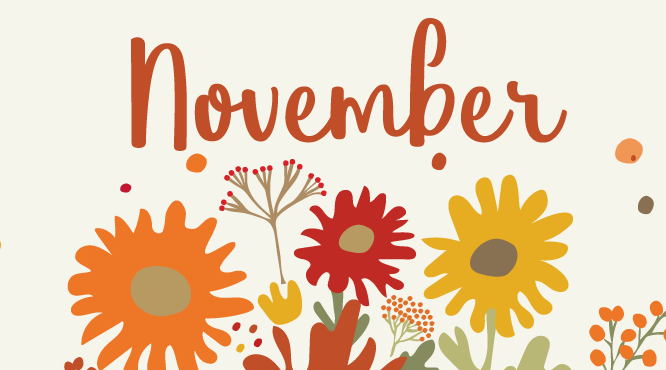 This is another funny one! I've seen this a lot around, especially with the romance readers I follow (duh) but I just don't know how I feel about it yet! Its about a secret romance bookclub of men who discuss how to apply what they read to their lives. Main character Gavin's relationship is in the gutter, his wife has asked for a divorce after a blowout fight and now he is desperate to win her trust back. I like the concept of these macho guys getting together to read a cheesy romance book and then thinking that they can apply what happens in the book, to their lives in order to be successful with women (especially in the bedroom). It's like, just cute-sy enough to maintain my interest. I think this would make a seriously cute rom com movie. I might have to pick it up, it just sounds super cute.
Read
Own
I told you we would get to Erin Morgenstern! Famous for The Night Circus, which came out in 2011, Morgenstern smashed everyone to pieces and then was seldom heard from again. I guess this is the year of comebacks? Unlike Chbosky though, Morgenstern has stayed within the adult fantasy genre with a new tale about a student who finds a book in the library and becomes enamored with it when he realizes that some of the stories within it's pages reflect his life exactly. He is given a set of clues that lead him to a masquerade party in NYC, one that is thrown by an underground society. He finds himself deep below the surface of the earth in a fantastical world. While the few reviews I have braved enough to look at before reading have been enchanted but not loved as much as Night Circus, I am still pretty interested to see if it's for me. I read Night Circus last year? Two years ago? And liked it, but didn't really understand the absolute adoration of it. Maybe I just don't appreciate the intricate way in which Morgenstern writes? Regardless, it's high on my list for books to get to in early 2020.
Read
Own
As I am writing this, I am almost 3/4 of the way through this one and I just cannot. I love the Scythe series. I think it was uniquely done. A dystopian that is perfectly political with just enough realism to make you feel your skin crawl. A lot of people come back from the dead in this one, or so it seems, and while it may seem very slow moving to some, it actually does a really great job of taking you through what happened since Thunderhead, while also moving forward towards the conclusion. If you haven't already, you simply must read this series. So as not to give any spoilers away, I will just tell you that Scythe is about two teens who are chosen to be apprentices to a Scythe- someone who has been designated the duty of killing, or "gleaning" people in society. We are at a time when the world has mastered death. People no longer die, get sick, starve or suffer in any way. Due to a need for some sort of population control, the Scythes are established and tasked with randomly ending lives (for good). Like I mentioned, it is political, and deals with power struggles and morality, as you would imagine, and it just is one of the best series I have read in a while.
Read
Own
This was probably my most anticipated book for the year. I LOVED The Wicked Deep when it came out. I thought that Ernshaw's atmospheric writing was enough to make her an auto-buy author for me. This book was also about witches, and surprisingly took place in the same world as Wicked Deep, though far from the same town and characters. It is placed in a snowy, rural mountain town that doesn't have much going on other than the camp for wayward boys and a spooky woods that only seems to be tamable by the Walker women. Rumored to be witches, the Walkers have always lived in this small town. When Nora discovers a boy in the woods known for returning lost things she is both confused and scared. It turns out that boy has been missing since the big storm and now Nora has him in her living room. Cut off from the world, Nora must now piece together what happened that night, and figure out why Oliver was in the woods. It was really good. Ernshaw's skills in atmospheric writing is unmatched.
Read
Own
This is another one that has been popping up everywhere lately, and I am just not sure how I feel about it yet. If How To Lose a Guy in Ten Days wasn't one of my favorite all time rom coms, I don't think this would spark too much interest but it is advertised as that specific movie with a new millennium makeover, which sounds super appealing. I mean someone says fake dating scheme and generally I come running. I might have to add this to my short list for early next year. It sounds like a fluffy, fun light read.
Read
Own
Other Noteworthy Book in November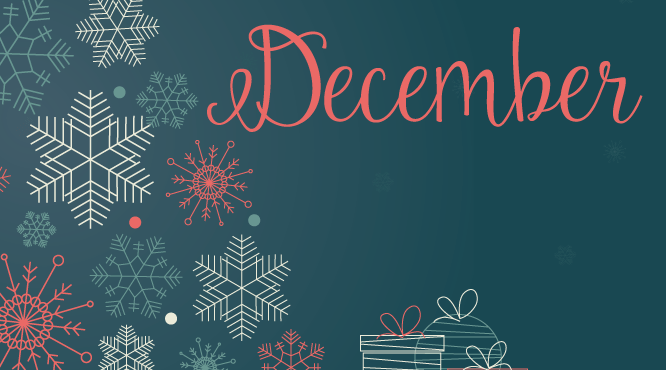 Not much happening at the end of the year I see. No matter. THIS BOOK. Boy have I gone through the ringer to get this book. It was supposed to come out last year (I had already pre-ordered it upon finishing Children of Blood and Bone). Then it got pushed back to March of 2019. Then June. At one point, I thought it was never going to come out. Then they finally annouced it would absolutely be coming out in December. I logged into Barnes and Noble to make sure my pre-order was still in, which it was, but then I also found out they were releasing a B&N special edition of the book, which of course I had to have.. so December rolls around and I get two copies of this book in the mail. And ON the release date to boot! I must say I was very impressed that B&N listened to complaints for once and shipped the books out prior to their releases so that pre-ordered books arrived ON their release rather than a week later. ANYWAY. Children of Blood and Bone SMASHED the world with it's debut. Tomi Adeyemi is a phenominal storyteller, and despite a cringe-y romance, this debut was everything. I cannot wait to read the second installment, though I may re-read CBB in preparation, so that it is fresh in my mind.
Read
Own
Other Noteworthy Book in December
And that's it yall! I hope you enjoyed our journey through the past year's new books. Did you add any new ones to your TBR? Did you read a ton of them this year? Let's chat about our favorites from 2019!