Wow, another year gone in the blink of an eye. I cannot get over just how quickly this past year went. So many things happened in 2019, I am very grateful for everything, and all of you, for sticking with me after all this time. I started my book blog in October of 2017, and at this time last year I was celebrating 260 followers for Modern Witch's Bookshelf. Today we are just over 400 and continuously growing! I couldn't be more thankful to this wonderful community for embracing me, my quirks and my lengthy posts. So thank you so much! You can past year's wrap ups here: 2018 & 2017.
Let's get to some stats first:
I completed my Goodreads Reading Challenge this year! I had a goal of 60 books and completed exactly 60!

Originally, I had set a goal of 70 books for the year because of how many I ended up finishing in 2018. However, I quickly realized that my reading for 2019 was significantly slowed down for a lot of reasons. I didn't factor in planning a wedding, potentially moving and juggling two jobs and all the house chores (alone) so I think right before the summer I switched my goal from 70 to 60. From then on I was able to stay ahead of the goal and ended strong. It was a much more realistic number and I am happy I changed it.
Graphic novels were a life saver for me this year. I was feeling particularly slump-y for the majority of the year, mostly because I was feeling so burnt out from everything else. Being able to pick up and read a whole story in one to two sittings really pumped me back up, and kept me reading all year long.
This is the section in the past where I would break down which were my best reading months and what types of books I read the most (and least) of (YA, Adult, Middle Grade, etc.) however, I unfortunately ditched my recording method for some reason this year. In the past I had kept a little journal cataloging the books I've read that month, what I thought about them, etc. and was able to keep a good record of what I read when. But this year I just didn't keep up with it and that makes me super sad. I don't know if it was because I changed books, or just because I was super busy but either way I will certainly be trying again next year to re-instill that practice.
GUYS! I reached 300 Followers this year!

In the last Annual Wrap-up, I had 280 followers and today, we are just shy of 400! That is insane!
I never expected anyone to be interested in what I had to say. I couldn't have guessed I would be writing and interacting with so many people. This experience has really given me a platform I didn't know I was in search of, and I couldn't be more thankful.
I am even toying with the idea of starting a booktube channel. No actual plans have been made yet but the success and passion that grew from this little hobby has really got me thinking of how to better improve it!
I attempted to do some reading challenges but gave up pretty quickly. I had a tab on the top of my page for Beat the Backlist but again, quickly lost track of that too. I think I can take these as indications that I am not cut out for year-long challenges, at least as a serious consideration. Maybe passively, but for 2020, I think I will be taking a break from those challenges.
I will STILL continue my subscription to Book of the Month. I am so happy with their service, and cannot see canceling my subscription any time soon.

I WILL be trying harder still to pass up books though because my unread BOTM shelf is out of control. I say I want to make it a priority in 2020, but we'll see what happens.
I dropped off on Calendar Girls this year too. I just had a lot going on, and couldn't come up with books to match the prompts. I still keep tabs on what they are doing, but there is less pressure on myself to keep up with it.
I did my first ever Read-a-thon this year and I didn't completely tank it!

I still don't like how restrictive most read-a-thons are, and I know I won't do well with ones that take place over a short amount of time. But, if I can find a sweet spot and find a couple that meet my needs, I may be inclined to try a couple more out in the upcoming year.
I have been stock piling content ideas for the last couple of months.

I have thought seriously about starting a YouTube channel as well, and may be saving some of those for videos, but either way I have already put a lot of thought into how to grow my little corner in 2020.
I want to put a bit more focus on my blog next year, and work hard to not only keep up with reviews, but bring new and interesting content to you guys.

Here, I will list my personal top books (in each category) for the year of 2019. Please note that my top choices are not always books that were published in the year in question (2019) but are based on the books I have personally read over the course of this year.
Adult Fiction-
Red White and Royal Blue – Casey McQuiston
ARC-
Guts – Raina Telgemeier
Children's/Middle Grade-
Hurricane Season – Nicole Melleby
Middle Grade Graphic Novel-
Meg Jo Beth and Amy – Ray Terciero & Bre Indigo
Non-Fiction/Biography/Memoir-
I only read one non-fiction-ish book this year and I didn't like it that much so I'll leave this blank.
Young Adult-
Nice Try Jane Sinner – Lianne Oelke
Young Adult Graphic Novel-
Nimona – Noelle Stevenson
*New Release (2019)*-
Serpent and Dove – Shelby Mahurin
As we will see in another post, I am HORRIBLE at TBRs. I almost never end up reading anything on them, but that doesn't stop me from trying anyway! I have entirely TOO many books on my physical shelf to ignore. I need to work on getting some of them read in 2020, especially the Book of the Month books. Since I will most likely be in a new place in 2020, I am anticipating a greater drive to focus on my physical books. Let's try to narrow it down though to books I actually really want to get to that I already own.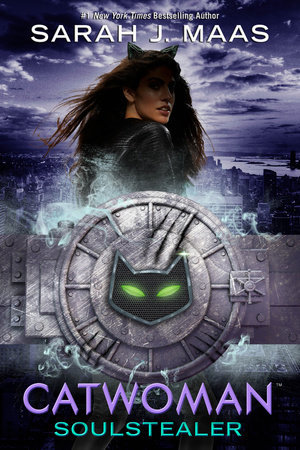 The books listed below are some of my most anticipated releases of 2020! I definitely have Check Please and Blood and Honey pre-ordered but I am not opposed to including Clap When You Land and Ballad of Songbirds and Snakes as well.
Of Curses and Kisses – Sandhya Menon
Check Please (#2) Sticks and Scones – Ngozi Ukazu 
Clap When You Land – Elizabeth Acevedo 
The Ballad of Songbirds and Snakes – Suzanne Collins
Time of Our Lives – Emily Wibberley & Austin Siegmund-Broka 
Blood and Honey (Serpent and Dove #2) – Shelby Mahurn 
Come Tumbling Down (Wayward Children series #5) – Seanan McGuire

And that's all she wrote! This has been the most amazing year of blogging, and I could not have ask for more love or support from you guys. I read, I loved, I cried, and it was all wonderfully fulfilling. Thank you to all those who have followed me since the start of 2019. It is still a rather bumpy ride while I figure out everything that I am happy and comfortable with, but I truly appreciate your support and kind words. This little hobby blog has turned into quite the obsession, but in the best way possible. It has made me happier than I could have ever predicted and I cannot wait to sink my teeth into another year of reading, reviewing and interacting with you lovely people.